Learning and growth are constant processes in healthcare. At least they should be if best-practice is to be maintained. But what does best practice in staff training mean, and how can clinicians and care workers be encouraged to gain new skills in a way that translates into high-quality care?
To answer these questions, it's necessary to reflect on your organisation's core mission and ask who do you serve and what do they need? It involves creating a chain that connects your business purpose, to an effective management strategy, coupled with organisational capability, adequate resources and finally good management systems. It's what Varcoe and Varcoe (2017) refer to as the enterprise value chain which is only as strong as its weakest link.
Backwards Planning: Envisioning the Desired State
Achieving best-practice in staff training and education requires a different approach from simply adopting a standard mandatory training plan that changes little year on year. In the view of Shinners & Greabe (2019) a backwards planning approach is essential to design the best educational experiences. In other words, learning assessments should be created before designing the content. This allows providers to identify underlying educational needs and focus on what training is needed to close the gap between what is occurring, and what ideally should be occurring related to best practice in aged care (Shinners and Moyer 2018).
Beginning with the final outcome in mind is by far the best way to ensure that the time spent on training will deliver measurable improvements in practice. Conducting a gap analysis and needs assessment before designing specific training programs has several important advantages (The Alliance for Continuing Education in the Health Professions 2014, 3.1; ANNC 2015). For example:
Backward planning involves identifying what your current state is versus your desired or future state.
Focusing on what staff should be able to do following a training session allows for the creation of specific learning objectives leading to the desired outcome.
Conducting a gap analysis, or needs assessment helps guide the creation of specific educational content.
Drilling down on the actual need helps identify where staff knowledge, skill or practice deficits may lie and what opportunities there are for improvement.
Moore Green & Gallis, (2009) also identified the following five key stages that support a backwards planning approach to staff training:
Recognising an opportunity for learning;
Searching for resources for learning;
Engaging in learning to address an opportunity for improvement;
Trying out what was learned; and
Incorporating what was learned.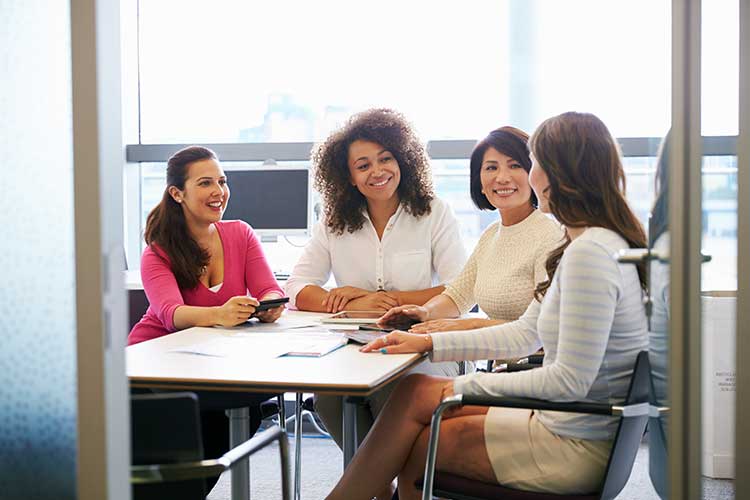 Collaborate to Collect Data
One of the most important questions for training providers to ask is "how will I know if this training has been effective?" To answer this, it's important to know the baseline knowledge, skill, and practical abilities of staff before training occurs. This allows for meaningful measurement of future improvements that can be made in practice.
Gathering evidence that the intended learning outcomes have been achieved in practice also ties into the need to collaborate and collect data to validate the underlying need for training. Implementing an ongoing collaborative communication plan with internal stakeholders and supporting your training plan with evidence that is fulfilling its objectives is also critical, especially if there is a need to campaign for more time or resources (Alliance for Continuing Education in the Health Professions 2020).
This needn't be difficult. It could be as simple as picking one or two quality indicators that collectively as a team, or organisation you want to address. As Dash (2018) suggests learning needs analysis data collection may be either formal, informal or a combination of both. For many providers though having a formal approach to data collection provides an important means of supporting decisions regarding organisational training, budgets and data for future evaluation (Alliance for Continuing Education in the Health Professions 2020).
Examples of sources of data
Quality standards;
Continuous improvement results;
Updated guidelines;
Data from past training programs;
Complaints;
Feedback;
Near misses or actual incidents;
Compliance issues; and
Notifications or reports from similar organisations.
Who Should the Training Program be Rolled Out to?
Identifying your target audience begins by considering what training is required to fulfil each specific job role. Targeting staff with specific, relevant and measurable training is critical to engaging staff and promoting actual retention of knowledge. Having identified your ideal audience, the next step is to decide what exactly needs to be taught. In other words what would be the most engaging and effective training materials that are both targeted to clearly identified learning needs, as well as being in alignment with the overall goal of the organisation.
Why Does Content Integrity Matter?
The concept of content integrity is critical to the maintenance of quality in aged care training. As Dickerson and Bernard (2018) point out, ensuring that educational activity is fair, balanced, based on best available evidence, and free of influence is one of the key things to consider when selecting education from external providers. The Alliance for Continuing Education in the Health Professions (2020) also makes the point that all training must be valid, independent from the influence of commercial interests, balanced and evidence-based.
Other Key Considerations
Keeping training plans contemporary and regularly updated is also important, even for mandatory training sessions (Ausmed 2018). If the same resources are being rolled out every year and you're seeing the same issues arise in practice, or continually having to chase disengaged staff to complete their mandatory training, then that should trigger a rethink on how those training programs are delivered.
When Should the Training Plan be Administered?
Single event training sessions seldom improve behaviour significantly, however, as Lucero and Dunn (2020) discovered, repetition and reinforcement results in significant improvement at the six-month follow-up, with sustained impact at a one-year follow-up. In other words, although it may be necessary at times to administer the bulk of the training in large chunks, the most effective way to retain knowledge and improve practice is to stagger training over the year.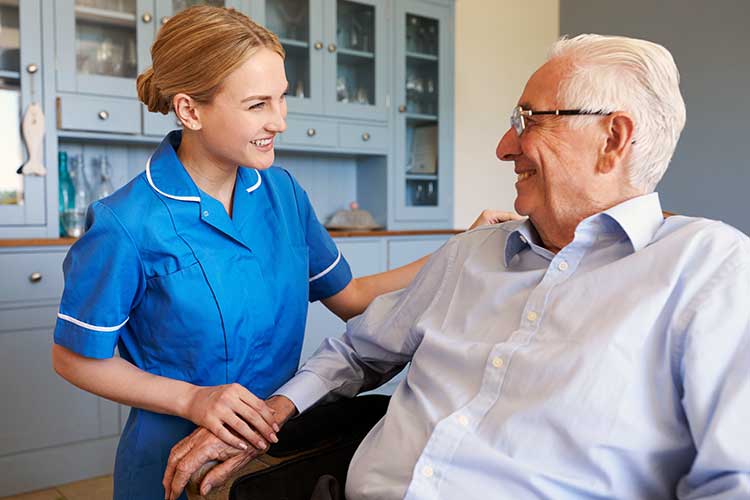 Ongoing Benefits of a Culture of Learning
Investing in developing a culture of learning can bring enormous benefits. Not only can high-quality training encourage future learner engagement, but it can also be measured, which is a significant asset when it comes to staff appraisals and personal development.
Whether it's virtual, face-to-face or a form of blended learning, training programs should always be engaging and targeted to proven learning needs and specific practice gaps (Alliance for Continuing Education in the Health Professions 2020).
Encouraging group discussion and reflection has always been an important part of the learning process. Even if training sessions are online, having a built-in reflection tool such as the one provided by the Ausmed training platform (Ausmed 2020) is an important part of the learning process. Another aspect of delivering a training program that is often overlooked is how to measure effectiveness and assess what ongoing support is required to implement learning. Evaluation can be formal, or informal, such as asking staff at the end of activity how they will integrate what they have learnt into their daily practice. Whatever form it takes though, a critical component of staff training will always be evaluation and feedback. Taylor and Hall (2017) also flag the need to regularly re-evaluate goals, for example:
To determine whether each one has been met
If each individual goal is still appropriate
If benchmarks should change
If new goals are needed
Best-Practice Evaluation Methods
Staff working in aged care often operate in a complex environment making it difficult to measure the effectiveness of training and education. Yet as Bryant (2018) notes, most participants reported a positive intent to change their practice following education courses. Garafalo (2016), on the other hand, points out the ongoing challenge of managing finite resources and the need for providers to be able to demonstrate how their training translates into practical improvements in care.
Reporting
The final and most important step in planning and administering a training program is reporting. This is where having access to one centralised source of data for staff training records becomes invaluable. For example, the Ausmed Learning Management System enables managers to conveniently oversee all compliance and staff training needs in one place. This makes it easy to document accurate and accessible evidence that best-practice training programs have occurred.
Routine reporting on the value of professional development/training activities to the organisation's senior leadership is essential. With multiple responsibilities and limited time constraints, educators need to be able to evaluate and also demonstrate where they are making the most impact on areas of importance, including those determined by regulatory agencies.
As Dickerson and Bernard (2018) reflect the traditional distinction between in-service education and continuing education no longer exists. What is important and what remains an ongoing challenge for providers is to ensure that activities are designed in such a way that practice gaps are addressed, and content is developed in the most effective way possible to help staff achieve the desired outcome. As Taylor and Hall (2017) so rightly say, dedication to continuous improvement is an essential component in the long-term success of any training program.
References
Alliance for Continuing Education in the Health Professions, 2020. [online] Available at: http://www.acehp.org/p/pr/vi/prodid=130
ANNC, 2015. Primary Accreditation Provider Application Manual. Maryland.
Ausmed, 2018. About Mandatory Training. [online] Available at: https://www.ausmed.com.au/cpd/articles/mandatory-training
Bryant, T., 2018. Evaluating Transfer Of Continuing Education To Practice: A Retrospective Mixed-Methods Study. Health Sciences Research Commons.
Dash, S., 2018. How To Conduct A Training Needs Assessment | Ausmed. [online] Available at: https://www.ausmed.com.au/cpd/articles/how-to-conduct-a-training-needs-assessment
Dickerson, P. and Bernard, A., 2018. What's in a Word? Understanding Terms in Continuing Nursing Education and Professional Development. The Journal of Continuing Education in Nursing · Vol 49, No 1, 2018, 49(1), pp.19-25.
Dickerson, P. and Bernard, A., 2018. What's in a Word? Understanding Terms in Continuing Nursing Education and Professional Development. The Journal of Continuing Education in Nursing · Vol 49, No 1, 2018, 49(1), pp.19-25.
Garafalo, L., 2016. Continuing Nursing Education and Outcomes: Making a Difference in Patient Care. The Journal of Continuing Education in Nursing, 47(3), pp.103-105.
Lucero, K. and Dunn, S., 2020. Are We Gaining Something With Education That Reinforces Current Knowledge and Behavior?. Medscape Education Global.
Moore, D., Green, J. and Gallis, H., 2009. Achieving Desired Results and Improved Outcomes: Integrating Planning and Assessment Throughout Learning Activities. Journal of Continuing Education in the Health professions, 29(1), pp.1-15.
Opperman, C., Liebig, D., Bowling, J., Johnson, C. and Harper, M., 2016. Measuring Return on Investment for Professional Development Activities. Journal for Nurses in Professional Development, 32(3), pp.122-129.
Shinners, J. and Graebe, J., 2019. Continuing Professional Development: Utilizing Competency-Based Education and the American Nurses Credentialing Center Outcome-Based Continuing Education Model©. The Journal of Continuing Education in Nursing, 50(3), pp.100-102.
Shinners, J. and Moyer, A., 2018. Identifying the Underlying Educational Needs That Contribute to the Professional Practice Gap. The Journal of Continuing Education in Nursing, 49(2), p.53.
Taylor, S. and Hall, S., 2017. Measuring Success: Goals and Outcomes for Educational Programs. The Journal of Continuing Education in Nursing, 48(12), pp.537-538.
The Alliance For Continuing Education In The Health Professions, 2014 CEhp National Learning Competencies.
Varcoe, J. and Varcoe, B., 2017. How Aligned Is Your Organization?. [online] Harvard Business Review. Available at: https://hbr.org/2017/02/how-aligned-is-your-organization