How to Use Evidence to Guide Your Practice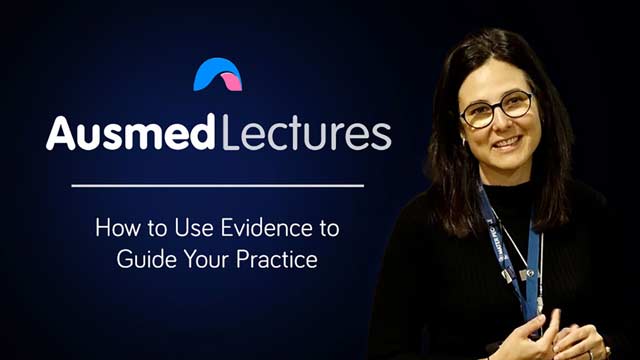 You will need to subscribe to Ausmed Education to have access to ALL of our extensive, quality online content.
Lecture Overview
The Nursing and Midwifery Board of Australia's enrolled nurse standards of practice outline that ENs must 'provide nursing care that is informed by researched evidence' (NMBA 2016). In unfamiliar situations, nurses are expected to source new information and incorporate evidence into your practice. This useful session will demonstrate how you can realistically apply high-quality evidence to your practice.
Educators
Kate Kynoch
Dr Kate Kynoch is a Registered Nurse and has over 16 years of clinical nursing and research experience. Kate is the Director of the Evidence in Practice Unit and the Queensland Centre for Evidence Based Nursing and Midwifery (a Joanna Briggs Institute Centre of Excellence) at Mater Health in Brisbane. Kate's role involves promoting the use of evidence in practice including overseeing clinical policy development for the organisation and assisting clinical staff with translating research evidence into clinical practice. Her PhD research was on meeting the needs of patients and families in healthcare. She has published over 30 papers in peer reviewed journals and has presented on her work at numerous national and international conferences.
Related Learning Hubs
Reviews