While working in aged care, you will encounter older adults from all walks of life.
Irrespective of their background, culture, identity or life experiences, every older adult receiving aged care should be supported to feel welcome and experience a sense of belonging during the provision of services (ACQSC 2021).
Everyone experiences care differently, so by ensuring the service environment is inclusive, each resident will feel welcome and comfortable to 'be themselves' (ACQSC 2021).
Providing a welcoming service environment is a requirement under Standard 5 of the Aged Care Quality Standards: Organisation's Service Environment.
So, how can this be achieved?
What is a Welcoming Environment?
A welcoming environment takes into account the physical, emotional and social aspects of a space. It should support independence, interaction, function and belonging (ACQSC 2021).
The organisation should consider:
The physical design of the service environment
Whether residents feel like they are being supported
The quality of relationships that residents are able to maintain with staff, visitors and other residents
How easy the service environment is for residents to understand and navigate.
(ACQSC 2021)
Physical Design of the Service Environment
Age-related changes and disability may cause residents to have difficulty moving around, orientating themselves or navigating spaces. Contributing factors might include:
Sensory impairment (e.g. vision or hearing loss)
Reduced mobility
Cognitive impairment (e.g. dementia)
Using mobility aids (e.g. wheelchairs or walking frames).
(ACQSC 2021)
Residents should be able to easily find their way around the service environment to important locations such as the dining room and bathroom (ACQSC 2021).
An environment that is easy to understand and pleasant to occupy is more likely to be one that is welcoming. Consider:
Reducing unnecessary noise and clutter
Increasing levels of light and illumination
Using contrasting colours
Using signs and aids to assist orientation and wayfinding
Keeping room temperatures comfortable
Avoiding overstimulating noises and visuals
Allowing access to outdoor 'therapeutic garden' areas
Providing areas for residents to be alone and with others
Providing residents with single rooms
Adapting the service environment to fit residents' changing needs (e.g. physical or cognitive decline).
(ACQSC 2021; Fleming & Bennett 2017)
Choosing Colours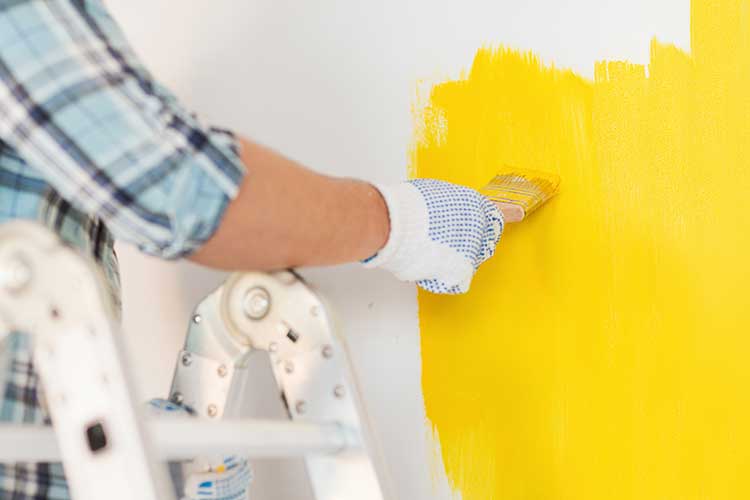 Colour choice is an important aspect of physical design. Colours evoke different emotional responses and can assist visibility, navigation and orientation if used appropriately. On the other hand, poor colour choices can be distracting or hard to see (Health.vic 2021).
Keep in mind that older adults require three times more contrast than younger people in order to find objects (Health.vic 2021).
Tips for colour selection include:
Avoiding using too many colours together, as this can be distracting
Using strong, warm colours, which older adults are able to discern more easily
Using colours with high brightness (e.g. yellow)
Using colours that add a sense of warmth, including peach, coral and soft apricot
Avoiding pastel blues and lavenders, which are difficult for older adults to see and may look grey
Taking residents' colour preferences into account in their private spaces
Avoiding poor-contrast colour combinations such as dark green and bright red, yellow and white, blue and green, and lavender and pink.
(Health.vic 2021)
Creating Familiarity
Aged care environments that are familiar feel more welcoming (ACQSC 2021).
You can help to create a sense of familiarity by:
Supporting residents' family members to participate in their care
Implementing home-like furniture, furnishings, living areas etc.
Arranging furniture in a home-like way
Where possible, allowing residents to use their own furniture and fittings, as well as decide the layout and decoration of their private spaces
Personalising residents' living spaces
Decorating with personally familiar objects
Using posters, photographs, artwork, magazines etc. that portray the service environment as being inclusive of all people
Allowing freedom of movement
Employing staff who speak residents' preferred languages or come from the same cultural groups as residents
Supporting residents to participate in their own cultures (this may require engaging with staff or volunteers from the resident's cultural group)
Promoting autonomy and independence
Providing spaces for residents to engage in religious or cultural practices
Allowing pets, if possible.
(Health.vic 2016; CDCS 2019; Alzheimer's WA 2016; ACQSC 2021)
Communication and Relationships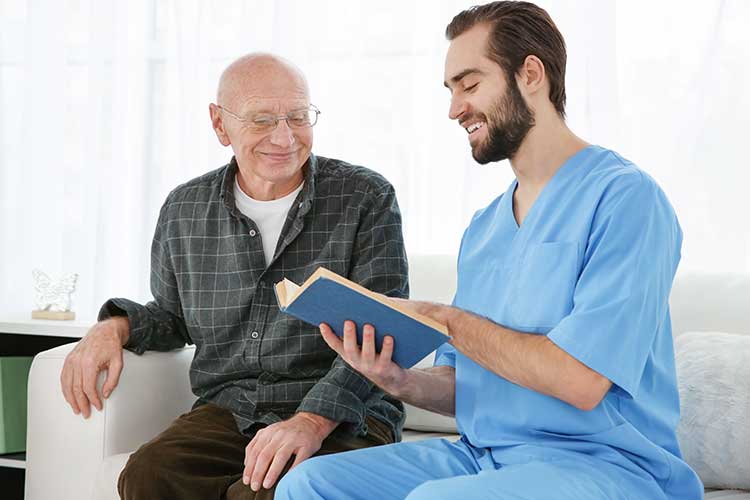 While the physical design of the environment is important, you also need to ensure the environment is socially and emotionally welcoming for all.
The relationships between residents and staff play a significant role in this.
Staff can help residents to feel welcome by:
Using the language of home rather than the language of healthcare
Taking an experiential approach to communication
Establishing meaningful relationships with residents
Being sensitive to culture, religion and spirituality
Providing individualised care
Using flexible problem-solving techniques
Providing unobtrusive support.
(Health.vic 2016)
It's also important to be mindful that some residents who are in the process of transitioning to aged care will experience feelings of loss and grief and might require extra support.
Read: Transitioning to Residential Aged Care: Loss and Grief
Additional Resources
References
Test Your Knowledge
(Subscribers Only)
Question 1 of 3
True or false: Providing individualised care is an important part of creating a welcoming environment.
Start an Ausmed Subscription to unlock this feature!