Have you ever wondered what happens to items like empty IV bags, antibiotic vial lids, graduated medicine cups (pill cups) or syringe paper covers after you dispose of them?
I question this daily in my ward nursing position and I'm concerned that staff are unsure about what is considered recyclable and what is not, or whether the correct products are put into the correct bins for disposal.
Improper disposal can greatly affect the health of the planet by either adding to landfill or, at the least, to labour, by those who work to separate general waste from recyclable items.
My worries are valid: healthcare services contribute to 7% of Australia's carbon emissions, with hospitals alone producing half of this figure, according to Associate Professor at the University of Sydney's School of Public Health, Forbes McGain (2018).
The environment and human health are linked because we require healthy air, soil, water and light to survive. For example, plants grow and feed us; we drink and use water throughout our days; we commute on the roads/land, and we breathe the air.
The world's climate is changing continuously, for the worse. Every one of us has a contribution to this, namely by waste management in both our professional and personal lives.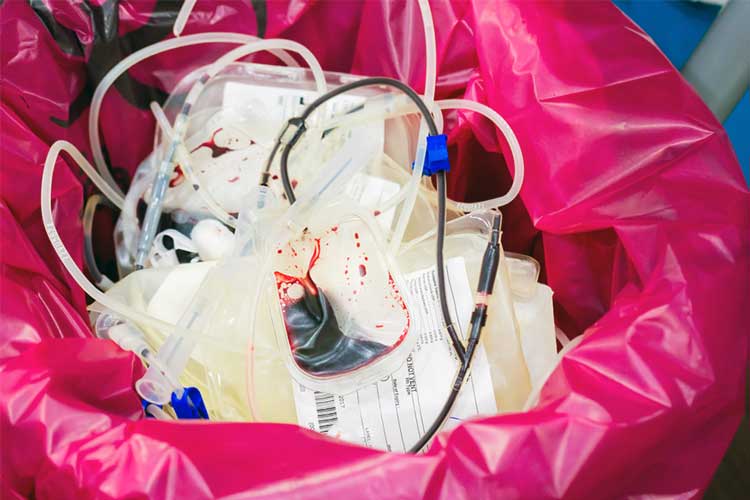 Climate change has been described as 'the greatest threat to our health during this century' (Crisp & Yin 2018).
The figures indicate that Australia needs to provide a more sustainable healthcare system – in this case, sustainable hospitals – to reduce the impact that hospital waste has on climate change and the planet's health.
The National Health Service (NHS) of England and Public Health England are leaders in the sustainable health system field. They state that 'a sustainable health and care system is achieved by delivering high-quality care and improved public health without exhausting natural resources or causing severe ecological damage' (Sustainable Development Unit 2018).
Australia seems to have started the journey towards more sustainable health and care systems. One fantastic example is centred on plastics recycling through the introduction of the 'PVC Recycling in Hospitals' program.
The program began in Victoria in 2009, initiated by the Vinyl Council of Australia (PVC Recycling Australia 2018) and supported by a prominent medical supplies company (Baxter 2018).
PVC, otherwise known as vinyl (The European Council of Vinyl Manufacturers 2018), is estimated to make up 25% of a hospital's plastic waste, and this program's aim is to collect and recycle PVC medical products into goods such as garden hose and floor coverings. Recyclable products include such items as IV fluid bags and oxygen tubing (PVC Recycling Australia 2018).
The program provides eligible hospitals with the appropriate signage, education and bins required for a successful PVC recycling program (PVC Recycling Australia 2018).
The benefits of the PVC recycling program include reducing waste, waste management costs, energy and carbon footprint, and supporting waste management jobs and recycled plastics manufacturing. The program's website states that 'Theatre/Recovery, ICU and Dialysis' are controlled environments with a large supply of used, clean and recyclable PVC items (PVC Recycling Australia 2018).
Sophi Macmillan, CEO of the Vinyl Council of Australia, has announced that the program has now reached the UK, North America and South Africa. She notes that hospitals have a large and increasing amount of waste including food, plastic and paper, and the World Health Organization has found that Australia and other high-income countries 'produced over 3.3 kilograms of waste per bed per day', 85 per cent of which could potentially be recyclable, or could avoid landfill (Waste Management Review 2017).
Ms Macmillan notes that forward planning prior to the design and building of hospitals is the most ideal way of creating and facilitating a sustainable healthcare service (Waste Management Review 2017). She also assures that 'all the medical waste collected under the program has always been, and continues to be, reprocessed and used here in Australia or in New Zealand', despite the recent Chinese plastics exportation ban (Inside Waste 2018).
Beyond PVC recycling, hospitals around the world have been making great practical efforts to make their services more sustainable. Ballarat Health Services (BHS) in Australia seem to be providing a great service, having installed solar panels and two hot water systems, purchasing two electric cars, and ensuring a sustainable centre design: these provisions have 'expected annual savings of 263.88 tonnes of CO2-e (carbon dioxide equivalent) (The Guardian 2011) and $17,048.38'; (Ballarat Health Services 2018).
The BHS have initiatives that include encouraging staff to recycle paper; installation of LED lighting; associating with the MobileMuster organisation, who recycle mobile phones and their accessories (MobileMuster 2018); organic waste composting with a partnership with a local worm farm organisation; an affordable reusable coffee cup program; public water fountains; and participation in the aforementioned PVC Recycling program (Ballarat Health Services 2018).
The Alfred Hospital in Melbourne has the 'Green Alfred Group', a group of like-minded and enthusiastic staff members whose sustainability activities include battery recycling, elimination of use of foam cups, investigating and implementing reusable healthcare products, and information on sustainability being included during hospital staff orientation (New South Wales Nurses Association 2016).
Western Health in Melbourne has reported that the installation of LED lights at their hospital has saved 'around 1,200-megawatt hours per year … similar to disconnecting around 165 Victorian houses from the electricity grid' (McGain 2018). They also partake in sustainable activities such as alternately turning off unused gas boilers during quiet times, and the installation of large solar panels to further reduce electricity use each year (McGain 2018).
Western Health sends unused but expired equipment to less advantaged countries where they can be used and therefore not wasted or disruptive to the planet's health in landfill (McGain 2018).
Some Australian hospitals have avoided the use of potent anaesthetic greenhouse gases, including desflurane and nitrous oxide, with a saving of tens of thousands of dollars and 'hundreds of tonnes of CO2 annually' by using alternative gases, as these gases can be 'hundreds to thousands of times more potent … than CO2' (McGain 2018).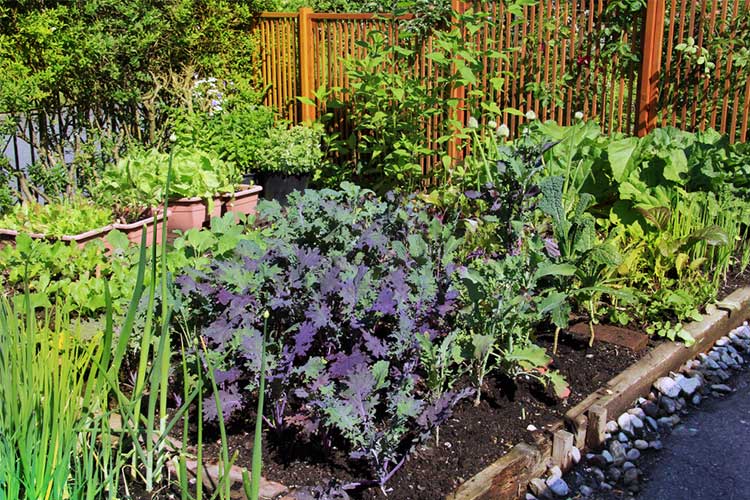 Perth General Practitioners, Dr George Crisp and Dr Richard Yin, wrote that the following are examples of their general practice being a sustainable health service:
Teleconferencing – saving time and travel emissions
Encouraging staff and patients to walk or ride to the clinic, or use public transport
Using recycled paper
Maintaining a fruit and vegetable garden
Allowing neighbours of the clinic to contribute to their composting bins.
(Crisp & Yin 2018)
US health service Dignity Health have been recycling sterilisation wrap, used for keeping theatre instruments sterile until their use, and have partnered with a recycling organisation who turn the wraps into 'BlueCON resin', which has been recycled into rubbish bins, bedpans and even basins (Leciejewski 2018).
Also in the US, the Memorial Sloan Kettering Cancer Center has been collecting 'used fryer oil from the kitchen for reprocessing into biodiesel fuel' (Memorial Sloan Kettering Cancer Center 2018).
It's costly to dispose of general waste alone, and it's up to ten times more expensive to destroy clinical waste. Studies have suggested that billions of dollars could be saved if all US hospitals conserved or used renewable energy (Crisp & Yin 2018).
Hospitals can begin to provide sustainable healthcare with a bottom-up approach in creating sustainability goals, which Patricia Schwerdtle from the Green Alfred Group says 'should be specific, measurable, achievable, realistic, with a time target for completion'(New South Wales Nurses Association 2016).
Ms Schwerdtle has then looked beyond the hospital service to the education sector, where she is wanting to educate nursing students about environmental sustainability (New South Wales Nurses Association 2016).
Ms Schwerdlte adds that hospital staff members who are concerned about environmental health should not wait for a top-down approach, whereby management instigate sustainable goals; they can work bottom-up, beginning with their own individual actions, then hopefully by developing a workgroup of like-minded, passionate people to present to management the importance and benefits of sustainable hospital goals (New South Wales Nurses Association 2016).
A system-wide approach in the hospital service is the most beneficial for environmental goals to be fully achievable and attained (Crisp & Yin 2018; Leciejewski 2018). Data should be collated over time to give concrete data on the energy and cost savings of sustainability projects (Leciejewski 2018).
Partnerships with recycling organisations to encourage a circular economy by 'ensuring that a product has a second life through redesign and re-entry' is a further effort to reduce negative impacts on the environment (Leciejewski 2018).
Hospitals can go further by collaborating with governments, specifically by advocating for the inclusion of sustainable/environmental goals in the National Safety and Quality Health Service Standards (McGain 2018; ACSQHC 2018). This would provide nationwide sustainability goals for hospitals in Australia to work towards.
In the words of Patricia Schwerdtle: 'Hospitals are little cities and their environmental footprint is huge … we need to leave the doubters behind and focus our energy on action. The time to act is now' (New South Wales Nurses Association 2016).
References
Australian Commission on Safety and Quality in Health Care 2018, Assessment of the NSQHS Standards, ACSQHC, viewed 24 August 2018, https://www.safetyandquality.gov.au/our-work/assessment-to-the-nsqhs-standards/
Ballarat Health Services 2018, Environmental Sustainability, BHS, viewed 24 August 2018, [page unavailable]
Baxter 2018, Our Story, Baxter, viewed 24 August 2018, http://www.baxterhealthcare.com.au/about_baxter/company_profile/index.html
Crisp, G & Yin, R 2018, 'Why Greening Healthcare is Essential for Health', Doctors for the Environment Australia, 30 April, viewed 24 August 2018, https://medicalrepublic.com.au/greening-healthcare-essential-health/14220
Vinyl Council of Australia 2018, 'PVC Recycling in Hospitals Program Unaffected by China Ban', Vinyl Council of Australia, viewed 24 August 2018, https://www.architectureanddesign.com.au/suppliers/vinyl-council-of-australia/vinyl-council-s-pvc-recycling-in-hospitals-unaffec#
Leciejewski, M E 2018, '5 Ways Hospitals Can Launch Effective Recycling Programs for Single-Use Products', GreenBiz Group Inc., 25 June, viewed 24 August 2018, https://www.greenbiz.com/article/5-ways-hospitals-can-launch-effective-recycling-programs-single-use-products
McGain, F 2018, 'Five Ways Hospitals Can Reduce Their Environmental Footprint', in The Conversation, 24 May, viewed 25 August 2018, https://theconversation.com/five-ways-hospitals-can-reduce-their-environmental-footprint-90390
Memorial Sloan Kettering Cancer Center 2018, Sustainability at Memorial Sloan Kettering, Memorial Sloan Kettering Cancer Center, viewed 25 August 2018, https://www.mskcc.org/sustainability-msk
MobileMuster 2018, 'MobileMuster', MobileMuster, viewed 24 August 2018, https://www.mobilemuster.com.au/
New South Wales Nurses Association 2016, 'Cutting Hospital Waste From the Bottom Up: A Nurses' Environmental Group Promotes a Grassroots Approach to Hospital Sustainability', in The Lamp, vol. 73, no. 5, pp. 24-5, viewed 24 August 2018, https://issuu.com/thelampnswnma/docs/hc35_lamp_june16_fa5
PVC Recycling in Australia 2018, Overview, Vinyl Council Australia, viewed 24 August 2018, http://recyclinginhospitals.com.au/
Sustainable Development Unit 2018, What is Sustainable Health?, NHS England and Public Health England, viewed 24 August 2018, [link unavailable]
The European Council of Vinyl Manufacturers 2018, What is PVC?, The European Council of Vinyl Manufacturers, viewed 24 August 2018, [link unavailable]
The Guardian 2011, 'What Are CO2e and Global Warming Potential (GWP)?', The Guardian, 27 April, 24 August 2018, https://www.theguardian.com/environment/2011/apr/27/co2e-global-warming-potential
Waste Management Review 2017, 'PVC Recycling in Hospitals Goes International', Waste Management Review, 20 March, viewed 24 August 2018, http://wastemanagementreview.com.au/healthcare-recycling/