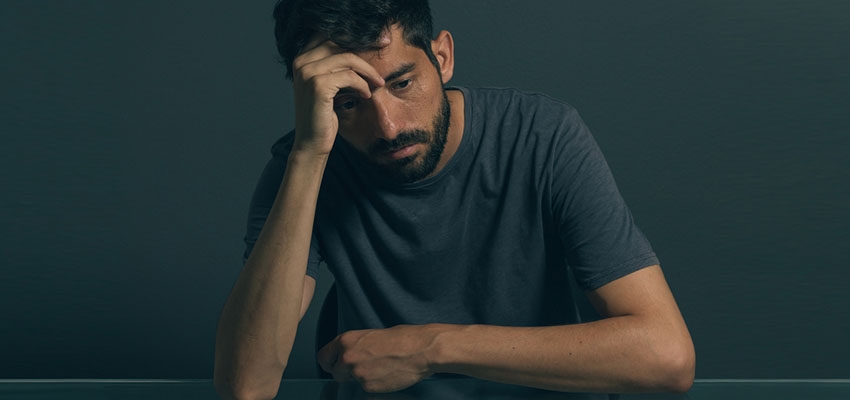 If you have ever been in hospital, one thing you know for certain is that nurses love to talk about bowels.
This might initially confront you, but usually by the end of your hospital stay you are as comfortable talking about bowels as talking about what you watched on Netflix yesterday. However, does this ease of conversation change if your normal bowel movement isn't the same as everyone else's? How would you feel if you had an artificial opening into your intestine where faecal elimination occurs, otherwise known as a stoma?
What is a Stoma?
A stoma is defined as a surgical creation of an artificial opening – therefore it doesn't just apply to intestines, but generally, when people think of stomas, they are picturing intestinal stomas.
All stomas are identifiable through a prefix: for example a colostomy means the stoma is created with the colon, an ileostomy is from the ileum and not bowel related, and a urostomy is for urinary diversion.
Now we all know that different parts of the intestines do different things, so it makes sense that when a stoma is made on different parts of the intestines, the faecal matter that it diverts will be different to the faecal matter found in another area. You would expect an ileostomy to produce loose stools because it is closer to the small intestine, while a colostomy will produce soft and formed stools with more flatulence because it is near the rectum.
The site also determines how active a stoma should be. Approximately 300-800mL of faecal matter is produced with an ileostomy, meaning the stoma appliance usually needs to be emptied 4-6 times a day, whereas a colostomy will generally be active daily (Koutoukidis et al. 2016).
A stoma can be permanent or temporary. A permanent stoma generally occurs after a colectomy has been performed, and most often occurs in cases of colorectal cancer. A temporary stoma can be made to give the bowel time to rest for individuals with conditions such as inflammatory bowel disease (Koutoukidis et al. 2016).
Psychological Impacts of Living with a Stoma
As you can imagine, having a stoma can be life-changing for the individual. As well as doctors and nursing being available to assist in this time, the individual can also utilise the services of a stomal therapist. They can help prepare the individual and their family for the surgery, and also provide much needed support and education following the operation (Koutoukidis et al. 2016). As well as the physical care of the stoma, following the surgery the individual may also need to make dietary changes that can be difficult.
Think back to a time when you were in hospital (or if you haven't been in hospital, let your imagination run wild), and the nurses were asking about your bowel movements… what if you were normally continent of faeces and now you are suddenly incontinent? What if you didn't even realise that you had been incontinent until you saw it on your chair? For someone with a new stoma, this is a valid fear. What if their stoma leaks? What if they suddenly look down and they have faeces on their shirt, in front of everyone?
The psychological and emotional impacts of having a stoma can be huge. Having a stoma can potentially decrease an individual's quality of life and therefore their emotional state must be regularly assessed and supported throughout this time. The person may also benefit from a referral to a mental health professional. Not only does the individual with the stoma have to cope with sensitive issues such as loss of control over their elimination of faeces, they also may experience changes to body image, sexual function, social isolation, stigma, embarrassment and decreased mood (Liao & Qin 2014).
A period of adjustment can be expected when any signification change in someone's body takes place. Between 16-26% of patients will experience negative psychological symptoms following a stoma creation immediately postoperatively. These symptoms are commonly anxiety and depression, but can also include suicidal ideation. You would expect this number of people to improve over the course of their recovery, however a year following their stoma creation, roughly the same percentage of people are still experiencing negative psychological symptoms (Jayarajah et al. 2016; Kyung et al. 2014).
Those who have complications are more likely to experience negative psychological distress, which can be quite a large number considering complication rates in patients with stomas range from 21-70% (Jararajah et al. 2016; Vonk-Klaassen et al. 2015). Other factors associated with an increased risk of post-operative depression and anxiety include poor socioeconomic status and a past history of post-operative psychological distress (Jararajah et al. 2016).
Optimism can be a predictor for lower psychological distress in patients, especially those with a diagnosis of cancer. They experience hope, as the stoma is a way to potentially help them have a good outcome with their cancer treatment, and helps improve the potential psychological distress they may otherwise experience (Liao & Qin 2014). This hope is often also seen in conjunction with the patient's ability to confidently self-care for their stoma and having satisfaction with their level of knowledge regarding their stoma and condition (Liao & Qin 2014).
What Can Health Professionals Do to Help?
This shows the importance of healthcare professionals caring for the patient with a newly-formed stoma to provide them with adequate information and education. Emotional adjustment to the stoma can be facilitated by this information and help improve the confidence of the patient to independently manage their stoma (Farrell & Dempsey 2013). This education can also have a positive effect on the person's anxiety levels by teaching them how to independently care for their stoma while they are in a supportive environment.
Psychological effects in individuals following a stoma formation generally tend to be undetected by healthcare staff while the person is still in hospital. This can lead to the patient having difficulty expressing their feelings as they may feel they aren't coping as well as what is expected of them (Jararajah et al. 2016). Therefore, nurses need to promptly recognise any potential issues and give the patient support, as well as ensure psychologists are included in the patient's treatment plan if required. It is also important to remember that just because a patient has had a stoma for a long period of time, doesn't mean that they aren't experiencing any psychological distress such as anxiety and depression, and therefore regular mental health checks and support should be offered.
[show_more more="Show References" less="Hide References" align="center" color="#808080″]
References
Farrell, M & Dempsey, J (eds) 2013, Bare's Textbook of Medical-Surgical Nursing, 3rd edn, Lippincott, Williams & Wilkins, Broadway.
Jayarajah, U, Samarasekera, AM & Samarasekera, DN 2016, 'A study of postoperative anxiety and depression among patients with intestinal stomas', The Sri Lanka Journal of Surgery, vol. 34, no. 2, pp. 6-10.
Koutoukidis, G, Stainton, K & Hughson, J (eds) 2016, Tabbner's Nursing Care Theory and Practice, 7th edn, Elsevier, Chatswood.
Kyung, SH, Bo-Young, O, Eui-Jung, K, Soon, SC, Kwang, HK & Ryung-Ah, L 2014, 'Psychological attitude to self-appraisal of stoma patients: Prospective observation of stoma duration effect to self-appraisal', Annals of Surgical Treatment and Research, vol. 86, no. 3, pp. 152-160, viewed 26 April 2017, https://synapse.koreamed.org/DOIx.php?id=10.4174/astr.2014.86.3.152
Liao, C & Qin, Y 2014, 'Factors associated with stoma quality of life among stoma patients', International Journal of Nursing Sciences, vol. 1, no. 2, pp. 196-201, viewed 26 April 2017, http://www.sciencedirect.com/science/article/pii/S2352013214000428
Vonk-Klaassen, SM, De Vocht, HD, Den Ouden, EM, Eddes, EH & Schuurmans, MJ 2015, 'Ostomy-related problems and their impact on quality of life of colorectal cancer ostomates: A systematic review, Quality of Life Research, vol. 25, no. 1, pp. 125-133, viewed 26 April 2017, https://link.springer.com/article/10.1007/s11136-015-1050-3
[/show_more]
Author
Sally Moyle Visit
Sally Moyle is a rehabilitation nurse educator who has completed her masters of nursing (clinical nursing and teaching). She is passionate about education in nursing so that we can become the best nurses possible. Sally has experience in many nursing sectors including rehabilitation, medical, orthopaedic, neurosurgical, day surgery, emergency, aged care, and general surgery.