A mental health nurse is a nurse who specialises in caring for people who are experiencing mental illness, distress or are recovering from trauma. They may care for people with conditions such as depression, perinatal mental health conditions, schizophrenia, anxiety disorders, bipolar disorder or psychosis.
There is need for a greater focus on mental health in Australia - we now know that a staggering 1 in 5 Australians experience a mental health condition each year and 49% of Australians will experience symptoms of mental illnesses across their lifetime. A steadily increasing demand for mental healthcare in Australia is exactly why trained mental health nurses are so vital to our community (Probono Australia 2018).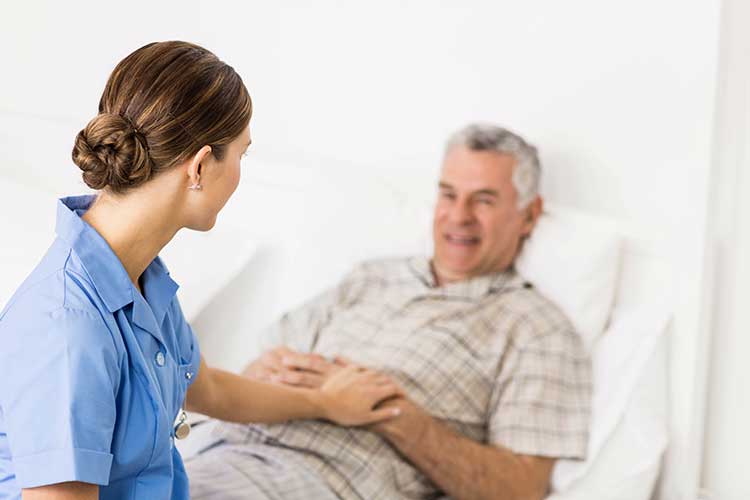 Demand for skilled mental health professionals is high, research from The Department of Health indicated that Australia will have fewer than 40 per cent of mental health nurses than it requires in 2030 in anticipation that the rising trend in poor mental health continues. If this occurs, it would be the 'largest (staff) undersupply of all sectors' in Australia's healthcare system (The Department of Health quoted by Probono Australia 2018).
Mental health nurses work with clients to help them manage the challenges of life and meet their recovery goals. This care goes beyond mental health and extends to addressing a person's cultural, and spiritual needs, and considers their lived experience as well as their family, significant others and wider community (ACMHN n.d.a).
Mental health nurses also care for a person's physical health as well and often care for people who have some of the worst health outcomes of all vulnerable population groups. They actively participate in the recognition, assessment and treatment of people with mental health and co-morbid related conditions and offer support and assistance to families and friends (University of South Australia 2020). Mental health nurses are still required to carry out the tasks of general nurses.
Where do Mental Health Nurses Work?
Mental health nurses work in a variety of settings, including but not limited to: the community, schools, public and private mental health services, hospitals, forensic settings, emergency care, rehabilitation and in residential care across metropolitan, regional, rural and remote areas. Mental health nurses often work as part of an interdisciplinary team of health professionals. Advanced nurses can study to become a mental health nurse practitioner, work in EDs or in rural and remote locations.
Roles of the Mental Health Nurse
Working with people to plan and aid their recovery (recovery is to be determined by the person living with a mental illness).
Helping to educate people, their family and their clinician(s) about the person's mental illness and treatment.
Advocating for people who may be marginalised, stigmatised or socially excluded.
Providing counselling and offering strategies to cope with emotional problems.
Helping people to manage their symptoms and their medications (if taken).
Communicating with other health professionals involved in a person's care to ensure they get the most appropriate treatment.
Helping people to navigate the healthcare system and interact with services such as Centrelink, housing and community programs.
Talking to a person's family and wider support network, if requested to.
Helping to review a person's mental health care plan with their doctor.
(Healthdirect 2018)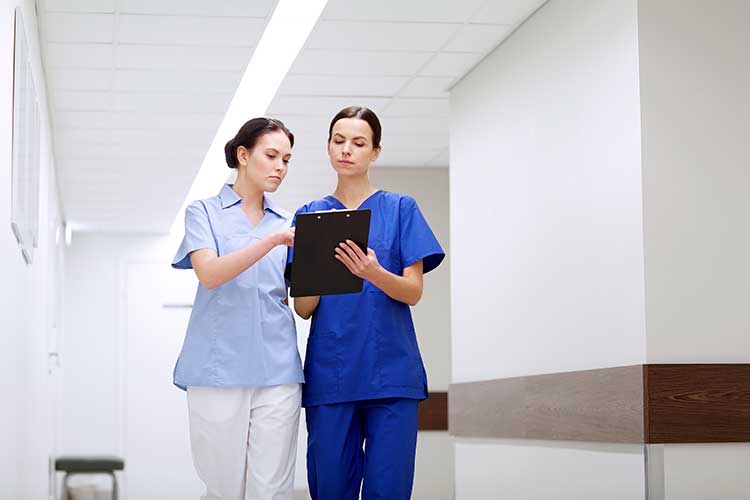 Mental health nurses are able to support patients and their families in periods of transition and periods of crises.
They achieve this through:
Liaising with a range of healthcare workers;
Providing information and education on mental health maintenance and recovery;
Arranging for and coordinating care; and
Providing talking therapy.
(ACMHN n.d.a)
Mental health nurses play a crucial role in the healthcare system and possess the qualifications, skills and experience to provide high-quality mental health nursing care in a wide range of contexts.
Mental health nursing is a constantly changing and dynamic profession. The mental health nursing workforce must be flexible and responsive. A mental health nurse must be able to work with people across their lifespan in many workplace settings (ACMHN n.d.a).
How Do You Become a Mental Health Nurse?
With an undergraduate degree in nursing or diploma in nursing, you are able to practice as a nurse and work in most mental health settings.
To progress into a specialist mental health nursing role, you will need to pursue postgraduate study in mental health nursing at either a graduate diploma or masters level (ACMHN n.d.a).
ACMHN Credentialing
The Australian College of Mental Health Nurses 'Mental Health Nurse Credential' recognises the qualifications, skills, expertise and experience of nurses who are practicing as specialist mental health nurses.
Possessing this credential shows employers, professional colleagues, consumers and carers that you have achieved the professional standard for practice in mental health nursing.
Additionally, this credential boosts awareness of the contribution mental health nurses make to the mental health of the community (ACMHN n.d.b).
Is Mental Health Nursing Right for Me?
Mental health nurses play a crucial role in the healthcare system and are able to make an enormous difference in the lives of people living with mental health issues.
It is worth keeping in mind that practising as a mental health nurse demands resilience and strength of character and can be emotionally exhausting. By providing ongoing support to patients and delivering complex interventions mental health nurses are ultimately able to produce the best possible outcomes for those in their care.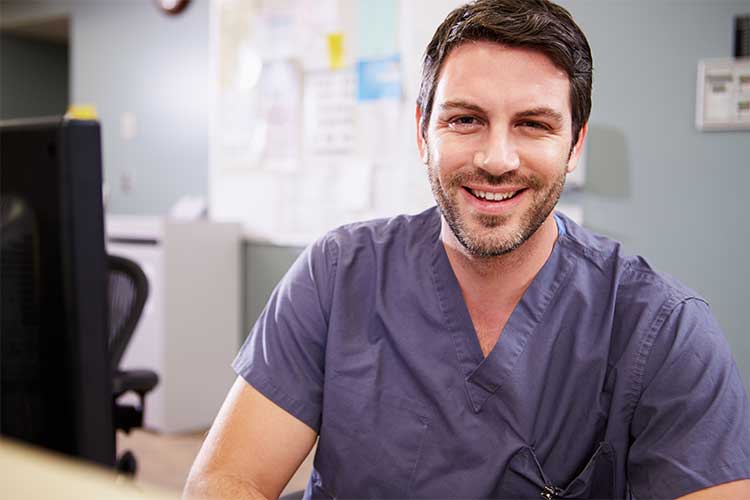 Additional Resources
References
Test Your Knowledge
(Subscribers Only)
Question 1 of 3
True or false? Mental health nursing goes beyond mental health and extends to addressing a patient's cultural and spiritual needs.
Start an Ausmed Subscription to unlock this feature!