In 2016, the TGA announced that changes were going to be introduced over the next four years to improve the packaging and labelling of medications in Australia, with the aim of reducing the incidence of medication errors.
The Implications of Poor Labelling and Packaging
It is known that medication errors are responsible for major health complications and are a significant contributor to healthcare costs across Australia. These errors are often the result of consumers or healthcare practitioners having difficulty locating or understanding important information on medicine labels (TGA 2016a).
'Labels' in this context refers to the container and all other packaging. It does not allude to the Consumer Medicine Information or Product Information documents (TGA 2019).
The legislation that currently sets the standard for medicine labels is now over 16 years old. It does not reflect best practice nor does it match with international standards.
The Role of the Therapeutic Goods Administration
The Therapeutic Goods Administration (TGA) is the government agency responsible for making decisions about whether to approve a therapeutic good for supply in Australia. The role of the TGA is to improve medicine standards for the benefit of Australian consumers.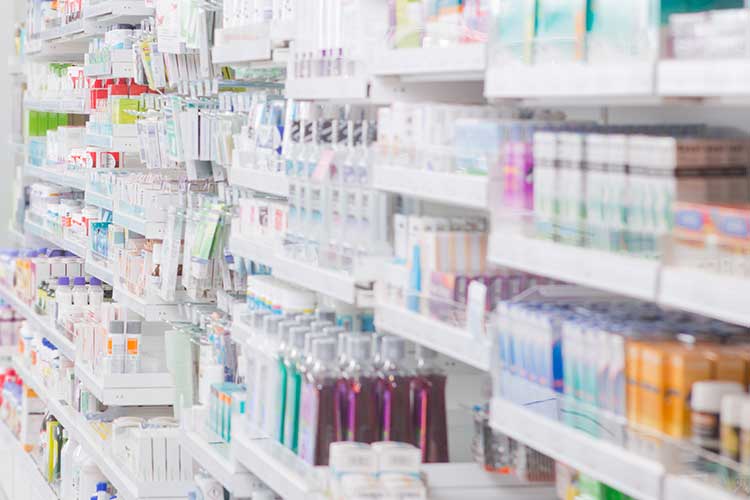 The Cost of Medication Errors
The TGA estimated that approximately 2-3% of all hospital admissions in Australia are a result of medication error.
Up to 30% of unplanned admissions among patients aged over 65 are associated with medication complications.
A staggering annual loss of 1.2 billion is the estimate for the cost this hospitalisation incurs.
(TGA 2016a)
Depending on the medicines involved, known and documented outcomes from labelling errors range from minor to fatal.
For years now, consumers and healthcare practitioners have been raising concerns about the readability of medicine labels in Australia. The TGA often received complaints from consumers who wanted labels to include more information about medicine ingredients and asked that critical information was displayed in a clearer format.
The TGA found that current label design was significantly outdated compared with modern labelling design research and international requirements (TGA 2016a).
Which Medicines is This in Reference To?
Medicine labels have an important function in both prescription and non-prescription medicines. In the case of prescription medicines, the consumer will receive face-to-face counselling about their medication as well as Consumer Medicine Information (CMI) documents, though errors are still prevalent. In the case of non-prescription medicines, consumers may not receive any supporting information from a healthcare provider, leaving them to rely solely on the label (TGA 2016a).
At present, certain information must be included on all labels, regardless of whether the medicines are prescription medicines, over-the-counter medicines or listed medicines. Some information is particular to specific types of medicines (TGA 2019).
What do Australian Medicine Labels Lack?
Current Australian labelling requirements do not take into account issues such as the prominence of active ingredients in relation to the trade name, neither in terms of bigger text size or consistent placement. Furthermore, there is no requirement for consistent placement of critical health information to assist consumers in making the right decisions when choosing non-prescription medicines (TGA 2016a).
Elements Identified as Problematic in Current Medicine Labelling
Lack of the prominence of the active ingredient;
Lack of standardisation of the medicine information panel for non-prescription medicines;
Lack of comprehension of the language used on labels and poor readability of labels;
Poor outcomes associated with taking a medicine, including complementary medicines, when they have negative outcomes when taken in combination with other medicines;
Administration of the wrong medicine.
(TGA 2016b)
Following the proposed four-year transition period, the TGA expects to see the majority of medicine labels in Australia displaying information in a consistent manner. This standardisation is hoped to increase consumer awareness and knowledge, allowing consumers to be properly informed and engaged in all aspects and stages of treatment (TGA 2016a).
Furthermore, these changes should help Australians to make more informed choices about their medicines and use them more safely (TGA 2019).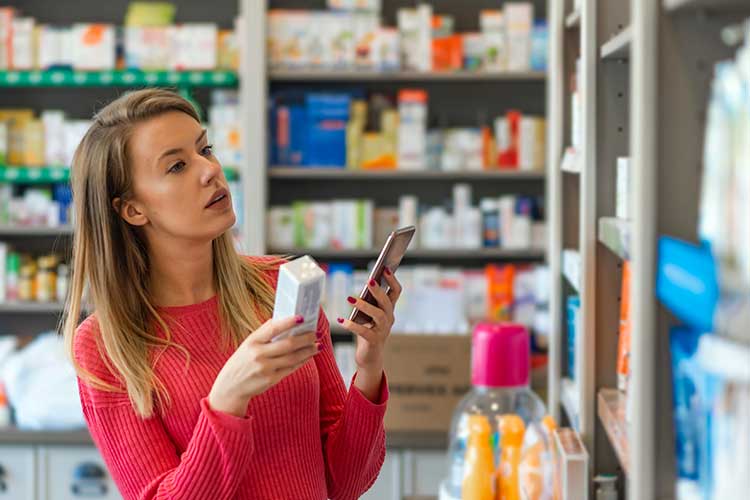 Recommendations from the International Medication Safety Network
The International Medication Safety Network (IMSN) is an international network of established safe medication practice centres.
They operate medication error reporting programs and offer advice on how to minimise harm from medicine use in healthcare practice. They firmly state that safe design in healthcare products and systems is important for reducing some preventable deaths and harm (TGA 2016a).
The IMSN has recognised that ambiguous or incomplete label information, similarities in packaging and labelling appearance, and medicine names that are too similar to other medicines or active ingredients can cause confusion, leading to unnecessary illness including death (TGA 2016a).
The IMSN recommended that the following be clearly displayed on the medication label:
The proprietary name of medicine (brand);
International non-proprietary (generic) names of active pharmaceutical substances;
Dose strength and concentration;
Method(s) of administration;
Dosing instructions; and
Specific warnings.
(IMSN 2013)
Primarily, the TGA has committed to the improvement of medication labels through the following methods:
Putting critical health information in distinctive tables: Over the counter medications will present critical health information in a way that is distinctive and consistent.
Active ingredient: A medicine's active ingredients will be in larger print size than it has previously been. It will also be in a consistent location.
Allergen information: More allergens will feature on labels. For prescription medicines, allergens will be on the label, or have a prompt to 'Consumer Medicines Information' on the packaging.
A 4-year transition: Suppliers have until September of this year to make these improvements to their labels. It is important to inform patients who may be sensitive or allergic to certain substances that allergens may not be declared on older labels.
(TGA 2019)
Design Principles For Medicine Labelling
Through the use of applying sound design principles to the layout and composition of medicine labels, the usability of medicines has been shown to improve. The use of particular fonts, colour and the layout of information, can be applied to produce labels that allow information to be more easily located, identified, and understood (TGA 2016a).
Internationally, studies have confirmed that text with a font size ranging from 9 to 12 point is optimal for the readability of health information such as the name of the active ingredient on medicine labels. However, a font size of 12 point or larger has also been suggested, particularly in relation to older consumers (TGA 2016a).
Conclusion
These new changes will reduce medication errors, ensure that people are not combining medicines that could alter their effectiveness, and will assist them in making informed choices. We can expect to see these changes in a wider range of medicines, such as sunscreen and vitamin supplements (Packaging News 2018).
Additional Resources
Multiple Choice Questions
Q1. True or false: Approximately 2-3% of all hospital admissions in Australia are a result of medication error.
True
False
Q2. Fill in the blank: Up to ...% of unplanned admissions among patients aged over 65 are associated with medication complications.
3
30
33
23
Q3. True or false: both prescription and non-prescription medicine labels are undergoing improvements.
True
False
References
(Answers: a, b, a)
Test Your Knowledge
(Subscribers Only)
Question 1 of 3
True or false? Approximately 2-3% of all hospital admissions in Australia are a result of medication error.
Start an Ausmed Subscription to unlock this feature!