With the ageing Australian population, the need for in-home care may increase.
What are Home Care Packages?
Home Care Packages (HCP) aim to assist older Australians to live in their own homes as independently as they can, for as long as possible (My Aged Care 2019a).
Of course, this is as per the client's preferences and if they so choose to, as opposed to living in a residential care facility.
HCPs are designed for clients whose care needs are more complex and go beyond the scope of the Commonwealth Home Support Programme (My Aged Care 2021).
There are four levels of HCPs for different care needs:
Level 1: Basic care needs
Level 2: Low-level care needs
Level 3: Intermediate care needs
Level 4: High-level care needs.
(My Aged Care 2019a)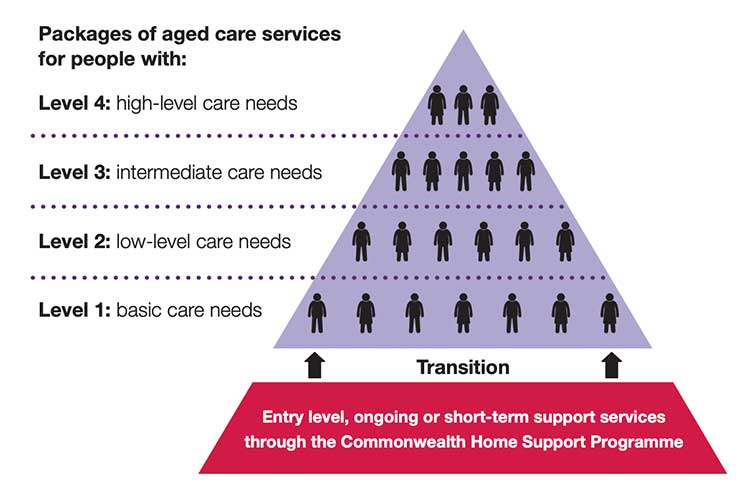 Each care level is granted a different subsidy amount by the federal government, which is paid to the care provider that the client has chosen to deliver their care. The client may need to pay an amount on top of the government subsidy (My Aged Care 2019a).
The subsidies for each level are approximately:
Level 1: $9000 annually
Level 2: $15 750 annually
Level 3: $34 250 annually
Level 4: $52 000 annually.
(My Aged Care 2021)
What are Home Care Packages Used For?
HCPs can fund a variety of services, services including:
Continence management
Personal care (e.g. bathing, toileting, dressing)
Nutritional needs (e.g. meal preparation, hydration and diet)
Mobility and dexterity
Nursing
Allied health and other services
Transport and personal assistance (e.g. assistance with shopping)
Skin integrity management
Support for telehealth, assistive devices, equipment, aids, etc.
(My Aged Care 2019a)
Note that HCPs can not be used for general costs of living, for example:
Bills
Groceries
Mortgage payments
Rent.
(My Aged Care 2019a)
Other expenses that are not eligible for HCP funds include entertainment and leisure costs, travel and accommodation, and other types of care funded (including partially) by the federal government (My Aged Care 2019a).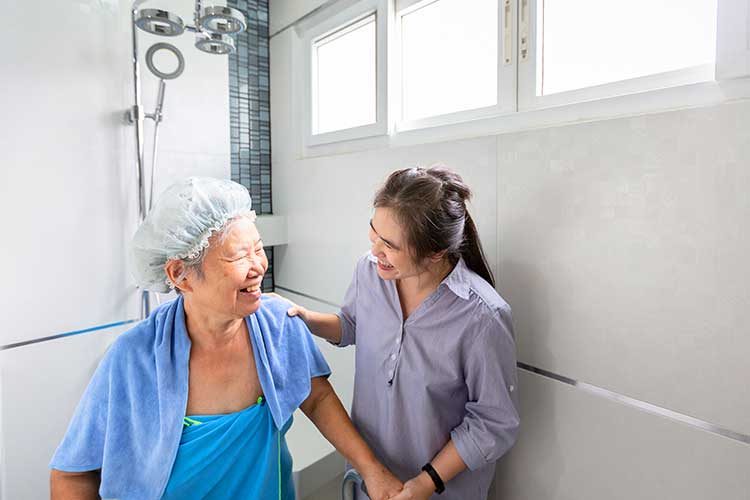 Who is Eligible for Home Care Packages?
Those who are eligible include either:
Older adults who require coordinated services in order to keep living at home, or
Young people living with disability, dementia or other care needs that are not met by other specialist services.
(My Aged Care 2021)
Note: Financial situation does not affect eligibility.
Clients who wish to receive an HCP are required to undergo a face-to-face assessment in order to determine their care needs (My Aged Care 2021).
Pathways for Home Care Assessment and Referral
The normal pathway for accessing an HCP is as follows:
Confirm eligibility for receiving an HCP
Find a home care provider and determine how much the services will cost
Be assigned an HCP
Enter into an agreement with the chosen provider
Start receiving and managing services.
(My Aged Care 2019a)
Entering a Home Care Package Agreement
My Aged Care provides access to a checklist to help clients who plan to enter a Home Care Package Agreement.
The checklist encourages clients to make the following considerations before entering into an agreement:
The agreement needs to state what services will be provided to the client, in which way, and who will deliver them

The agreement should state how much these services will cost. This means that should costs change over time, the agreement will be updated

The agreement should outline the care plan, i.e. which services will be provided to meet which goals and client preferences
The agreement should also outline the budget, i.e. funds available and how they are planned to be utilised
The budget should comprise the government subsidy, relevant supplements, basic daily fee (as negotiated between client and provider), additional costs (e.g. exit fees) and income-tested fee

Administrative costs can differ between providers and can be labelled differently too (e.g. case management or advisory fees etc.)
Thereby, clarify all costs and inclusions in the budget

Changing providers may lead to an exit cost

Therefore, the agreement should clarify whether there is an exit fee, what amount this is, when it must be paid, etc. This amount is required to be stated in the agreement

Clients must receive monthly statements

These monthly statements should indicate how the budget has been spent and what funds are left unspent
Unspent funds should be carried over from month to month, and from year to year, for as long as the client continues to receive care

Interpreters can be accessed to assist clients
The care should be individualised, and thereby the client can, of course, request changes to their care plan at any point in time. These requests need to go to the provider so that the client and provider can work in a partnership to determine a mutually agreeable plan. This means that both parties must consent to the changes made and update the agreement.
(My Aged Care 2019b)
Clients are encouraged to read over the agreement carefully and thoroughly, and seek support from others as preferred (e.g. families, advocates, legal professionals, friends) before entering into an agreement (My Aged Care 2019b).
Can Clients Access Any Other Subsidies or Supplements?
The Department of Health (2020) lists the following Home Care supplements:
Dementia and cognition supplement
Enteral feeding supplement
Oxygen supplement
Top-up supplement
Veteran's supplement
Hardship supplement
Viability supplement.
What is the Purpose of My Aged Care?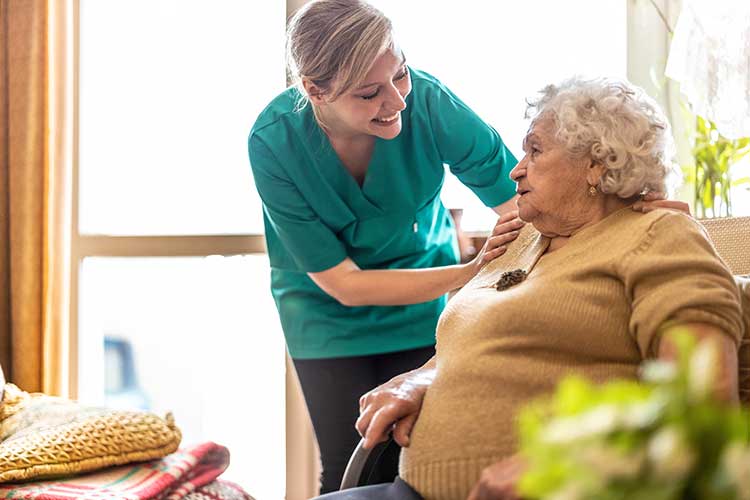 NSW Health (2017) explains that changes have been made to aged care in order to improve consumer choices and meet the growing demands of the health sector.
Currently, about 15% of the Australian population is aged over 65. However, it is expected that this will increase to 22% by 2057 and 25% by 2097 (AIHW 2018).
Whilst people are living longer, chronic illness is also on the rise (NSW Health 2017). This exemplifies the need for new, innovative approaches to meet the growing and changing needs of the population whilst simultaneously providing person-centred, individualised care.
The My Aged Care portal has been established as a 'central point of access for aged care services and information in Australia' (NSW Health 2017).
My Aged Care aims to maintain a client record that can more easily flow between, or be accessed by, clients, healthcare providers and organisations. The goal is that only one referral to My Aged Care will be needed in order to provide clients with access to various services (NSW Health 2017).
Contact My Aged Care and the Department of Health for further information:
Providers should call 1800 836 799 for assistance
Clients should go to the My Aged Care website or call 1800 200 422 for help.
Additional Resources
References