Medicines and Midwives – Be Safe, Be Accountable, and Be Confident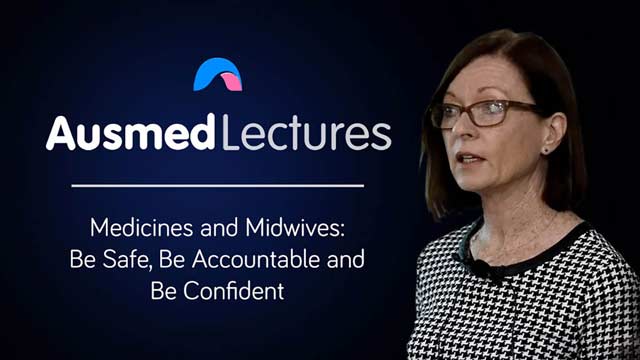 You will need to subscribe to Ausmed Education to have access to ALL of our extensive, quality online content.
Lecture Overview
All medication errors are entirely preventable - an underlying belief that forms the basis of a global initiative to halve medication error incidence rates within the next 5 years. Learn practical strategies and tips that you can apply to your practice tomorrow to become safer at medication administration.
Educators
Karen Davies
Karen Davies is a Clinical Nurse Consultant - Safe Medication Practice at the Royal Brisbane and Women's Hospital. Karen is also currently a lecturer on clinical pharmacology in the School of Medicine, University of Queensland. Karen has experience in organisational behaviour as a Workplace Equity and Harassment Officer and has worked in a range of roles including Nurse Unit Manager and Acting Director of Nursing. Karen's formal qualifications include an RN, Bachelor of Nursing, as well as numerous professional development courses and is currently undertaking a PhD at the School of Pharmacy, University of Queensland on how to improve safe medication administration practice. Karen has recently been published in the areas of observation and feedback in medication safety and the management of vascular devices.
Related Learning Hubs
Reviews