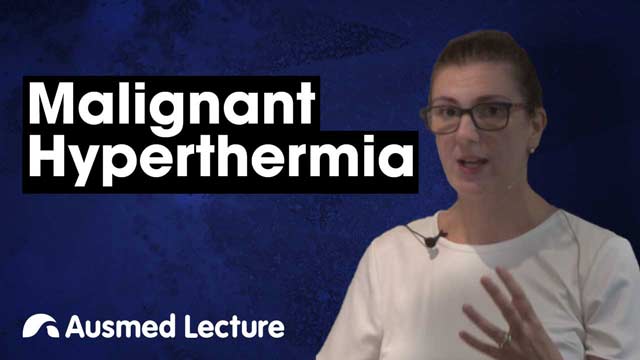 You will need to subscribe to Ausmed Education to have access to ALL of our extensive, quality online content.
Lecture Overview
A rare reaction with a potentially fatal outcome, Erin Wakefield describes the genetic condition that is malignant hyperthermia. This crucial lecture draws awareness to the life-saving knowledge health professionals need to have in time-pressured situations.
Educators
Erin Wakefield
Erin Wakefield is currently studying toward a master of advanced nursing via research. She holds postgraduate qualifications in clinical simulation and perioperative nursing. Erin has been a perioperative nurse for almost 20 years and is currently a perioperative clinical nurse educator in the public sector in Melbourne. She has worked in the private, public, remote, and metro perioperative settings and counts as a career highlight working in northern Kenya for Red Cross as a theatre manager. Erin has a true passion for empowering nurses through education. She is a strong advocate for graduate nurses in the perioperative setting, in particular through the development of an invested preceptorship team and the creation of a safe learning environment. Her other professional interests include multi-disciplinary simulation, research, and creating a positive learning culture through interactive, hands-on and engaging educational initiatives.
Related Learning Hubs
Reviews