Healthy Brain, Healthy Body, Healthy Bowel: the Key to Healing?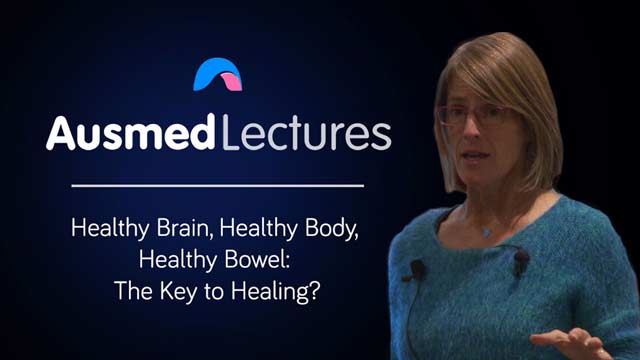 You will need to subscribe to Ausmed Education to have access to ALL of our extensive, quality online content.
Lecture Overview
While the mechanics of mind-body links are still being unravelled, your brain, and consequently, your thoughts and emotions, do play a role in how we experience physical pain. Optimal healing is hindered if the body is in a state of stress, pain, or anxiety. This session provides a light-hearted exploration at the phenomenon of the mind-body relationship.
Educators
Ros Ben-Moshe
Ros Ben-Moshe is director of LaughLife Wellbeing Programs, a leading provider of wellbeing, mindfulness, and laughter wellness programs. LaughLife delivers programs for a diverse range of clients, including hospitals. Ros holds a Bachelor of Arts, a Postgraduate Certificate in Health Promotion, and a Masters of Public Health. She has also held a teaching and research position at La Trobe University and was a subject coordinator and tutor in the School of Public Health and Human Biosciences. Ros has conducted research on laughter in a dialysis unit and run pilot studies investigating the health benefits of laughter wellness activities in aged care facilities. She is the author of the book: <em> Laughing at Cancer – How to Heal with Love, Laughter and Mindfulness. </em>
Related Learning Hubs
Reviews