Medication reconciliation is a formal process for reviewing a patient's complete medication regimen at the time of admission, transfer, and discharge and comparing it with the regimen being considered for the new care environment (Patient Safety Network 2019).
In essence, medication reconciliation aligns the correct medication with the correct patient. It is closely tied to the concept of maintaining continuity of care.
Medication reconciliation is particularly important in transitional points of care such as during admission, transfer, and discharge.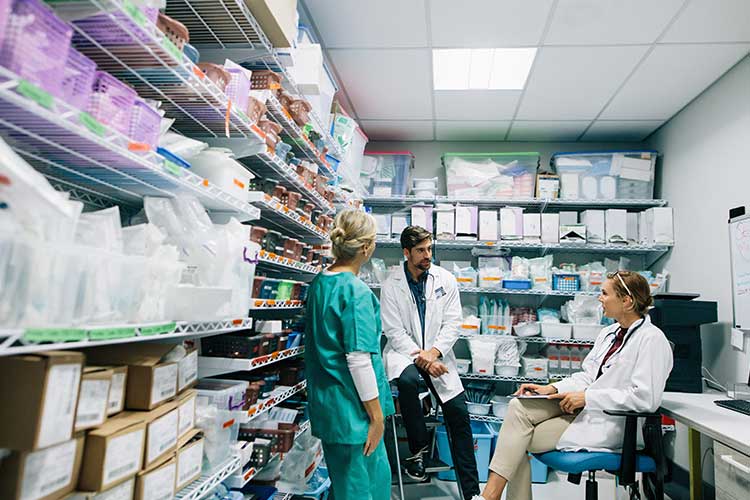 When a person in care is moved between wards, hospitals or their home, a list of medicines which should be current and accurate (including reasons for change) will be provided to the health professional or carer in charge of that patient's care (Health Vic n.d.).
Accidental changes to medications occur often and for a vast range of reasons. For example, hospital staff may be unable to access a patient's complete pre-admission medication list or could be unaware of very recent changes in medication. Because of this, the new medication plan prescribed at discharge could accidentally exclude required medications, unnecessarily duplicate existing therapies, or list incorrect dosages (Patient Safety Network 2019).
These discrepancies make patients vulnerable to adverse drug events (ADEs), which are known to be one of the primary types of adverse events following hospital discharge (Patient Safety Network 2019).
What Does Medication Reconciliation Look Like in Practice?
The following is integral to effective medication reconciliation:
Obtaining, verifying, and documenting a patient's current prescription and over-the-counter medication. This encompasses medicines such as vitamins, supplements, eye drops, creams, ointments, and herbal medicines. This process is to take place when a person is first admitted to hospital or seen in an outpatient setting.
Considering the patient's pre-admission or home medication list when ordering medicines during a hospital encounter, and continuing medications as appropriate. Also, comparing the patient's pre-admission or home medication list to ordered medicines and treatment plans in order to recognise unintended discrepancies.
Verifying the patient's home medications and discussing unintended discrepancies with their treating physician for resolution.
Providing an updated medication list and making sure the patient understands the importance of managing their medication information when they are discharged from the hospital or at the end of an outpatient encounter.
(AHRQ 2012)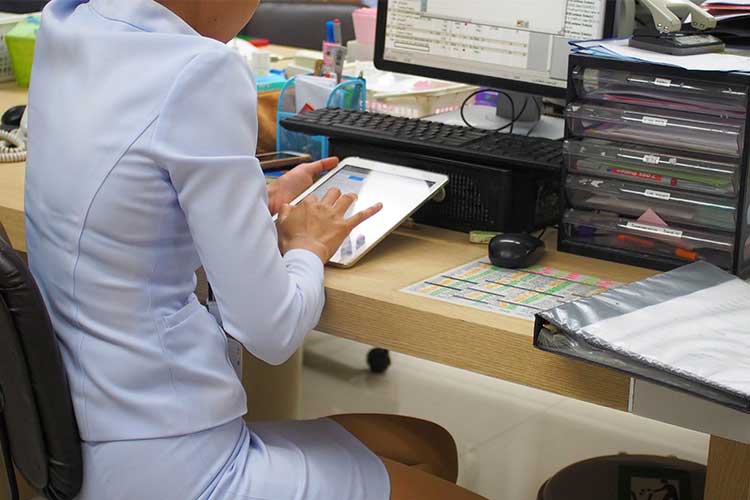 M.A.T.C.H.
Developed by America's Agency for Healthcare Research and Quality (AHRQ), the MATCH (Medications at Transitions and Clinical Handoffs) toolkit is designed to provide principles for an effective medication reconciliation process.
Develop a single medication list (a source of truth) that is shared across disciplines for documenting a patient's current medications.
Clearly define roles and responsibilities for each discipline involved in medication reconciliation.
Standardise and simplify the medication reconciliation process throughout the organisation, removing any unnecessary redundancies.
Develop and implement effective prompts or reminders for consistent behaviour.
Educate consumers, their families, and caregivers on medication reconciliation and the important role they play in this process.
Ensure the process design meets all relevant regulations.
Link medication to other strategic goals or initiatives (such as accreditation) to bolster support for the medication reconciliation process.
(Health Vic n.d.)
The Pharmacists' Role
A systematic review conducted in 2016 found evidence that pharmacist-led processes could help to reduce medication discrepancies and potential ADEs at time of hospital admission, in-hospital transitions of care (for example moving a patient into or out of intensive care), and at hospital discharge (Patient Safety Network 2019).
Additionally, a review published in 2013 found that pharmacist involvement in medication reconciliation prevented discrepancies and potential ADEs after discharge (Patient Safety Network 2019).
These studies aside, there is a noticeable gap in research as to the direct relationship between medication reconciliation and adverse drug effects. While information technology solutions are being analysed, their influence in regards to preventing medication discrepancies and improving clinical outcomes are similarly underdeveloped (Patient Safety Network 2019).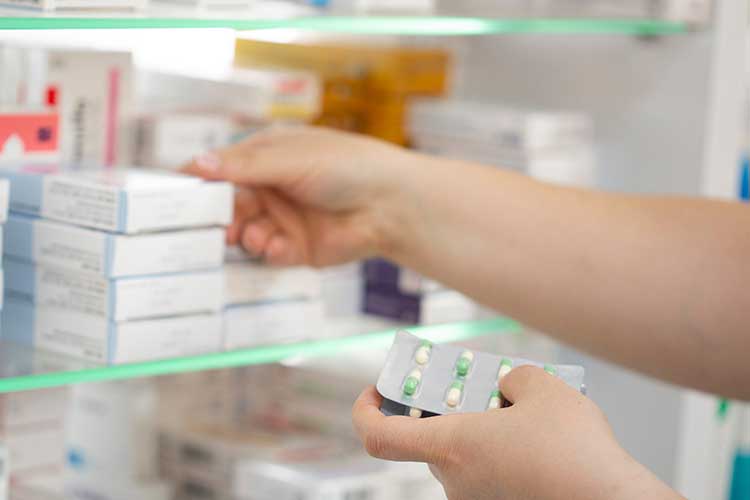 Why is Medication Reconciliation So Vital?
Statistics show that medication error is prevalent and a common cause of harm to patients.
Up to two-thirds of medication histories have at least one error. Furthermore, up to one-third of these errors possess the potential to cause harm.
Over 50% of medication errors occur during the transition of care.
85% of discrepancies in medication treatment are a result of poor medication history taking.
(Health Vic n.d.; Duguid 2012)
A 'Best Possible' Medication History
A 'best possible medication history' is an integral aspect of the medication reconciliation process. It is a comprehensive drug history obtained by a clinician that includes a thorough account of all regular medicines used, including non-prescription and complementary medicines, and is verified by multiple sources (Duguid 2012).
A structured process for taking this history, that involves the patient, carer and family, using a checklist to guide the interview, and that verifies the history with information from numerous sources, provides the most comprehensive assessment of the medicines a patient takes at home or in previous settings (Duguid 2012).
Conclusion
Applying a formalised and structured approach to medication reconciliation that is carried out in partnership with patients and carers, and is conducted in an environment of mutual accountability, has the potential to reduce the occurrence of medication errors that take place at cross-sections of care (Duguid 2012).
Medication reconciliation at transitional points of care: admission; transfer; and discharge, is an important element of patient safety and prevents our health services from incurring economic burden (Duguid 2012).
Additional Resources
References
Test Your Knowledge
(Subscribers Only)
Question 1 of 3
True or false? Roughly one-third of medication histories have at least one error.
Start an Ausmed Subscription to unlock this feature!