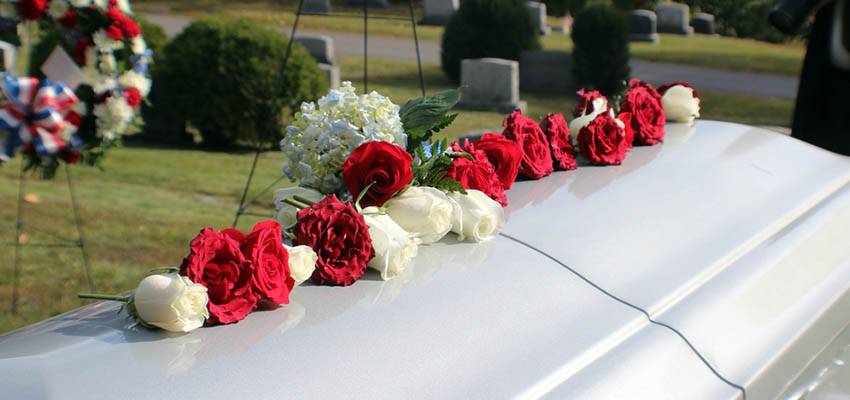 We have no shortage of names for it, but when faced with death, we are often lost for words.
Our superstitions and fears about dying, and the discomfort we feel, affect our approach and experiences at the end of life. It's time for an upgrade on how we go about our dying matters.
Consider this…
9 out of 10 people never tell anyone their end-of-life wishes
45% of people die without a will
70% of people express a wish to die at home: 14% get to do so
What if… we were to create a shift from generalised avoidance to deep engagement and social action?
There are rumblings being heard through all sectors of the community and within health services throughout Australia. There is recognition that we are living longer and dealing with more chronic disease. People generally want to remain independent and in control of their lives for as long as possible.
Part of planning for this phase of our lives includes planning for our future, which consists of wills, powers of attorneys, advance care planning, end of life wishes and funeral arrangements.
Research has proven that death is a 100% certainty for us all – so let's start talking about it and planning for it, like we do with other important events in our lives.
To join in this movement to talk more openly about death and dying, come along to a fun filled evening on 23 February 2017, that will use comedy to tackle some challenging topics.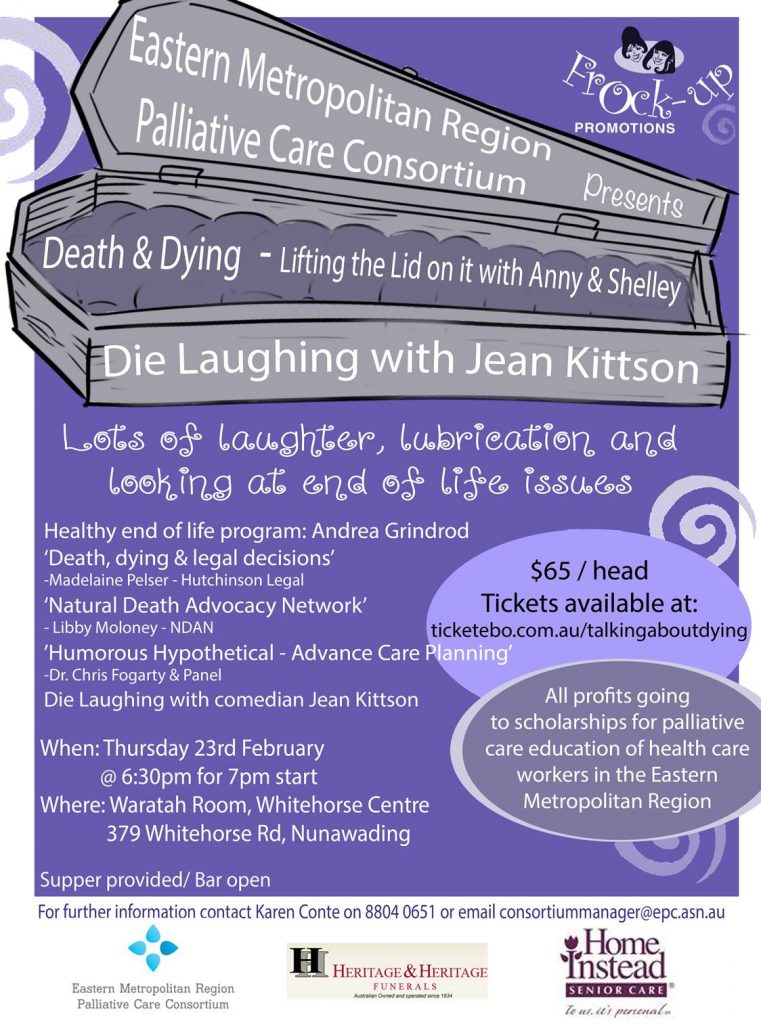 Author
Karen Conte Visit
Karen Conte is an endorsed palliative care Nurse Practitioner with over 30 years' experience in the field of palliative care. She holds a Masters in Palliative Care from Flinders University. Her passion for quality palliative care within the aged care sector and the importance of having early advance care planning conversations was further enhanced by her work as the National Project Manager for Decision Assist. Karen now owns her own business (Home Instead Senior Care) providing specialist support to older adults in their own home that enables them to remain independent and stay at home.