I am confident that if you are reading this, you know or have cared for someone with a diagnosis of breast cancer.
My family began a very personal battle with breast cancer when my mother was diagnosed with Stage II breast cancer in 1983. Her diagnosis was made during a routine preoperative physical for bladder surgery. She was extremely fortunate to be treated at Beth Israel Hospital in Boston Massachusetts, which is one of the premier teaching hospitals in our area. She underwent a lumpectomy and 35 radiation treatments and she has been breast cancer-free since that time.
But that was not the end of my family's struggle with this disease. In 2003, I was the next woman in the family to be challenged by this illness.
At the time of my diagnosis, I was a divorced mother of two daughters working one full-time and three per-diem nursing positions. When I arrived for my routine mammogram on December 5, 2003, I thought I would be spending my time in the waiting room answering texts from my daughters who were planning to come home the next day to celebrate my 45th birthday. But, when the doctor called me back into the examining room, I somehow knew that the celebration would have to wait. He proceeded to tell me that there was 'something suspicious' on the film and asked permission to repeat the film using a 3-D mammography machine. The 3-D image clearly demonstrated a small mass at 12:00 on my left breast.
The radiologist strongly recommended a biopsy, which was performed under local anaesthesia. The biopsy confirmed my worst fears and I was ultimately diagnosed and successfully treated for stage IB DIC (ductal carcinoma in situ). Prior to my diagnosis, I don't think I truly appreciated the power of women - but that is the one 'gift' that breast cancer gave to me. I have tried over the years to be thankful, but my personal thanks would be tested not once, but two more times in the years to come.
In 2009, one month prior to my wedding to my husband Scott, my father was diagnosed with stage IV pancreatic cancer. It was a devastating time for my entire family and I was both confused and alarmed by the absence of my sister Pamela at his bedside. What I didn't know was she had been diagnosed with Stage IB breast cancer. She kept her diagnosis a secret during most of my father's illness and death; she simply couldn't bear burdening her loved ones with one more health crisis.
When she finally disclosed her illness, my brother Peter, sister Lisa and I cried for her, and with her. We vowed to stand together and support her through my father's imminent death and her own recovery. My father died on December 11, 2009. My sister recovered from her surgery and radiation treatments. Slowly, we began to feel our family was healing and the surge of breast cancer was over; that was until the winter of 2017.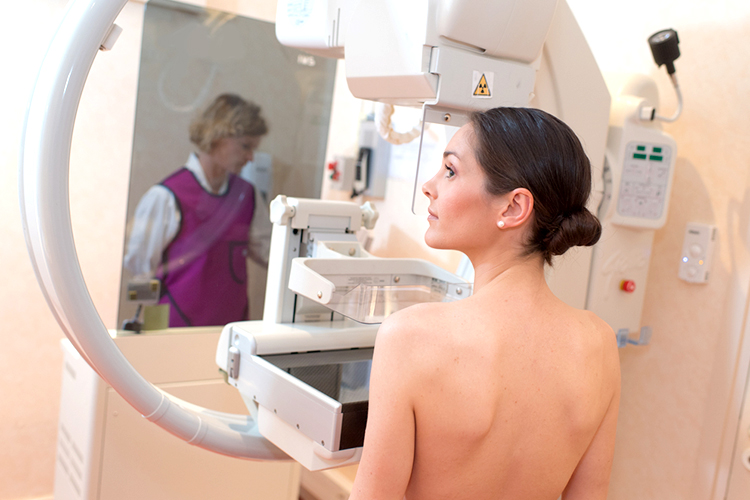 In January 2017, my sister Pam was once again AWOL at family gatherings. I was concerned, but attributed her absence to the cold, the snow and the winter blues. I realised how wrong I was when my cell phone rang during a scheduled faculty meeting. When I saw my sister's name run across my telephone I excused myself from the meeting to answer the call. She told me that she had gone for her 8-year annual mammogram and a mass had been identified in her right breast. Her original breast cancer diagnosis was the result of a left breast tumour. She had just left her oncologist's office and her voice trembled when she proceeded to tell me that the biopsy indicated she had Stage 3 breast cancer. She was terrified and fearing that my mother would not survive the news.
Over the next two weeks, Pam, her husband Larry and I discussed the options that the surgeon had presented. She ultimately decided on undergoing a bilateral mastectomy, a decision that would prove to be in her favour. I encouraged her to allow me to tell my mother about her diagnosis and treatment decision. That allowed Pam to focus on what she could control about this dreaded illness. She underwent a bilateral mastectomy on February 3, 2017, and was discharged home on February 4, 2017.
Pam is now seven-months post-surgery and has successfully completed a 12-week course of chemotherapy treatments. I would like to tell you that as a nurse I supported her through this journey, but the reality is that she has supported me. This month Pam informed her husband and our family that she has chosen to return to teaching. Her decision truly surprised my brother-in-law and he reminded her that she retired from teaching two years ago.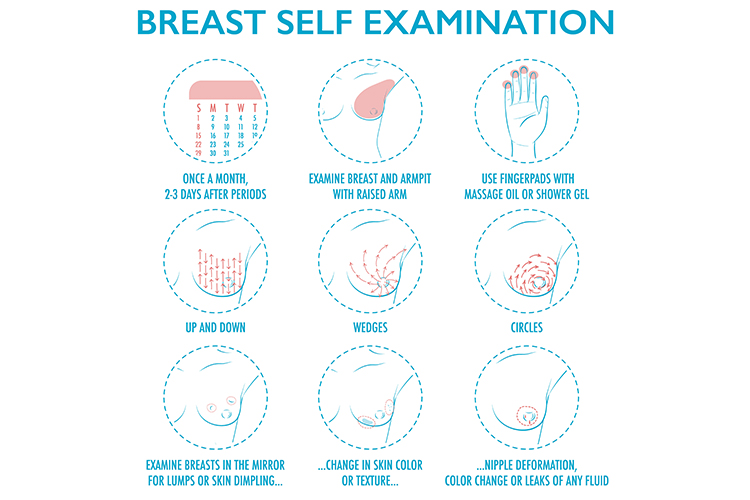 When my mother asked her if she was sure this was the right decision, she simply said, 'Breast cancer took a part of my body but it has strengthened my soul, and teaching will continue to provide me with strength through the children that will fill my classroom.'
The month of October is dedicated to drawing attention to breast cancer. In 2020, it is estimated that there were almost 20 000 new cases of breast cancer diagnosed and around 3000 deaths attributed to breast cancer in Australia (Cancer Australia 2020).
I dedicate this piece to my sister Pam and the thousands of people who have been affected by the ravages of breast cancer. On behalf of all nurses, we celebrate your strength and resilience, we welcome opportunities to care for you and we will continue to fight the battle against breast cancer until we are victorious!
References