Chest Infections and Pneumonia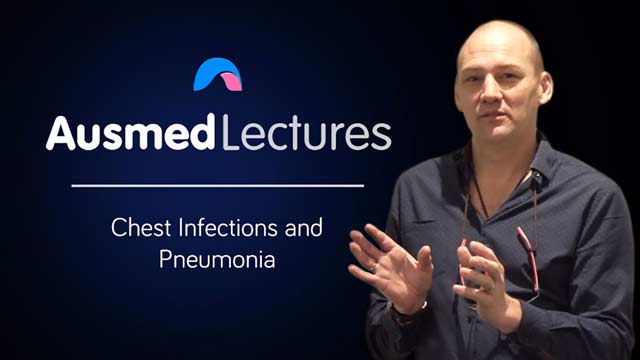 You will need to subscribe to Ausmed Education to have access to ALL of our extensive, quality online content.
Lecture Overview
Pneumonia is a complicated condition characterised by several red flags, many of which are well known but some of which are more subtle. This comprehensive presentation will cover all the essential information that you as a health professional need to care for someone experiencing this sometimes life-threatening condition. Learn about the pathophysiology, how to spot issues on a chest x-ray, and common treatments. A well-rounded refresher for all health professionals.
Educators
John Serginson
John Serginson has been a Nurse Practitioner: respiratory care at the Caboolture Hospital since 2010. He completed his nurse practitioner master's degree at the University of Queensland (UQ) with clinical training at The Prince Charles Hospital. He is an adjunct lecturer in the UQ School of Nursing and Midwifery. With 29 years' experience as a nurse (16 in respiratory care), his research interests include domiciliary oxygen, inhaled therapy, and COPD models of care.
Related Learning Hubs
Reviews