As part of a research study commissioned by the Royal Commission into Aged Care Quality and Safety in 2019, it was found that over half (57.6%) of Australians receiving residential aged care were living in facilities deemed to have unacceptable levels of staffing (Eagar et al. 2019).
Furthermore, only 1.3% of aged care residents in Australia were found to be living in facilities demonstrating 'best-practice' staffing (Eagar et al. 2019).
Currently, the Department of Health does not set minimum required staffing levels for residential aged care, only stating that the workforce must be 'sufficient, skilled and qualified' (Eagar et al. 2019).
However, in response to the recommendations made by the Royal Commission Final Report in 2021, the federal government has stated that minimum staff time standards for residential care will become mandatory starting in October 2023 with the introduction of the Australian National Aged Care Classification (AN-ACC) funding model (DoH 2021).
Note: For the latest information on the Australian National Aged Care Classification (AN-ACC) funding model, see the Department of Health website.
Workforce planning is a requirement under Standard 7 of the Aged Care Quality Standards: Human Resources.
What is Workforce Planning?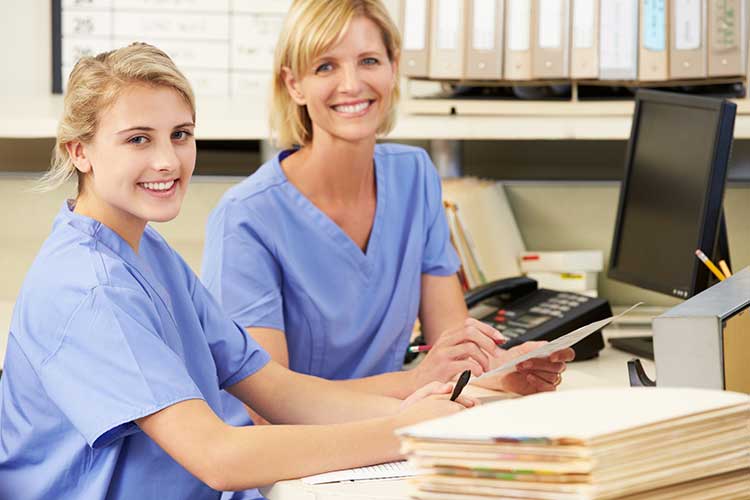 Appropriate workforce planning is crucial in providing safe, high-quality care. Aged care organisations are expected to have systems in place to determine the number of staff members required, as well as the range of skills required, to meet the needs of all residents. Furthermore, these systems are expected to adapt in response to the changing needs of residents (ACQSC 2021).
Workforce planning should also include:
Managing rosters and schedules
Hiring and retaining staff
Managing leave
Engaging contractors
Regularly reviewing the workforce and skill mix
Identifying and managing risks that might result in workforce shortages (e.g. influenza outbreaks)
Considering staffing needs in the case of internal or external emergencies.
(ACQSC 2021)
What is Skill Mix?
In healthcare, the term skill mix refers to the different categories of workers required to provide care to a client, or the combination of skills required to accomplish a particular activity (ICN 2010; Buchan & Dal Poz 2002).
For example, in aged care, there are a variety of occupations that an organisation needs to employ in order to provide comprehensive care and function as an organisation, including registered nurses, enrolled nurses, personal care workers and non-clinical staff (e.g. cleaners, maintenance staff, laundry staff and kitchen staff including chefs).
Furthermore, it's important that the organisation rosters the right combinations of staff at the right times in order to accomplish certain tasks and care for residents properly.
Having a good skill mix in the workforce has been found to improve quality of care, quality of life, and job satisfaction in aged care. However, it's important to note that there is no universal framework for determining the best staff and skill mix - this depends on each individual organisation and the needs of its residents (Koopmans Damen & Wagner 2018).
Why is Workforce Planning Important?
As residential aged care models have transitioned from institutional systems to more person-centred principles over recent years, current staffing levels and skill mix in aged care facilities have been found inadequate in achieving quality outcomes for residents (Eagar et al. 2019).
It comes down to one main principle: in order to provide high-quality, person-centred care for every resident, aged care organisations need the right number of staff with the right skills (Peters & Marnie 2021).
Resident Experience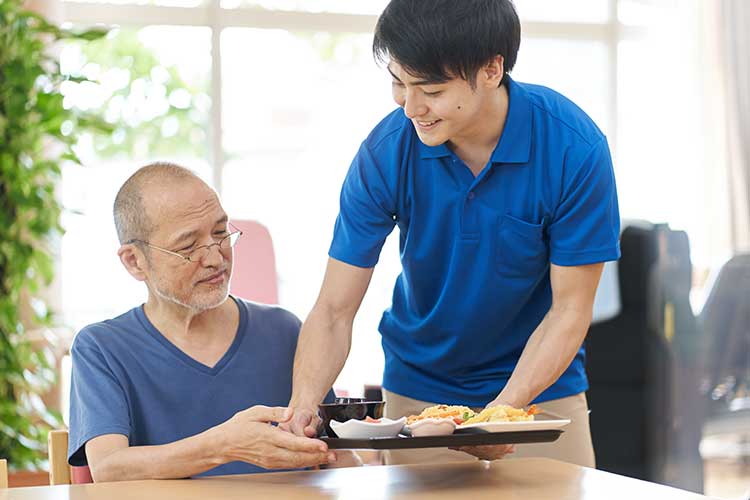 When planning a workforce, it's important not to forget how residents experience the care they are receiving.
Employing the bare minimum of staff, for example, may be enough to get essential tasks done but will leave residents feeling like their care is being rushed or cut short (ACQSC 2021).
It's not enough to only meet residents' needs - their preferences need to be taken into consideration as well. For example, an organisation should have enough staff that residents are able to request a staff member of a specific gender or choose what time they prefer to have a shower (ACQSC 2021).
Another important aspect of the resident experience is the concept of continuity of care - repeated contact between a resident and a specific staff member (Wright 2018), which allows rapport, trust and a positive relationship to be established.
Residents should be able to receive continuity of care and know the staff members who will be caring for them, as this will improve their care experience (ACQSC 2021).
Conclusion
Workforce planning is more than just 'hiring enough people'.
In order to provide high-quality, safe care, aged care organisations must not only hire the right number of people but ensure they are the right mix of people.
By ensuring the workforce can support both the needs and preferences of residents and by rostering staff so that the right combination of people are performing the right tasks at the right time, residents will receive the right amount of care and attention.
Additional Resources
References
Test Your Knowledge
(Subscribers Only)
Question 1 of 3
True or false: Staffing numbers and skill mix should allow residents' preferences, as well as needs, to be met.
Start an Ausmed Subscription to unlock this feature!