This article has been archived and is no longer being actively maintained for accuracy.
Experts have long considered workplace stress an occupational hazard. In 1960, researcher Menzies identified four causes of stress among nurses, including "patient care, decision making, taking responsibility, and change." Yet, despite increased awareness of the problem, nurses to this day continue to experience increasing levels of stress. According to the American Holistic Nurses' Association, nurses are experiencing workplace stress at higher rates than most other professions. These stressors include physical demands, management issues, lack of resources, and difficulty balancing home and work responsibilities.
The Physical Demands of Nursing Cause Stress
Day to day nursing is full of potential physical stressors, including frequent lifting and bending, changeable shifts or rosters, noisy work environments, and long hours. Nurses working night-shift may also suffer from disruption to their natural circadian rhythms, which in turn, can predispose them to illness. As well, many nurses face exposure to infection and toxic substances on a regular basis. The sheer anxiety of contracting a disease, especially in the face of rising resistance, can also play on a nurse's mind. Finally, with the current median age of a nurse being 45, many are simply not as physically resilient as they were in their younger years.
Emotional Stress in Nursing
Let's be honest, caregiving itself can be quite emotionally draining. This combined with the many interpersonal relationships that develop at work (colleagues, patients, families etc.) can also become catalysts of stress for many nurses. Difficult or tragic situations, such as caring for and communicating with a person who is dying, also present emotional challenges for nurses. While societal changes, such as the increased risk of violent or aggressive patients, has also created greater stress.
[Tweet "Let's be honest, caregiving itself can be quite emotionally draining."]
It's inevitable that nurses must constantly balance their home life with their work commitments, however, on-the-job stresses combined with the everyday worries of things like childcare, finances, and quality of life certainly makes this challenging.
Nurses Feel Disempowered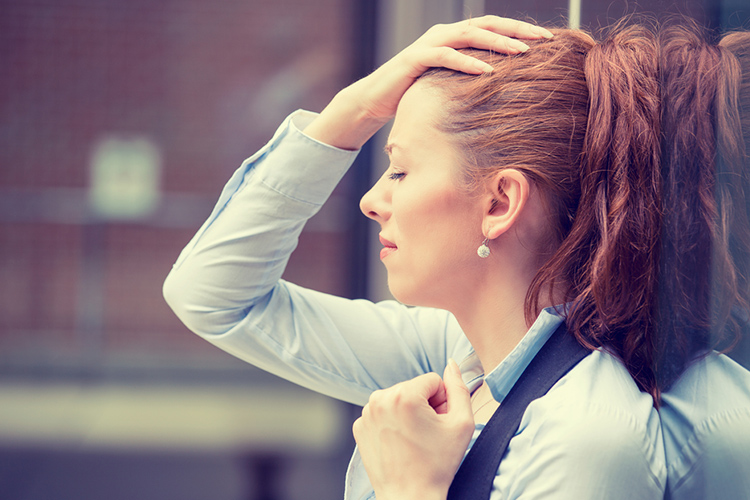 Nurses often state that they do not feel empowered by management when decisions need to be made. Instead, they feel that their expertise is compromised by poor leadership and role confusion in general. Nursing units can often be short-staffed, leading to many stating that they do not have enough time to do their jobs well—ultimately they cannot provide good care. Budgetary constraints may require nurses to do their work with inadequate resources, while an increased emphasis on billing and adherence to regulations can also create stress.
Employer Solutions to Workplace Stress
It is essential that nurses stay abreast of movements within the profession that lead to nurse empowerment. This will ensure they are better prepared to cope with stressful situations as they develop. The American Holistic Nurses' Association provides a number of solutions that employers can introduce in order to reduce stress among nurses. These include:
Have stress management programs available for staff members.
Conduct regular staff meetings.
Offer flexible staffing arrangements.
Provide regular in-service/education programs which enable staff to stay abreast of changes in healthcare.
Ensure that adequate staffing is available.
Employers who institute measures which reduce stress among nurses benefit by having increased staff retention and improved patient outcomes. Since financial reimbursement is becoming increasingly linked with patient satisfaction and positive outcomes, it makes good financial sense for facilities to ensure that their nurses are not overly stressed.
Tips for Relieving Stress Individually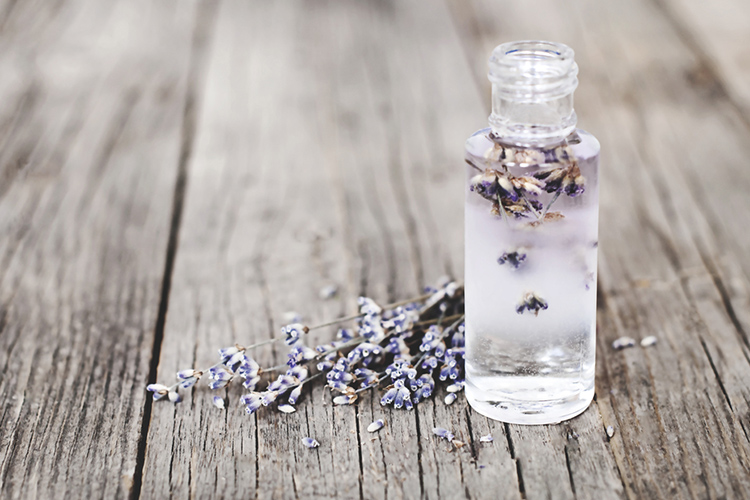 Here are some simple actions which nurses can employ to help them relax and experience lower levels of stress.
Focusing on the task at hand can make seemingly unmanageable situations doable. Rather than thinking about all that needs to be accomplished in a day, it is more effective to break each task down into manageable bits.
Spend time in nature. Many studies show that exposure to natural environments reduces blood pressure, enhances feelings of connection, and relieves stress. Being outside provides opportunities to engage in stress relieving activities, such as walking or bicycling, too.
Take mental breaks and identify stressors. Learn how to meditate, or start using a journal to reflect on your day. Practicing yoga or joining a spiritual community can help nurses to view challenges and goals from a fresh perspective.
Since nurses are exposed to a wide array of unpleasant odors, surrounding themselves with pleasant odors can be therapeutic. Essential oils may be inhaled via a diffuser or through massaging and skin care oils. Rose, sandalwood, and lavender are said to be stress relieving and grounding. Citrus oils, such as lemon or tangerine, are said to be uplifting.
Nursing will always be a stressful profession. However, the level of stress can be managed better than it currently is. Solutions lie in a combination of institutional, societal, and individual approaches.
[show_more more="Show References" less="Hide References" align="center" color="#808080″]
References
Holistic Stress Management for Nurses. (2015, May 27). Retrieved from American Holistic Nurses Association
Jennings, B. (2008). Work Stress and Burnout Among Nurses: Role of the Work Environment and Working Conditions. In R., Hughs, Patient Safety and Quality: An Evidence-Based Handbook for Nurses (p. Chapter 26). Rockville, MD: Agency for Healthcare Research and Quality (US).
Managing Stress. (2015, May 27). Retrieved from American Holistic Nurses Association
[/show_more]