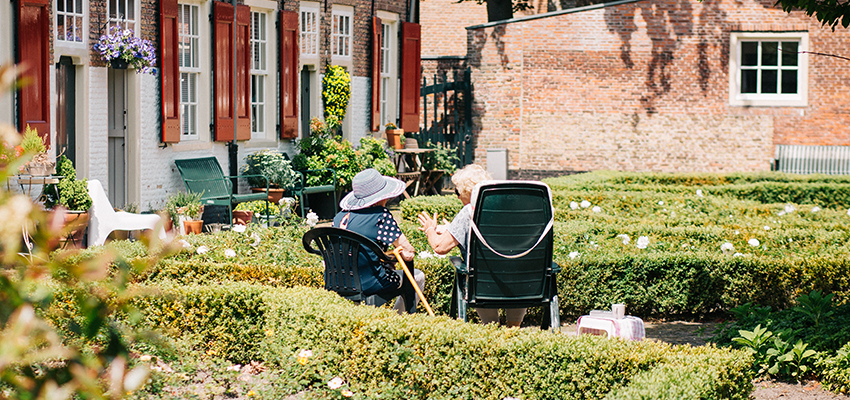 How can nurses use non-pharmacological interventions to prevent antipsychotic use for people with dementia?
Alzheimer's Australia (2014) express that research shows antipsychotic medications are too often used to manage behavioural and psychological symptoms of dementia. Hence, a nineteen-minute video called 'Antipsychotics and dementia: Managing medications' has been developed to prevent the overuse of antipsychotics for dementia care (Alzheimer's Australia, 2014).
The video highlights that there is a range of non-antipsychotic medications that have been demonstrated in some studies to have benefits for improving behavioural and psychological symptoms of dementia (e.g. regular paracetamol).
Similarly, Gustaffson et al. (2013) describe a range of alternate medications that can help with behaviours of concern. For example, memantine appears to lessen agitation and irritability (Gustaffson et al. 2013). They also state that a meta-analysis found rivastigmine could help with both psychotic and non-psychotic Alzheimer's disease symptoms. Likewise, citalopram helped 'behavioural disturbances' in people with dementia (Gustaffson et al. 2013).
The video by Alzheimer's Australia also acknowledges that staff training is important – for example, training may be to better understand dementia, medication use, and non-pharmacological strategies to manage behavioural and psychological symptoms of dementia. In the video, Tim Perry (consultant pharmacist) highlights the importance of reviewing medications regularly for people with dementia to promote clients' safety and quality of life. For example, some behavioural and psychological symptoms of dementia do not require medication, or some medications that were prescribed may no longer be necessary or appropriate (Alzheimer's Australia, n. d.).
Perry also acknowledges that medications may need to be reviewed by doctors if they, for example, are prescribed to combat a side effect of another medication that the client is taking. The video (Alzheimer's Australia, n. d.) highlights that medication reviews are recommended annually or if the client's condition changes.
Non-Pharmacological Treatment in Dementia Care
According to a systematic review by Richter et al. (2012), psychosocial interventions for people with dementia in nursing homes can prevent the use of antipsychotic medication.
Often, behavioural and psychological symptoms of dementia such as agitation are treated in residential facilities with prescribed antipsychotic medications (Richter et al. 2012). But this can lead to 'frequent' side effects including falls, sedation, or cardiovascular issues (Richter et al. 2012). Additionally, Alzheimer's Australia (2014) convey that antipsychotic medications are associated with increased risk of stroke, mortality and confusion.
A study in Sweden found that people with dementia that lived in specialised units were commonly inappropriately prescribed long-term antipsychotics (Gustaffson, Karlsson & Lovheim, 2013). The participants of the study were most likely to be prescribed antipsychotic medication(s) if they were observed as being aggressive or passive, or if they had a mild cognitive impairment (Gustaffson et al. 2013).
Again, these findings reinforce the need to have medical officers and pharmacists regularly review medications to ensure that clients are receiving appropriate medications to their individual needs/changes for only the appropriate/necessary timeframe. This study emphasises that antipsychotic medications should be time-limited and Selbaek et al. (cited in Gustaffson et al. 2013) 'demonstrated that most symptoms show an intermittent course which does not support long-term treatment with antipsychotics'. O'Connor et al. (cited in Gustaffson et al. 2013) suggest that sometimes symptoms are categorised as being current, but are actually intermittent.
Psychosocial or 'non-pharmacological' interventions namely involve interpersonal interactions such as verbal discussions, health education and psychological approaches (Richter et al. 2012). The review indicated that a 'complex' approach is recommended; this meaning a multi-strategy approach, due to the included studies using a combination of strategies without concluding which specific approach was the most effective (Richter et al. 2012).
One approach could involve completing monthly multidisciplinary team meetings to discuss residents' medication use (Richter et al. 2012). Other approaches may involve offering an information session for family members or carers, and completing quarterly medication reviews for each resident (Richter et al. 2012). It could also be beneficial to include a strategy such as evidence-based training videos and/or consultations for workers that care for people with dementia (Richter et al. 2012).
Gustaffson et al. (2013) emphasise the need to investigate symptoms thoroughly to identify triggers for behaviours of concern. Another recommendation from Gustaffson et al. (2013) was that medications must not only be reviewed, but considered as to whether they need to be discontinued if the medications have 'potentially adverse effects on the central nervous system'. An informative point from Gustaffson et al. (2013) was that the environment can support people with dementia more effectively if music, physical activity and recreation are included in care delivery.
Interestingly, Gustaffson et al. (2013) also state that environmental factors can support people with dementia more effectively if music, physical activity and recreation are included in care delivery.
Potential Triggers for Behaviours of Concern
Fatigue
Sleep deprivation
Pain
Discomfort
Fever
Illness
Sense of failure
Fear
Misunderstanding
Hallucinations
Sensory problems (e.g. poor vision, forgetting to use glasses)
Poor lighting
Infection
Unfamiliar carers
Overstimulating environment (e.g. buzzers, loud noises, flashing lights etc.)
Psychiatric illness
Dehydration
Malnutrition
Constipation
Anaemia
Unfamiliar routines
(Alzheimer's Australia n. d. b)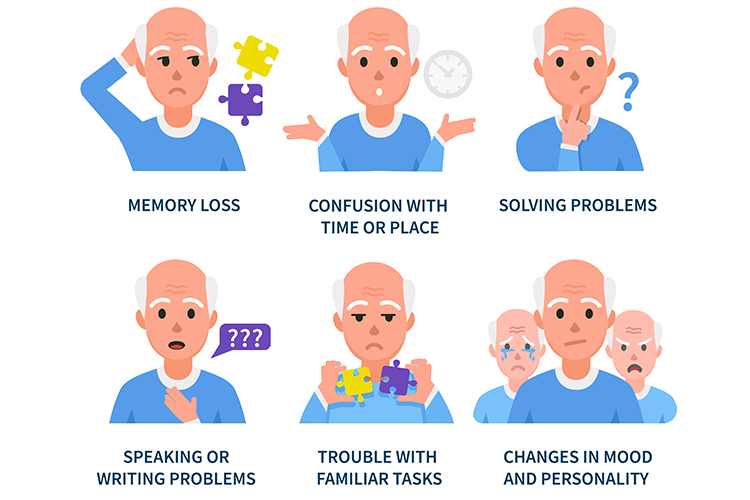 Potential Non-Pharmacological Interventions
Minimise demands on the agitated person (e.g. do not ask too many questions, or do not give too many instructions)
Reduce stress
Do not rush
Have a consistent routine
Encourage regular exercise
Improve comfort
Use simple sentences
Use step-by-step instructions/explanations
Use a calm tone and calm body language (thereby if the words are not comprehended, the non-verbal communication may still be understood)
Do not argue with the person
Do not scold the person
Listen to their suspicions and follow them up
Use physical contact for reassurance only as appropriate/professional and wanted by the person
Use consistent staff members
Night lights can help
Trend the person's behaviours in charts and notes
Do not take personal offence to accusations made
Seek support for the person's carers, family members, friends etc as needed
Ensure that staff take their breaks
Ensure that staff have safe areas within the workplace
Ensure that staff debrief and seek organisational support following any incidents
Ensure that staff that exhibit undesirable behaviours, feelings or attitudes (e.g. stress, frustration, loss of temper) promptly are supported and encouraged to seek their desired form of support (e.g. counselling)
(Alzheimer's Australia n. d. b)
Aggression-Specific Management
Be calm
Reassure the person
Calm voice
Simple distraction (e.g. invite the person to come for a walk outside)
Stand out of reach if you feel unsafe
Give the person time to calm down
Avoid 'closing in' on the person or restraining them
Document and communicate behaviour management plans so that continuity of care can occur (e.g. use a behaviour chart to indicate triggers for specific behaviours and which strategies were and were not effective to alleviate the behavioural and psychological symptoms of dementia).
Inform medical officers of concerns such as aggression
(Alzheimer's Australia n. d. b)
References
Author
Hennie Williams Visit
Dr Henie Williams is a Sexual Health Physician at MSHC, Alfred Health and Senior Lecturer in Sexual Health, Melbourne School of Population and Global Health, University of Melbourne. Hennie completed her medical training in the UK as well as post graduate training in sexual health including family planning and genito-urinary medicine. Since moving to Australia she has undertaken an MPH and become a Fellow of Australasian Chapter of Sexual Health Medicine and has continued to work in this field. Her professional interests include sexual health education for health professionals, access to sexual health services for those most at risk and the public health control of STIs. Currently her position includes co-ordinating the sexual health stream in the MPH as well as co-ordinating the graduate certificate in sexual health at the University of Melbourne as well as clinical sexual health work at MSHC, Alfred Health.