Childbirth and new motherhood carry an expectation of joy and happiness, but it's also a time of great emotional upheaval.
As new parents face adjustments to their lifestyle and relationships, significant mental health problems can develop. This can potentially disrupt the care of the newborn and challenge established family dynamics.
Postnatal Depression or Perinatal Depression?
Traditionally, the concern of midwives has been centred around postnatal depression. In more recent times, however, the focus has shifted to perinatal depression, which is defined by The Royal College of Psychiatrists (2015), as mental health problems that complicate pregnancy as well as the postpartum year.
It's a definition that also embraces mental health problems that were present before the onset of pregnancy.
Postpartum depression alone is known to have a prevalence of over 5% worldwide (Ghaedrahmati et al. 2017). Statistics suggest that perinatal depression is even more prevalent, it is estimated that approximately 1 in 10 women will be affected by mental illness either during pregnancy, or after the birth of their baby (Royal College of Midwives 2017).
Awareness of perinatal mental health of fathers also appears relatively low, yet estimates suggest around 10% of men also experience depression in the perinatal period (Smith et al 2019).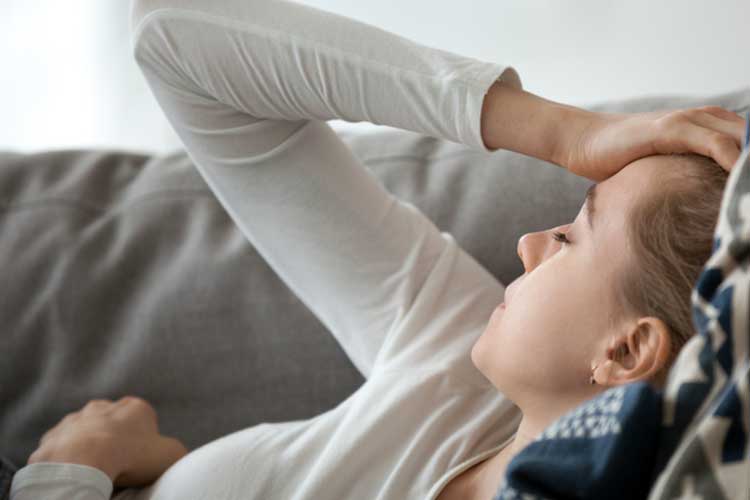 Recognising Risk Factors
Predicting perinatal depression is a topic that is now gaining much needed attention as missed, or undermanaged mental health problems can have lasting negative effects on maternal self-esteem, partner and family relationships, as well as the mental and social wellbeing of the child (The Royal College of Psychiatrists 2015).
The question is, how can perinatal depression be recognised so that effective help can be offered at an early stage?
In general terms both men and women who have a history of pre-existing mental health disorders, who experience a lack of support, who have a previous history of trauma, or who are isolated by distance or culture face a greater risk to their emotional wellbeing (Clarke 2019).
Biaggi et al. (2016) suggest the following specific factors should be flagged by healthcare professionals as they tend to be closely associated with antenatal depression or anxiety:
Lack of a partner, or social support;
History of abuse or domestic violence;
Personal history of mental illness;
Unplanned or unwanted pregnancy;
Present, or past pregnancy complications; and
Pregnancy loss.
The MAMA Academy (2019) echo these suggestions and add the following points as potential risk factors:
Stopped or altered medication due to pregnancy e.g. antidepressants;
A maternal family history of perinatal depression;
Experience of a recent stressful life event e.g. a relationship breakdown;
Feeling negative about the pregnancy; and
Having a lack of support.
Ghaedrahmati et al. (2017) also suggest that additional factors such as a woman's obstetric history, whether or not she breastfeeds, and her age at delivery can all influence her susceptibility to perinatal depression.
Obstetric risk factors: The psychological burden of having two or more children is more likely to be associated with the occurrence of depression.
Breastfeeding: Breastfeeding is associated with a reduction in the rate of postpartum depression. Women who exclusively breastfeed their infants in the first three months after childbirth show reduced rates of depression.
Biological factors: The younger the mother, the higher the risk of depression. The highest level of depression is recorded in mothers aged 13–19 years, while the lowest rate is associated with women aged 31–35.
(Ghaedrahmati, et al. 2017)
Screening for Perinatal Depression
As Milgrom and Gemmill (2014) suggest, perinatal depression is often under-diagnosed and in the absence of active identification strategies, most women with depression will neither seek nor receive help.
Using a screening tool to identify women at risk of anxiety and depression during pregnancy should, as Biaggi et al. (2016) suggest, be a universal practice to promote the long-term wellbeing of mothers and babies.
In practice, this means that midwives need to embrace this additional level of screening during routine maternity care.
What Can Midwives do to Help?
Midwives are uniquely placed to identify women who are at risk, or suffering from perinatal mental illness and to ensure that these women and their families get the care they need at the earliest opportunity.
The wider role of all midwives in improving maternal mental health includes:
Raising awareness.
Ensuring that pregnant women and their partners know about how to maintain and enhance their psychological wellbeing.
Helping women recognise the signs of emerging mental health problems and signposting, or referring them for further help.
Reducing the stigma and discrimination associated with poor mental health.
Providing sensitive and supportive antenatal care and promoting emotional wellbeing.
Supporting and enabling women to maintain and enhance their emotional wellbeing and reduce their vulnerability to mental illness.
Building strong trusting relationships that increase the likelihood that a midwife can identify any problems.
Identifying risk factors and being sensitive to any indicators that mental health may be deteriorating.
Midwives and birthing assistants also have a valuable role to play by fostering emotional and practical support for a woman's partner, as well as encouraging women to broaden their social networks through antenatal and postnatal activities (Royal College of Midwives 2017).
A New Approach is Needed
Perinatal depression is a topic that certainly needs much more discussion. It's true to say that specialist mental health midwives are now playing a crucial role in effective perinatal mental health care but not every woman has access to this level of care.
Continued discrepancies between the resources given to male and female perinatal mental health also suggest that future public health campaigns could be usefully targeted more towards men.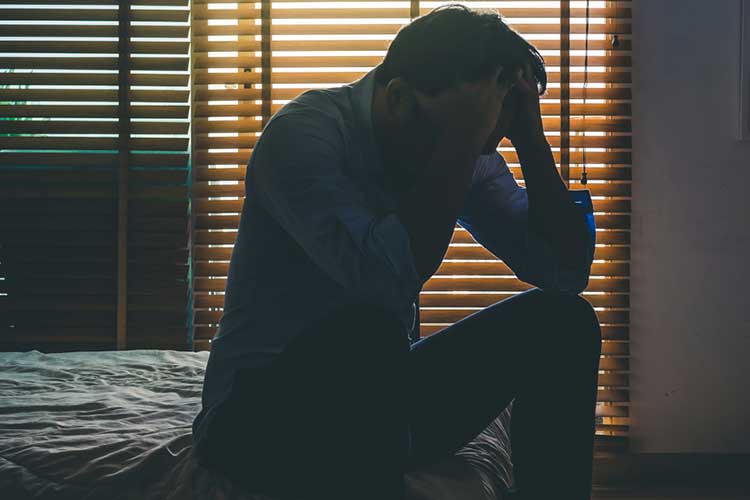 Even without the services of specialist mental health midwives, most researchers seem to agree that more needs to be done within existing health services to improve knowledge of mental illness among expecting parents.
Antenatal classes, online resources, child and family health nurses and general practitioners, could all use their brief but precious contact time to enquire about the mental health of both mothers and fathers.
Education is key here, as there clearly remains considerable scope for the continued raising of awareness around anxiety and mental health in motherhood. Not just for women but for men too.
References