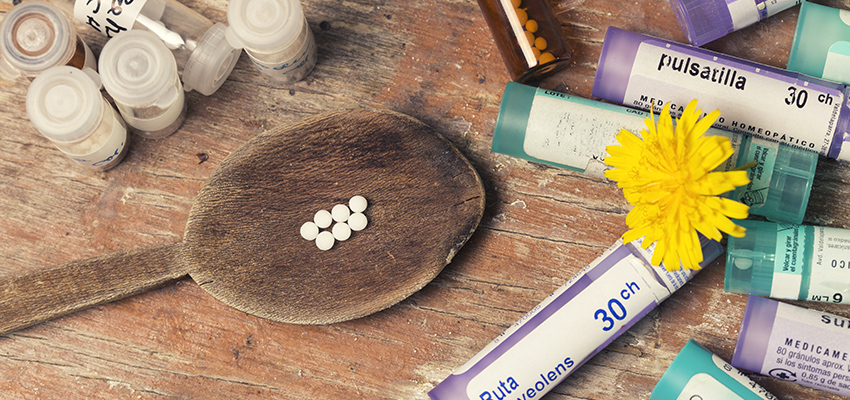 Homeopathy: Proven Science or Wishful Thinking?
Louis Roller

Published:

24 Feb 2016
"We are so constituted that we believe the most incredible things; and once they are engraved upon the memory, woe betide him who would endeavour to erase them"
Johann Wolfgang Goethe (1774).
Article Objectives
After reading this article, the practicing nurse should be able to:
Define homeopathy
Discuss the evidence for and against the efficacy of homeopathic products
Discuss the ethical issues around the promotion and sale of homeopathic products
Discuss the statement recently released by the National Health and Medical Research Council (NHMRC)
Introduction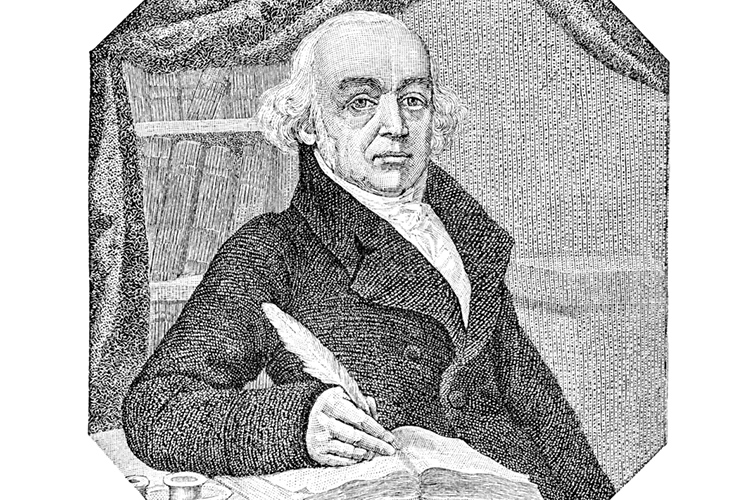 Homeopathy is a system of alternative medicine created in 1796 by Samuel Hahnemann, based on his doctrine of like cures like (similia similibus curentur), which claims that a substance that causes the symptoms of a disease in healthy people would cure similar symptoms in sick people.
The basis of homeopathy involves the beliefs that:
a substance which (in large doses) produces symptoms of a disease state when used in the undiluted form could be used to treat symptoms in people who are ill when used in undiluted form (diluted infinitesimally).
dilution of a homeopathic remedy can increase its curative properties and prevent undesirable effects; and
homeopathy advocates for a holistic approach, treating the individual as a whole, not simply the symptoms of an illness.
Homoeopathy is widely used, and homeopathic products are sold by some pharmacies and health food shops, and are recommended by some health professionals. However, health professionals have a responsibility to their clients to be guided by evidence-based research and not belief systems. As medical professionals, scientists and nurses, our role is to assess the evidence.
What Does the Evidence Say?
Evidence-based medicine (EBM) is defined by the World Health Organisation as the conscientious, explicit and judicious use of current best evidence in making decisions about the care of individual patients. The practice of evidence based medicine stipulates the integration of individual clinical expertise with the best available external clinical evidence from systematic research.
The 'level of evidence' reflects the risk of bias in a particular study design that is used to answer a clinical question. Studies based on systematic research are graded from robust to progressively less robust designs according to a level‑of ‑evidence hierarchy.
The National Health and Medical Research Council (NHMRC) has ascribed the following hierarchy (of levels) of evidence to different study designs:
I a systematic review of two or more randomised controlled trials
II a randomised controlled trial
III-1 a pseudo-randomised controlled trial—alternate allocation or some other method
III-2 a comparative study with concurrent controls
III-3 a comparative study without concurrent controls
IV a case series with either post-test or pre-test– post-test outcomes.
The evidence base is assessed in terms of the level and quality of the evidence. The quality of evidence which is dependent on the study methodology and reflects how well a study was conducted in order to eliminate bias. This is influenced by various factors including how participants are selected, allocated to groups, managed and followed up, and how the study outcomes were measured.
A number of systematic reviews have been carried out to determine the efficacy (can be considered successful in achieving the desired result) or otherwise of homeopathic medicines in the treatment of a large number of medical conditions. The reviewers commented on the poor quality of the trials and ultimately found that the homeopathic treatments could not be shown to be efficacious, concluding that the clinical effects of homoeopathy are placebo effects.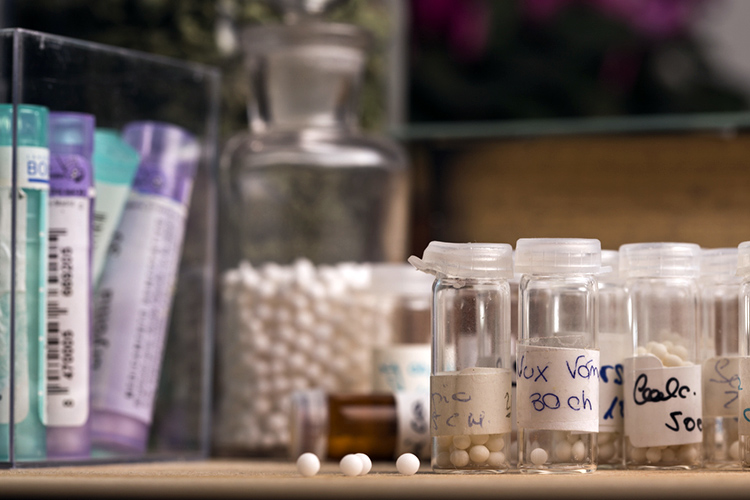 Many believers of homeopathy argue that because large numbers of people use homeopathic medicines, and consider them to be safe and cheaper than allopathic medicines, they are efficacious. Evidence-based research has found this to be incorrect.
Recommendations for Health Professionals
The NHMRC released a statement on Homeopathy in March 2015.
Based on the assessment of the evidence of effectiveness of homeopathy, NHMRC concluded:
"there are no health conditions for which there is reliable evidence that homeopathy is effective."
Homeopathy should not be used to treat health conditions that are chronic, serious, or could become serious. This is also the case for immunisation.
Some people consider homoeopathy for their child's immunisation rather than conventional vaccination. However, unlike conventional vaccinations, there has been no rigorously tested research to demonstrate the safety or effectiveness of homoeopathic preparations in providing protection against childhood infectious diseases. In addition, there is no biologically plausible mechanism for how homoeopathy could work to prevent infectious diseases. Homoeopathic "immunisation" does not fulfil any childcare or school entry vaccination requirements in Australia.
People who choose homeopathy may put their health at risk if they reject or delay treatments for which there is good evidence for safety and effectiveness. Those who are considering whether to use homeopathy should first seek advice from a registered health practitioner. Those who use homeopathy should tell their medical practitioner and should keep taking any prescribed medical treatments. The NHMRC expects that the Australian public will be offered treatments and therapies based on the best available evidence.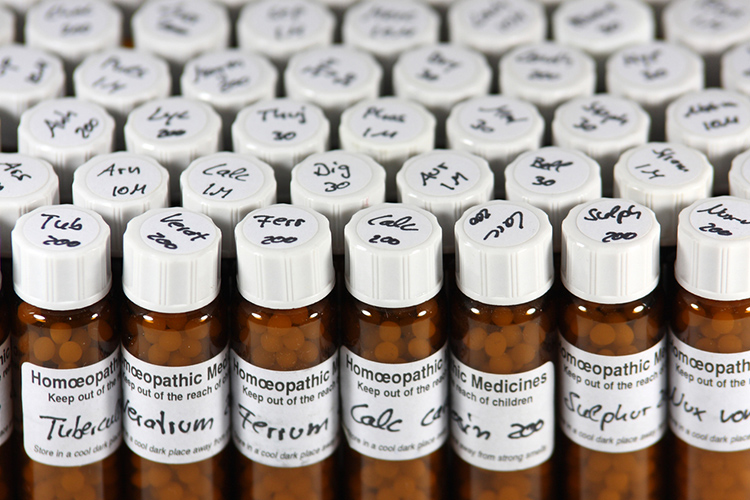 This statement by NHMRC was soon followed by supporting statements from both of the major pharmacy organisations, The Pharmaceutical Society of Australia (a professional organisation) and the Pharmacy Guild of Australia (represents the 5,000 plus pharmacy owners). These statements went so far as to say that pharmacies should not stock or sell homeopathic products.
Further, the Pharmaceutical Society of Australia's Code of Ethics affirms that a pharmacist:
recognises the health and well-being of consumers as their first priority
upholds the reputation and public trust of the profession
maintains a contemporary knowledge of pharmacy practice and ensures
health and competence to practise.
A pharmacist stocking, recommending, or selling homeopathic medicines will be in breach of the above principles. These principles apply to ALL health professionals
The most important thing to remember about homeopathic medicines is that – it is not what they do, it is what they do not do.
Test Your Learning
Which one of the following statements is not true?
The basis of homeopathy involves the belief that: a substance produces symptoms of a disease state when used in the undiluted form, could be used to treat symptoms in people who are ill when used in a diluted form.
The basis of homeopathy involves the belief that: dilution of a homeopathic remedy can increase its curative properties and prevent undesirable effects.
The basis of homeopathy involves the belief that: homeopathy takes a holistic approach, treating the individual and not simply the illness.
Homeopathic medicines have been shown to be superior to placebo.
The NHMRC has effectively stated that there is no evidence indicating that homeopathic products are efficacious.
---
Scroll down for the answer.
---
Answer: D – Homeopathic products have overall been found to be no more efficacious than placebos
[show_more more="Show References" less="Hide References" align="center" color="#808080″]
References
[/show_more]
---
Authors
Louis Roller
Associate Professor Louis Roller, PhC, BPharm, BSc, MSc, PhD, DipEd, FPS, FACPP has been an academic at the Faculty of Pharmacy and Pharmaceutical Sciences Monash University for over 50 years. He was on the Pharmacy Board of Victoria for 22 years, has significantly contributed to many editions of various pharmaceutical compendia as well as the Therapeutic Guidelines, particularly the Antibiotic Guidelines. He is the author of hundreds of scientific and professional articles and has a passion for evidence-based knowledge. He lectures to pharmacists, medical practitioners, nurses, podiatrists, optometrists and dentists on a variety of therapeutic topics, particularly antibiotics as well as giving many talks to the University of the Third Age on various medication-related issues. In 2012, he was made a life member of the Australasian Pharmaceutical Sciences Association and in .2014, was awarded the life-long achievement award of the Pharmaceutical Society of Australia.