Sorry, this resource has expired and is no longer available.
Reason for expiry: The information and language in this article is becoming outdated. A newer, more in-depth module is now available (see link).. For an alternative resource, we suggest you take a look at
the recommended resource
Can life continue to get better with age?
This question arose from watching the TED Talk by Jane Fonda (2011) 'Life's Third Act' (watch the video below).
I have to say, I found this TED talk to be very intriguing – though in saying that – I have an interest in Gerontology!
Jane Fonda reveals a positive mindset regarding the experience of ageing in her talk. It is evident that she questions the 'arch' analogy of the lifespan in which a person grows, peaks and declines.
Instead, Fonda puts forward a new analogy of a staircase in which a person can continue to grow upwards. She even points out the irony of utilising a staircase as her metaphor as she comments that 'older people may be challenged by stairs'.
With my personal and professional interest in health coaching, I cannot help but wonder if as nurses and health professionals, we can do more to promote positive or 'growth' mindsets for clients in response to the ageing process?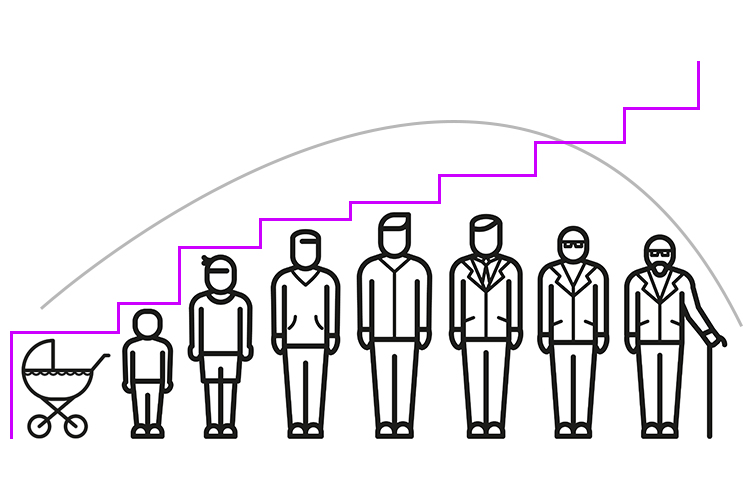 What Can Health Professionals Do?
With an ageing population, it is not hard to see that the questions raised in this article are going to become more prominent. Can we age well? How can we embrace the ageing process? Can the experience of ageing empower us?
Nurses are in a position to advocate for clients and provide person-centred healthcare. Some of the activities of nursing, such as active listening, emotional intelligence, and health education, may be important to helping people faced with ageing concerns.
It may be important to note that there are people, such as Jane Fonda, that challenge the social stigma towards ageing by highlighting that there are actually things to look forward to and ways to grow more as a person.
Of course it is important to validate any person's feelings and experiences, and never dismiss negativity towards ageing. As you may have seen in my prior Ausmed blogs, whilst Australians are appearing to age better (e.g. access to technological advancements for hearing), there remain significant issues for older populations, such as age-related illness (e.g. asthma) and accessible/affordable healthcare.
If you are interested in learning more about Age-friendly cities and about community or social participation, the ACT Government (2017) has a list of resources available at the following link: http://www.communityservices.act.gov.au/wac/ageing/age-friendly-city-resources
One of my favourite resources on the list includes the World Health Organisation's (WHO) (2017) Ageing and Life-course website links. WHO (2017) emphasises that our physical and social environments impact on our wellbeing and success with adjusting to changes as we age. WHO (2017) acknowledges that 'evidence based medical interventions… respond to the needs of older people and can help prevent care dependency later in life.' Hence, it is essential that we empower individuals and communities by imparting skills and knowledge onto them that can 'prevent care dependency later in life'.
Therefore, we may support this WHO approach by questioning:
Are my practices evidence-based?
Does my workplace effectively consider the needs of older people?
Do we contribute to the independence of older adults?
Does my organisation respect the basic rights, fundamental freedoms and human dignity of our clients and staff members?
Do we deliver person-centred care and equity?
"To ensure adults live not only longer but healthier lives a comprehensive Global Strategy and Action Plan on Ageing and Health 2016-2020 and a related resolution were adopted in May 2016 by the World Health Assembly. The aim of the strategy is for every country to commit to action on healthy ageing. It calls for the development of age-friendly environments and the alignment of health systems to the needs of older populations."
(WHO 2017)
What Will I Do?
Well personally, I have just started a business in the area of coaching and this gives me a sense of responsibility to offer coaching tools to empower individuals and encourage a positive mindset.
Other resources that may be useful include:
[show_more more="Show References" less="Hide References" align="center" color="#808080″]
References:
[/show_more]