Bereavement is a natural response to loss.
It is the state of being bereaved or 'deprived', it is most commonly used to describe the particular process of mourning when someone close to us has passed away, but it is not limited to that experience only.
Bereave:
To deprive ruthlessly, especially of hope or joy.
To make desolate through loss, especially by death.
(Macquarie Dictionary 5th Edition)
As well as occurring in the aftermath of death, feelings of bereavement can accompany losses such as the diminishing of one's health or the health of someone close, or the end of a significant relationship (Psychology Today 2019).
Bereavement is a difficult concept to grapple with because it is not only dependant on physical and psychological factors but it is also influenced by social and cultural manifestations of emotion. Furthermore, this manifestation is influenced by circumstance as well as a person's values and beliefs (Wake 2019).
As a healthcare professional you will witness loss and grief on a more frequent basis than in other professions. Therefore it is crucial for you to be able to understand, identify and advise on bereavement. It is also important to acknowledge the impact that witnessing loss and grief on such a large scale will have on your own wellbeing.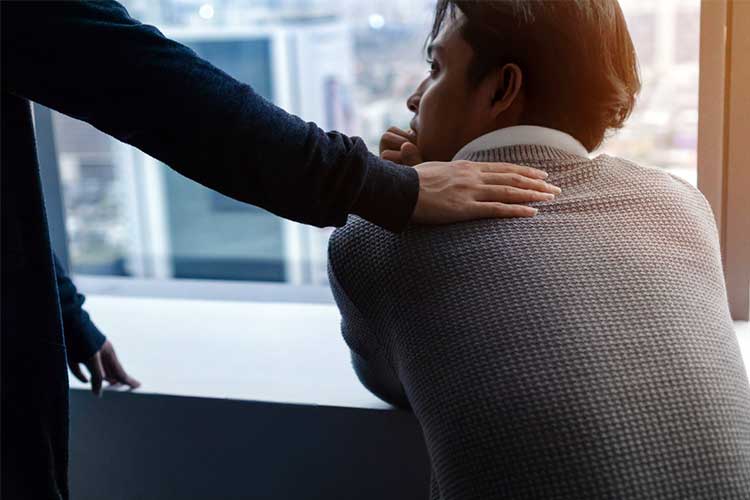 The Nature of Bereavement
Bereavement is often used interchangeably with the terms 'mourning' and 'grief'. In essence, these are all a response to or an expression of loss. This expression is associated with an unwanted separation from a meaningful element of someone's life (Wake 2019).
Everyone has their own unique and personal sense of what grief feels like. That perspective influences the way we respond to others when they experience loss. This is a core foundation of empathy (Wake 2019).
Symptoms of Bereavement
Bereavement is associated with difficult emotions such as sadness, longing, preoccupation with thoughts and recollections of the past, as well as feelings of guilt and inadequacy (Wake 2019).
For most people going through bereavement, usually grief symptoms will decrease between six months and two years following the loss (Psychology Today 2019).
Psychological manifestations may include:
Overwhelming sorrow.
Continual sadness.
Anger directed inwardly or outwardly.
Fear of consequences in the short and long-term.
Guilt, particularly if a person feels they may have contributed to the loss in some way.
Relief, which often occurs following a loss that happened after a long period of anticipation.
Loneliness and a sense of isolation and disconnect.
Emotional numbness.
Longing for things to be as they once were.
Anxiety about current events and the future in general.
Apathy, arising from a loss of a sense of meaning, which may manifest in the lack of interest in participating in regular life.
Feelings of vulnerability when a person's private loss becomes public.
Abandonment, the feeling that the loss they encountered left them deliberately in some way.
(Wake 2019; CareSearch 2019)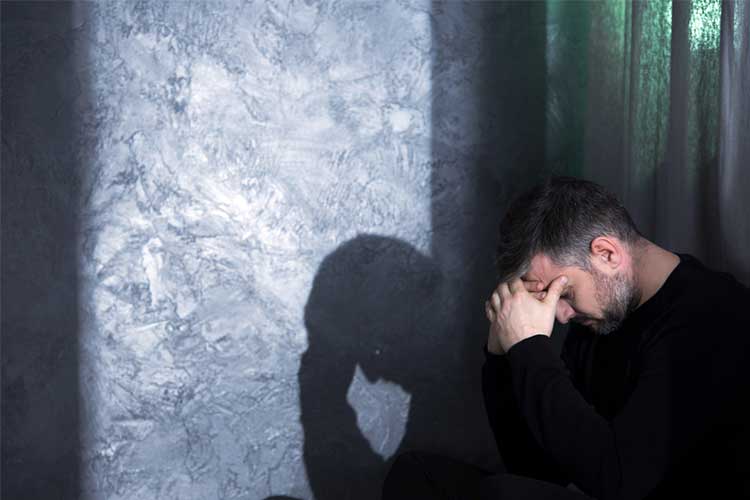 Somatic manifestations may include:
Crying;
Infections;
Headaches;
Gastrointestinal upsets;
Elevated heart rate;
Shortness of breath;
Chest tightness;
Weakness of limbs;
Loss of appetite;
Inability to concentrate;
Poor memory;
Insomnia; and
Non-specific malaise.
(Wake 2019; Care Search 2019)
Complicated Grief
Most people going through bereavement will come to cope with their grief over a period of time. For some, it is much more difficult, they may experience it as prolonged and pervasive personal disaster - this is complicated grief and it warrants particular attention (Wake 2019).
Formally, it is defined as a yearning and longing for the loss, which impacts negatively upon a person's relationships, employment and life. Generally, it is characterised by a sustained intensity of grief over a very long period of time. It is also considered a component of post-traumatic stress disorder (Wake 2019).
Risk factors for complicated grief include:
Traumatic loss;
Sudden loss;
Witnessing extreme distress in a fatal event;
The loss of a child;
Multiple losses either over time or all at once;
A history of depression;
Coexisting stressors;
An insecure childhood;
Early separation from one or both parents;
Insomnia.
(Wake 2019)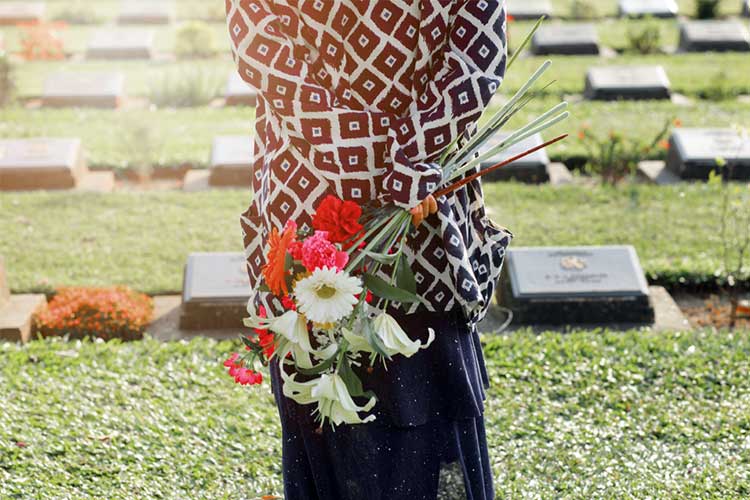 Treatment
In the case of bereavement, people who are experiencing normal grief will not necessarily require specialist counselling. However, they may benefit from reassurance, acknowledgement of their losses, and access to information (CareSearch 2019).
For others, grief counselling or therapy may be beneficial. Counselling may help a person to work through the grieving process by voicing their emotions and identifying ways of coping (Psychology Today 2019).
In the case of complicated grief, therapy may be beneficial in the form of specialist bereavement counselling; palliative care services; cognitive behavioural therapy; or complicated grief therapy (Psychology Today 2019; CareSearch 2019).
CBT focuses on changing a person's thought patterns in order to alter their response to situations. CGT involves coming up with recovery goals, talking about the loss and making plans for the future (Psychology Today 2019).
Acknowledging the Effect Loss has on You
Healthcare professionals are constantly confronted with loss and grief in both their personal and professional roles. You not only witness the grief of friends and family members of the deceased, but may have formed a strong relationship with the patient and therefore are grieving them too (Wake 2019).
As a healthcare professional you are in a unique position to reduce the effect of grief on all concerned. However, such support can be emotionally exhausting and throughout this experience, health professionals need to understand not just the needs of those experiencing loss, but how they deal with that loss themselves (Wake 2019).
Conclusion
Bereavement does not follow a set pattern, it is experienced differently from person to person and across cultures. For many, the effects of bereavement will become more manageable over time. In the case of complicated grief, there are treatment options available.
Additional Resources
References
CareSearch 2019, Bereavement and Grief, CareSearch, viewed 15 November 2019, https://www.caresearch.com.au/caresearch/ClinicalPractice/PsychologicalSocialSpiritual/BereavementandGrief/tabid/1345/Default.aspx
Macquarie Dictionary, Bereave, Macquarie Dictionary.
Psychology Today 2019, Bereavement, Psychology Today, viewed 15 November 2019, https://www.psychologytoday.com/au/conditions/bereavement
Wake, D 2019, 'Loss and Grief', Ausmed, viewed 15 November 2019, https://www.ausmed.com.au/cpd/courses/loss-and-grief
Test Your Knowledge
(Subscribers Only)
Question 1 of 3
True or false? Usually, grief symptoms will lessen between six months and two years following the loss.
Start an Ausmed Subscription to unlock this feature!