On admission to residential aged care, new residents undergo a lengthy period of needs assessments.
Examples include nutrition and hydration requirements, toileting and continence care, mobility and dexterity, and so on. One need, however, that is rarely assessed, is sexuality, i.e. how the resident expresses themselves sexually; be it by their physical acts (cuddling, kissing, intercourse), their grooming and dress style, or their gender identity and sexual orientation.
Whilst some residents' physical capabilities for sexual expression may face limitation due to frailty or medical co-morbidities, desire to express one's sexuality in other ways is still very much present, and this also includes those with dementia.
There is no evidence to suggest that the need for intimacy and sexuality immediately stops when a person turns, say, 70 years of age, or when they enter a nursing home. So why is this area of need often neglected?
Ageism
This is the stereotypical belief that older adults are 'past it': they are debilitated, they don't think about sex, and that that part of their life is over.
People With Dementia Should be Protected Against Other Residents
Yes, your facility does have processes in place to address sexual assault, but even those with dementia can consent by allowing their hands to be held, by smiling at their new friend or by walking in the gardens with arms linked.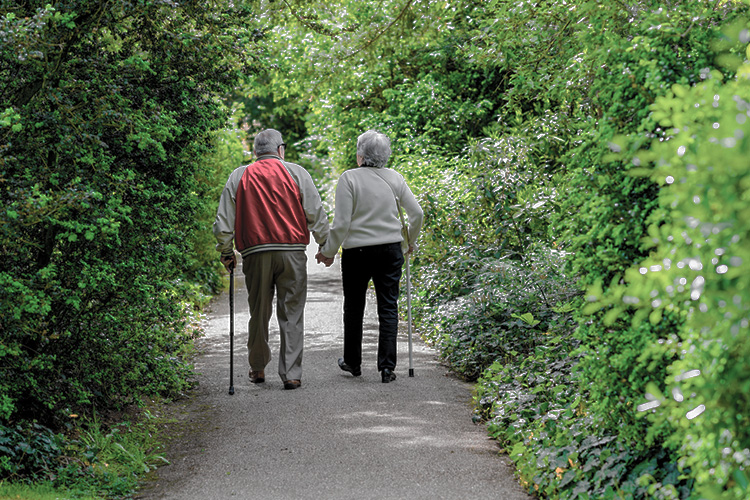 Staff Attitudes
It can be difficult for nurses not to judge sexual behaviour between residents based on their own moral ground, or make judgments and think things like, "What if that was my grandmother?" Additionally, staff may think the family would be horrified if they learnt that Mum had a new boyfriend, or that the facility allowed 'this sort of thing' to happen.
Lack of Training
Staff may have never expected to encounter sexual intimacy between residents in their work, and therefore not know what to do or how to broach the subject with the resident and/or family, or even with other staff members.
In addition to the above, the guidelines we have in place to assist us to provide a high level of care to our residents only allude to resident's intimacy needs. For example, the Quality of Care Principles 2014 details in Schedule 2 – Accreditation Standards, Part 3 – Care Recipient Lifestyle, 3.6 – Privacy and Dignity that "each care recipient's right to privacy, dignity and confidentiality is recognised and respected," and 3.9 – Choice and Decision-making that "each care recipient…is enabled to exercise choice and control over his or her lifestyle while not infringing on the rights of others."
The Charter of Residents' Rights and Responsibilities Includes:
To be treated and accepted as an individual, and to have individual preferences taken into account and treated with respect; and
To select and maintain social and personal relationships with any other person without fear, criticism or restriction.
(ARAS 2016)
A useful tool for gauging how well your facility meets the intimacy and sexuality needs of residents has been developed by the Australian Centre for Evidenced-Based Aged Care. Staff answer 69 questions covering areas such as facility policies, staff training, family support, physical environment, safety and risk management and so on. Responses are given an overall score, which provides a clear picture of what your facility can do to improve this aspect of residents' being (Bauer et al. 2013).
If you work in aged care, the completion of this assessment tool and actioning of the results provides a great opportunity for your required evidence of continuous quality improvement, not to mention immeasurable benefits to the resident, as this need is recognised and supported. This basic need is life-long and part of the fabric of our identity.
References
Aged Rights Advocacy Service Inc 2016, The Charter of Aged Care Rights, ARAS, viewed 27 July 2016, http://www.sa.agedrights.asn.au/resources/charter-of-aged-care-rights
Bauer, M, Beattie, E, Fetherstonhaugh, D, Nay, R, & Tarzia, L 2013, Sexuality Assessment Tool (SexAT) for Residential Aged Care Facilities, The Australian Centre for Evidence Based Aged Care, viewed 27 July 2016, https://www.privacy.org.nz/assets/Uploads/Sexuality-Assessment-Tool-SexAT.pdf
Quality of Care Principles 2014 (Cwlth), viewed 6 November 2020, https://www.legislation.gov.au/Details/F2016C00451