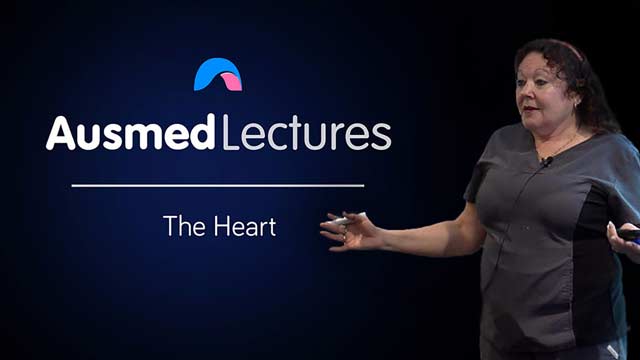 Sorry, this lecture has expired and is no longer available.
Lecture Overview
MAP, CO, SV, HR, BP... what do all these acronyms stand for and how do they relate to each other? Join Kerrie Davies for this animated and lively talk on the anatomy and physiology of the heart and how to understand the different aspects involved in assessing cardiac function.
Educators
Kerrie Davies
Kerrie Davies has extensive nursing experience within the critical care arena, including 24 years in education. She has been a clinical educator of intensive care, coronary care and emergency care as well as working as a Graduate Coordinator and Education Manager. Kerrie has a Critical Care certificate, a Graduate Diploma in Education, a Certificate IV in Workplace Training, a Certificate IV in Advanced Cardiac Technology and a Certificate in Diabetes Education. She has a passion for cardiology and teaching ECG interpretation. She currently works in the Emergency Department of Maroondah Hospital as Clinical Nurse Educator.
Related Learning Hubs