Psycho-Gastroenterology: A Holistic Approach to Bowel Disease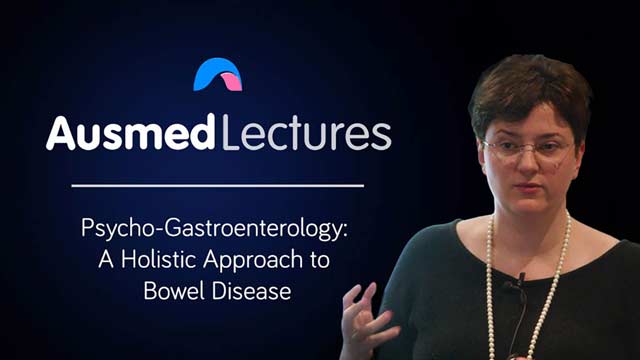 Sorry, this lecture has expired and is no longer available.
Lecture Overview
This session investigates the link between the gut and the brain. Better understand how stress can affect your gut and the relationship between anxiety, depression and gastrointestinal conditions like IBS and IBD.
Educators
Antonina Mikocka-Walus
Antonina Mikocka-Walus is Associate Professor in the School of Psychology, Deakin University. Antonina is an active researcher, with over 100 research publications, largely on the brain-gut links, psychotherapy and antidepressant treatment in chronic gastrointestinal conditions. Antonina's research has received funding from such organisations as the Wellcome Trust, Crohn's and Colitis Foundation of America, and Crohn's & Colitis Australia. Her research has informed the national and international guidelines on treatment of inflammatory bowel disease and has been translated into practice in Australia.
Related Learning Hubs
Reviews