Party Drugs: Understanding the Mindset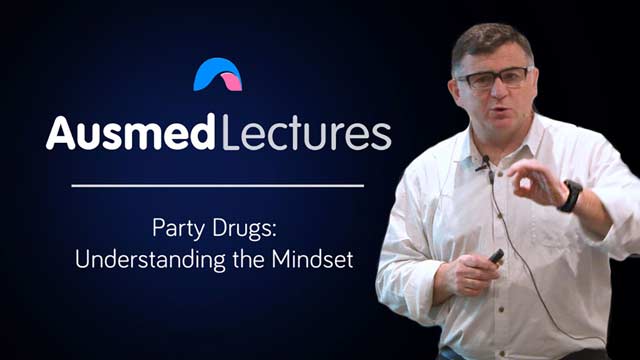 You will need to subscribe to Ausmed Education to have access to ALL of our extensive, quality online content.
Lecture Overview
Party drugs continue to grow in popularity in Australia as many more people appear to be engaging in recreational drug taking activities. This introductory session offers background on this phenomenon and helps you, as a healthcare professional, to get into the mindset of someone taking recreational party drugs, so to better provide the right care.
Educators
John Fitzgerald
John Fitzgerald is an expert in Alcohol and Drug Policy. He is an associate professor at the University of Melbourne. He was previously acting CEO of VicHealth and a board director at Victoria's Northern Hospital. He has a PhD in pharmacology (on the drug ecstasy) and a second PhD in English on the discourse and language used to understand psychoactive substances. His research ranges across the policing of illicit drugs, the lived experience and cultural significance of psychoactive substance use, ranging across hallucinogenics, to stimulants, injectable opiates and alcohol. He is currently completing a book on drugs and pain.
Related Learning Hubs
Reviews