Metabolic Meltdown? Diabetic Ketoacidosis in Adults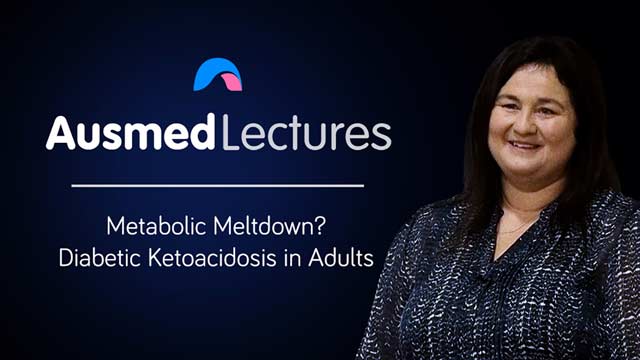 Sorry, this lecture has expired and is no longer available.
Lecture Overview
Often the focus of diabetes management can centre on preventing long-term complications. However, the prevalence of diabetes means that enrolled nurses who work in acute care settings, such as emergency departments, will also encounter people with acute metabolic complications of diabetes. Diabetic ketoacidosis (DKA) is one such example. This session looks the clinical management of DKA and serves as a guide to practice for enrolled nurses.
Educators
Peta Tauchmann
Peta Tauchmann has worked as a diabetes educator since 1998. In 2003, she established a private practice in diabetes education in Brisbane and, in 2015, she was endorsed as a Nurse Practitioner. Professionally, she enjoys a range of activities, working in her own community-based clinics and contributing to local and national projects designed to improve the care of people with diabetes. She enjoys working in an area of health care that is meaningful, constantly changing, and intellectually stimulating.
Related Learning Hubs
Reviews