Irritable Babies - How Much Crying is Normal?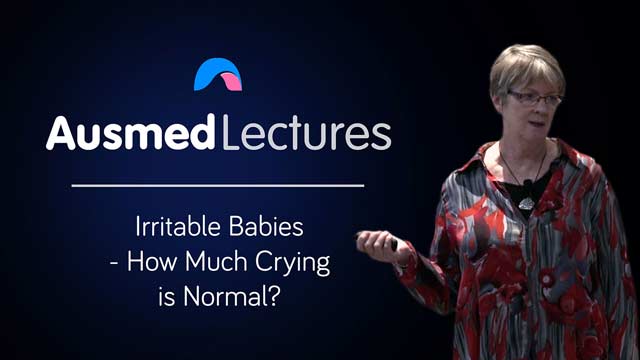 Sorry, this lecture has expired and is no longer available.
Lecture Overview
Babies cry... everyone knows that they cry. But, why do babies cry? And is there a way to decipher what the crying means? In this fascinating talk, join Michele Meehan, resident 'baby-whisperer', to uncover the mystery of infant crying.
Educators
Michele Meehan
Michele Meehan is a Maternal and Child Health Nurse currently working in her private practice, 'Parenting Matters', and lecturing on child health topics. Prior to this, she worked for 30years at the Royal Children's Hospital, Melbourne, as a Clinical Nurse Consultant. Michele holds a Master's Degree in Health Science - Parent and Infant Mental Health, and wrote her minor thesis on the topic of 'Infant food refusal'. Her qualifications also include midwifery, community health nursing, health education and counselling and psychotherapy.
Related Learning Hubs
Reviews