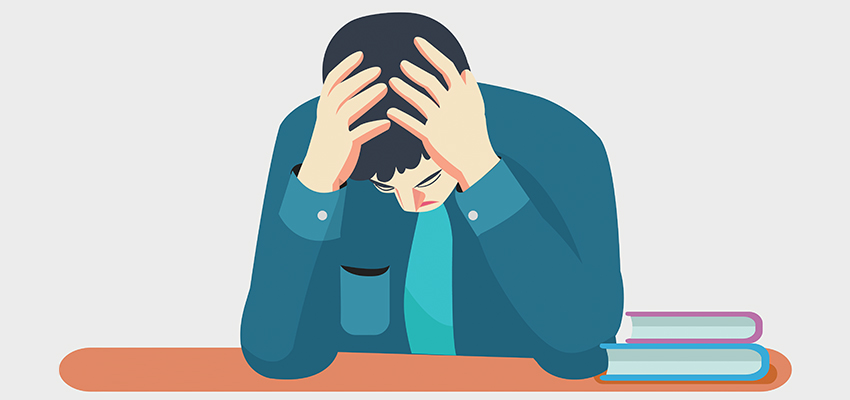 Types of Headaches and Why They Should Never Be Underestimated
Zoe Hughes

Published:

12 Dec 2017
We all suffer from headaches now and then.
For some, it's a persistent and costly health condition, not only in terms of healthcare but in quality of life too.
Although we don't have exact figures on how many people are suffering from headaches, we do know that migraine is the 6th most disabling illness in the world with 90% of sufferers unable to work or function normally during an attack.
We do need to distinguish between a headache, and a migraine though.
A headache can come in a variety of forms causing anything from mild pain to chronic incapacity.
Types of Headaches
There are around seven key 'types' of headache, which are:
Normal headaches – usually a reaction to something such as ice cream, dehydration, exercise, etc
Recurring headaches – these are the ones we commonly refer to and include tension-type, migraine and cluster headaches
Nerve headaches – caused by the compression or irritation of the nerves supplying the head, face or neck, such as TMJ, sinusitis, eye pain, etc
Head injury
Muscle-contraction
Medication
Serious causes such as meningitis, encephalitis, brain tumour, etc.
As you can see, there are a variety of headaches with many underlying causes.
Causes of Headaches
Established thinking is that headaches are caused by genetic factors that impact on the chemical transmitters in our brain and how they pass messages from one nerve cell to another. Essentially, some people are more prone to getting headaches or less able to tolerate their effects.
Ongoing research has shed some light on causes of headache that are less well known but could go a long way into reducing the suffering of many.
Vitamin deficiency has been highlighted as a potential trigger for chronic headache and migraine
Hagler et al. (2016) at Cincinnati Children's Headache Center conducted a study among patients that found a high percentage of children, teens and young adults suffering from migraines had mild deficiencies in vitamin D, riboflavin and coenzyme Q10.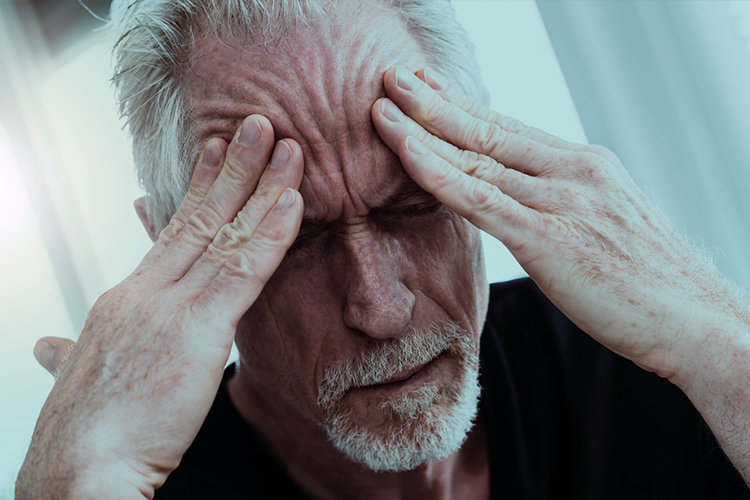 This research has been backed up Virtanen et al. (2017) who found that 68% of their research sample experiencing chronic headache had serum vitamin D level below 50 nmol/l, i.e. they were deficient.
Interestingly, Hagler et al. found that boys and men were more likely to be vitamin D deficient and suffering from headaches (supported by Virtanen et al., although that study looked solely at men), whereas girls and women were more likely to have reduced coenzyme Q10 levels.
With results like these, it's certainly worth investigating vitamin deficiencies in patients presenting with chronic headache and the positive impact dietary changes and vitamin supplementation may have for them.
Like so many illnesses today, weight is a trigger for headaches
A study in 2013 (Peterlin et al.) found that patients with a high BMI indicating overweight or obese were 81% more likely to have episodic migraines than people with a lower BMI. Their study also found that as the BMI increased, so did the chance of migraine.
However, Peterlin and his research team went on to carry out a meta-analysis of 12 studies with a combined total of 288,981 participants and found that obese patients were 27% more likely to have migraine compared to a normal BMI but, perhaps more strikingly that there was also a 13% incidence risk for people underweight.
It's not clear why or how body composition affects migraine, but adipose tissue does secrete molecules that could play a role in triggering headaches. Although physical factors and causes of weight-loss, or gain, could play a part – exercise, medication and depression, for example.
Exploring emotions could be key in identifying the cause of migraine
A recent study by Wiley found that patients suffering from anxiety or depression were more likely to experience frequent migraines. Although this was a small sample size of 588, a similar study by Fuller-Thomson et al. (2017) also established a link, with generalised anxiety disorder being more common amongst adults with migraines (6% vs. 2%).
What isn't clear is whether the emotions caused by anxiety and depression are causing the migraines, or whether the headaches are impacting on quality of life to such a degree that it's causing emotional distress.
The biochemical response to stress certainly causes several known headache triggers, such as:
Adrenalin release
Increased blood pressure
Insomnia
Hormonal changes
Regardless of the chicken-or-egg situation, there is a clear association that we cannot ignore as medical professionals.
Headache Treatment
With such a varying range of headache causes – how can we effectively treat them?
Typically, migraines are treated with medication – often a Triptan in conjunction with an NSAID.
Triptans are selective serotonin receptor agonists – they stimulate the serotonin in the brain to reduce inflammation and constrict blood vessels to stop the headache.
However, there is research into non-medication based forms of treatment that might prove better for patients, and more cost-effective.
Cognitive behavioural Therapy seems to be increasingly used to treat a variety of illness types and disorders, but can it really work for chronic headache?
Using CBT for treating headaches aims to reduce the causes and triggers rather than the symptoms, i.e. the actual migraine. Stress is a primary cause that can lead to behavioural patterns that trigger headaches – alcohol, self-medicating, etc.
CBT aims to help patients identify the cycle of thinking and behaviour that is triggering the migraine, and find ways to consciously change their attitude, or find alternative coping mechanisms.
Unfortunately, many patients struggle to engage with CBT for headaches as they cannot understand the point of psychological treatment for a physical symptom. Explaining the cycle of behaviour, triggers and how it all ties together in the thinking patterns of an individual can prevent this misconception.
One area of treatment for headaches that is attracting large interest is medicinal cannabis.
Whilst using medicinal cannabis or cannabis oil is controversial, a study by Rhyne et al. (2016) has found that migraine frequency decreases with its use. More studies need to be conducted considering this cause-and-effect relationship and the side effects of medicinal cannabis but it's certainly an area of study that's worth keeping an eye on.
Whilst it is unlikely we'll find a cure for headaches soon, as nurses we can continue to advise our long-suffering patients on how to manage their migraines better through improving their diet and lifestyle, recognising patterns and triggers, introducing complementary therapies and keeping an eye on research that may promise that much sought for relief.
[show_more more="Show References" less="Hide References" align="center" color="#808080″]
References
[/show_more]
---
Authors
Zoe Hughes
Zoe is a copywriter and blogger from the UK. Once working as an Operating Department Practitioner in a busy Orthopaedic theatre suite specialising in regional anaesthetic techniques, she now writes for the health industry due to disability. Using the education and skills learned as a nurse, along with the experience of being disabled – Zoe is passionate about helping health professionals communicate better with their patients via social media, blogs and websites. In her spare time, Zoe is a governor at her local primary school, and is writing a play about invisible illness.