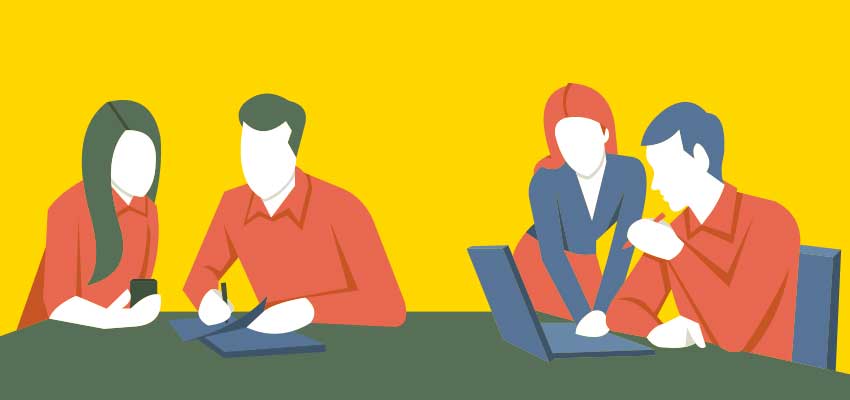 Position Statement – Interprofessional Continuing Education
Ausmed Education Pty Ltd has been a provider of continuing professional development for health professionals for over 30 years. Our core principle is that education is the means to continual improvement in the healthcare of the community.
While the aim of Ausmed Education has been to meet the continuing professional development (CPD) needs of nurses and midwives throughout their working lives, it recognises that interprofessional collaborative practice is more than ever essential to the effective function of healthcare and outcomes for the community.
The Importance of Interprofessional Collaborative Practice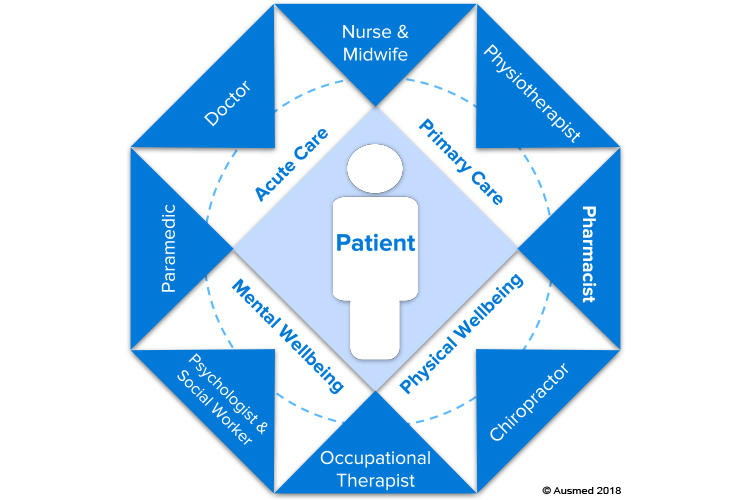 The increasing diversity of the population, the challenges of caring for the increasing numbers of people with complex chronic and social illnesses, reduced contact with healthcare professionals, and the mounting costs of healthcare are important factors in the provision of healthcare today and into the future.
Evidence is mounting that interprofessional practice models are effective in improving patient outcomes, increasing patient and provider satisfaction, and decreasing health care costs across practice settings. However, there are still multiple barriers to the acceptance of and development of interprofessional collaboration.
The World Health Organisation (WHO) (2010) identifies interprofessional education as involving two or more professions learning about, from and with each other in order to effectively collaborate and improve health outcomes. It further states that one aspect of a collaborative practice-ready health worker is someone who has learned how to work in an interprofessional team.
While the interprofessional collaboration is being shaped in some of the undergraduate education arena and through simulation programs, there is more than can be achieved through alternative continuing professional development opportunities.
Ausmed Education's Position
Ausmed Education supports the position that:
Continuing professional development is a lifelong process, essential to the delivery of safe and effective healthcare by all healthcare professionals in practice settings.
Interprofessional continuing education in healthcare is a means for improving interprofessional collaborative practice and can positively improve and ensure more effective care experiences for the community. Therefore, Ausmed Education will provide, where possible, evidence-based and relevant interprofessional continuing education programs within a standards framework that:
are properly planned, implemented and evaluated;
provide substantive and accessible professional learning experiences; and
foster interprofessional collaboration
"The purpose of this practical seminar is to provide a forum for health professionals to learn new skills and knowledge to enhance their involvement in interprofessional teams which will ultimately lead to better, risk-averse, evidenced patient care."
Author
Cynthea Wellings Visit
Cynthea Wellings was educated as a registered nurse at the Royal London Hospital, England. Cynthea Wellings migrated to Australia in 1981. Her extensive nursing experience, both in England and Australia, involved working in community and general hospital settings, as well as a short period in mental health nursing. Her passion, however, was always trauma nursing. After completing postgraduate qualifications in gerontology nursing, Cynthea focused her attention on continence promotion becoming a founding member of the Continence Foundation of Australia, and co-authoring a bestselling book about urinary incontinence. Now, as CEO of Ausmed Education Pty Ltd, Cynthea works with a large range of nurses and other professionals to develop high quality continuing professional development activities. In 2014, Cynthea was recognised as one of Australia's '100 Women of Influence'.