Sorry, this resource has expired and is no longer available.
This article has been archived and is no longer being actively maintained for accuracy.
The responsibility of prescribing medications should not be taken lightly. Each practitioner with prescribing rights must be aware of their clinical and legal responsibilities and understand that these extend to not only themselves, but their patients and the governing legal body.
When practitioners fail to meet this responsibility they may find their practice scrutinised in judicial forums such as courts and disciplinary tribunals. This was the case for Dr Ferdinand Saldevar, a medical practitioner found guilty of professional misconduct following a disciplinary tribunal hearing into his overprescribing Schedule 8 (controlled) drugs to patients (HCCC v Saldevar [2015] NSWCATOD 96).
HCCC Vs. Saldevar
Dr Saldevar came to the attention of authorities following a report by a NSW police officer to the Pharmaceuticals Service Unit in NSW regarding the large number of fentanyl patches he was prescribing. A subsequent investigation discovered that over a two year period he had provided more than two thousand prescriptions for drugs of dependence, with five hundred and eighty nine of these dispensed to twenty nine patients who at the time were, or had been, on an opioid treatment program. In one extreme case a patient was supplied with twenty five 1000mg fentanyl patches in just eight days (Hoffman T 2015). Furthermore, the medical officer did not have authority under the Poisons and Therapeutic Goods Act to prescribe for this group of patients.
Saldevar admitted the conduct and immediately relinquished all rights to prescribe S8 medications. In evidence he stated that he treated approximately forty patients a day and had inherited the patients, whose details were within the complaint, having little knowledge of how to deal with patients with chronic pain, those who were drug dependent nor the legal requirements for prescribing these drugs. Furthermore, Saldevar was unaware that fentanyl could be extracted from the patches and injected and that there was a strong market for these patches amongst drug users.
Investigation
An investigation into Saldevar's clinical practice also revealed a poor standard of record keeping, well below what would be expected of a General Practitioner. Case note omissions included:
limited examination findings,
poor medical history and
a lack of provisional diagnosis.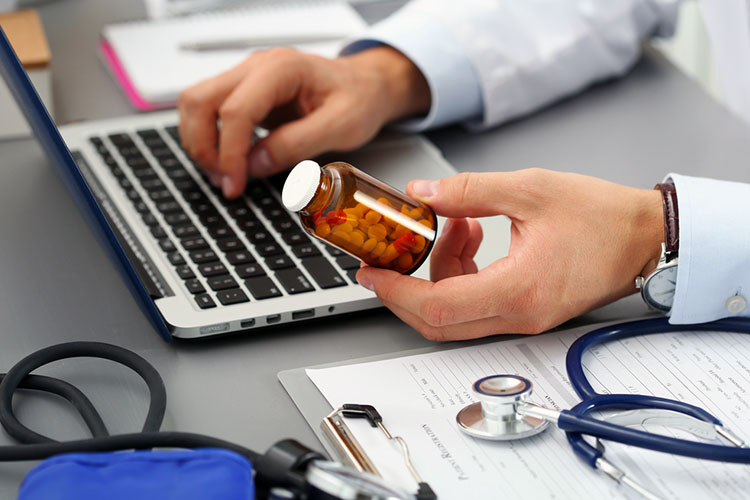 The Outcome
Saldevar was unable to explain why he prescribed such excessive doses of S8 drugs to these clients, other than his lack of knowledge, being 'soft hearted' and finding it difficult to deal with this group of patients. However, the tribunal rejected this claim after hearing evidence that Saldevar had been exposed to information concerning the clinical practice and legal requirements of prescribing narcotics and managing drug dependent patients just three years earlier. Thus the tribunal concluded that the practitioner had knowingly prescribed fentanyl patches in such amounts that would have led to an overdose and could have been sourced for the illegal drug trade. Dr Saldevar received a reprimand and had a number of conditions placed on his registration, including engaging a mentor, working under supervision and having his practice regularly audited.
What We Can Learn
This case serves as a reminder to all practitioners that apart from our general duty of care to patients there are other legal obligations that we must be mindful of, such as legislative requirements governing particular practices like medication management.
[show_more more="Show References" less="Hide References" align="center" color="#808080″]
HCCC v Saldevar [2015] NSWCATOD 96
Hoffman T. 2015 GP wrote patient 25 fentanyl scripts in three weeks. The Australian Doctor. 22nd September 2015.
[/show_more]