COVID-19 continues to hold the global community in its insidious talons, and from the current projections, this pandemic is far from over and is likely to become much worse and more widespread.
As the largest portion of the global healthcare workforce, nurses are the backbone of this interconnected system, and we must consider ourselves indispensable in this ongoing fight to reclaim public health.
If nurses are needed in every nook and cranny of the patient care delivery system - including, but not limited to clinical practice, informatics, telehealth, research, nursing journalism and countless other capacities - we simultaneously have the opportunity to continue to shape our careers and make choices that support our desired professional trajectory even as we constantly pivot within the chaos of a frightening global pandemic.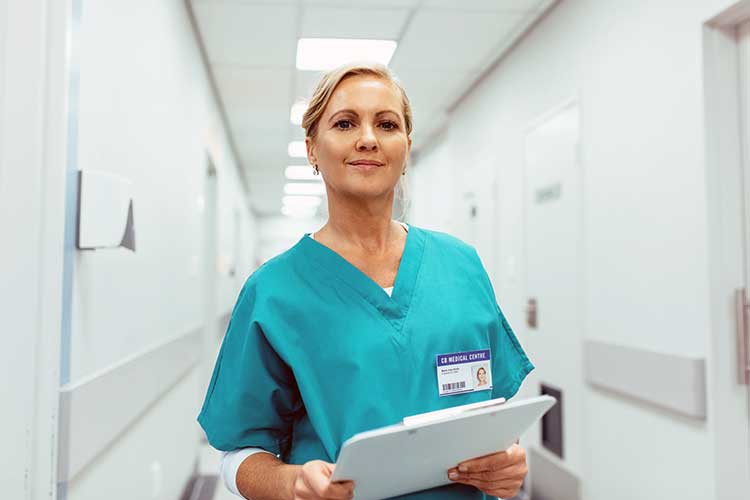 The Clear-Eyed Truth
In the context of COVID-19, nurses will continue to be in high demand. While we don't want to feel that we're cynically using the pandemic as a career opportunity, we also must remember that we have bills to pay, children to clothe and feed and our own personal needs that a well-paying job in healthcare can readily support.
We all obviously must make a living, and even though so many in hospitality, travel, food service and other industries are sadly out of work for an unknown period of time, we can't waste energy feeling guilty that we have a highly marketable career in the midst of utter global chaos; that would be counterproductive and foolish.
While we certainly aren't in the position to return to school and pursue a higher degree when so many schools are shut down for the foreseeable future, we can consider leveraging our skills and experience in order to position ourselves for work that we find satisfying and useful to ourselves and others.
There's nothing wrong with wanting to do work that feeds our heart, mind, and soul, so we can seize the chance to examine our needs - and the needs of the world around us - and ascertain how to fulfil both.
This unprecedented time is giving us pause to consider just how crucial nurses truly are. After all, this is indeed The Year of the Nurse and Midwife as declared by the World Health Organization in recognition of the 200th anniversary of Florence Nightingale's birth.
When listening to the media speak of nurses during this stunningly bizarre time in human history, one can overhear pundits and others stating that this pandemic cannot be won without a global army of nurses doing the work that needs to be done; they see it, we know it, and it's the clear-eyed truth about who we truly are.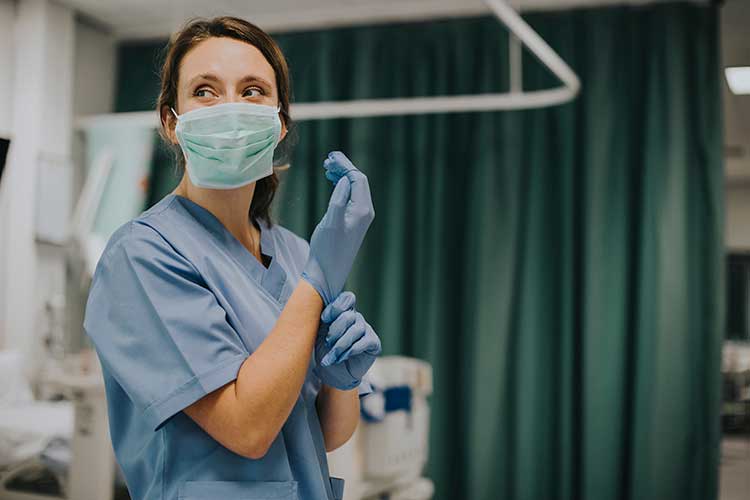 Opportunities and Choices
For nurses who want to seek out new opportunities, this is not necessarily an inopportune time to do so.
Once nursing schools can begin teaching again, it may very well be realized that our nursing education system needs more high-quality lecturers and clinical instructors. In order to churn out skilled and knowledgeable nurses, we will need to increase pay and attract the cream of the crop to mould our nursing students into the nurses that the 21st century demands and our fellow citizens deserve.
Furthermore, with the obvious need to provide more telehealth support to far-flung communities - especially when face-to-face contact with patients is neither advisable nor safe - telenursing positions may become even more valuable, as will positions in nursing informatics, nursing research, nursing leadership and public health.
Some epidemiologists and public health officials feel that COVID-19 may be our call that the world is forever changed. HIV, SARS, MERS, H1N1 and other epidemics and pandemics have prepared the groundwork for this moment, and if we expect novel organisms to be the new normal throughout the decades to come, nurses will be at the forefront of that fight.
Nurses, now is our time to truly prove ourselves, show that The Year of the Nurse and Midwife is our moment and step into our power as healthcare leaders and innovators who can use our skills to benefit the world while building long-lasting careers that touch the lives of millions. Are you ready?