Read: Nurse Lead Education: Combining Spirituality & Prostate Health: Part Two
The first two instalments of this series described the enormity of power that nurses have to educate and support men and their loved ones who may be resistant or unable to engage in men's health screenings.
The out-of-the-box strategies that nurses can implement have arisen from the need to look beyond traditional healthcare, which became largely unavailable during the COVID-19 pandemic.
Local faith-based communities provide an ideal setting where nurses can use their knowledge, skills, and 'insider' power to inform, educate and support those seeking care regarding men's health needs.
In this instalment, we will examine evaluation strategies for this unique initiative and the application of this model for future nurse-led programs that will support, inspire and give hope to those who are unwilling or unable to cross the thresholds of our healthcare settings.
Education Beyond-Traditional Walls
The role and practice responsibilities of nurses have changed dramatically during the COVID-19 pandemic.
In particular, the onset of vaccination and the rollout of vaccines has evidenced that having information and resources is not enough to address the needs of vulnerable populations. A study by Georgia State University (2021) found that misinformation has been a significant barrier to the COVID-19 vaccine rollout, particularly among rural people-of-colour populations. Furthermore, the study raised concerns that vaccine hesitancy among rural healthcare workers may 'further hamper trust-building with the broader community'.
Nurse educators must, therefore, incorporate educational strategies that will strengthen trust in order to encourage community members to prioritise their healthcare needs in preparation for the future.
We must bring these resources to individuals who are unable or unwilling to seek information in traditional settings.
The question is, how do we best provide these services amidst this culture of reluctance?
According to the Australian Institute of Health and Welfare (2015), vulnerable populations, particularly those who are ageing, are living longer but with an abundance of chronic disease, and thus, place greater demands on health resources and prompt the need for a change in the delivery of care and education. These factors require a change in the implementation and evaluation of nurse-led education.
In the context of the faith-based men's health educational program we explored in parts one and two of this article series, let's discuss how a new initiative could be evaluated.
Post-Program Survey/Questionnaire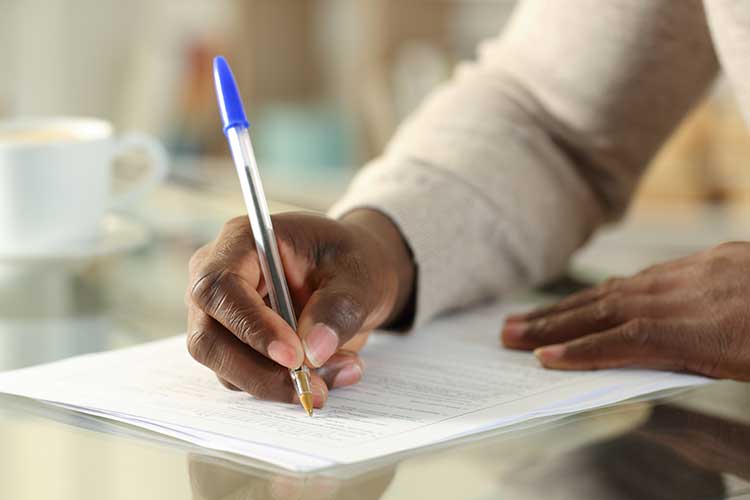 The first step of the evaluation process should begin with an evaluation of knowledge acquisition.
Feedback from the participants and discussion leaders will be important in order to make any required modifications to time, topics or the resources given to the participants.
All program participants should be asked to complete a brief program evaluation in order to provide immediate feedback. These evaluations should be voluntary and anonymous in order to reinforce the trust of the community. Participants should be informed that they can ask for assistance from a nurse or a family member to complete the survey if they wish and that the purpose of the survey is for the nurse to gain insight into changes in the program design and to address any unanswered questions.
For example, the following is a list of suggested questions that could be included on a one-page post-program survey:
What is the recommended age for men to begin annual prostate exams? (Select all that apply)

50 years
40 years
45 years
Talk with your doctor who will base screening on family history and your ethnic background

What are the screening tests that you should expect when you schedule a prostate screening? (Select all that apply)

Digital Rectal Exam (DRE)
Prostate Stimulating Antigen (PSA) blood test
X-ray
There are no special tests.

What did you like most about the program? (Please explain)
What did you like least about the program? (Please explain)
Are there other health topics that you would like to see presented? (Please explain)
The questions above are examples of simple factual information that the nurse educator can provide during the educational program. Utilising a post-program survey will allow the nurse to assess the knowledge of the participants immediately following the program and should provide assurance to the nurse that learning has occurred.
If the post-program evaluation results do not demonstrate learning, this information will provide the nurse with an opportunity to make programmatic changes. For example, engaging interpreters for a diverse population or using visual cues such as posters or brochures to reinforce information may enhance learning and understanding.
Nurse-Led Debriefing Session
Nurse-led debriefing is an additional strategy that will allow the nurse to analyse the impact of the educational program.
The nurse is encouraged to recruit a core group of 5 to 10 participants who would be willing to share their thoughts about the educational program during a post-program 'social'. This event may take the form of a brunch or luncheon that can be scheduled within four to six weeks following the program. Participants should be encouraged to bring an appetizer or dessert to share with the group as a means of strengthening their social network. The short-term delay of this event will allow the nurse to ascertain if any of the participants have made appointments with their primary care physician or urologist to discuss men's health screenings, or discussed their concerns with family members.
During the event, the nurse is encouraged to ask the following questions:
What was your understanding of men's health needs prior to attending the educational program?
Did that understanding change following the program? Did you feel less informed, more informed or was there no change in your level of understanding regarding men's health? Please explain.
Are you or a family member currently experiencing symptoms of a men's health concern? If yes, please explain.
Are you within travelling distance to access men's health care? Would you be willing to volunteer to bring another parishioner to a men's health appointment if they are unable to self-transport?
Would you like to see more nurse-led education programs held within your parish? What topic(s) would interest you (women's health, smoking cessation, weight loss, heart disease)?
Is there anything else you would like us to know about your participation in the program?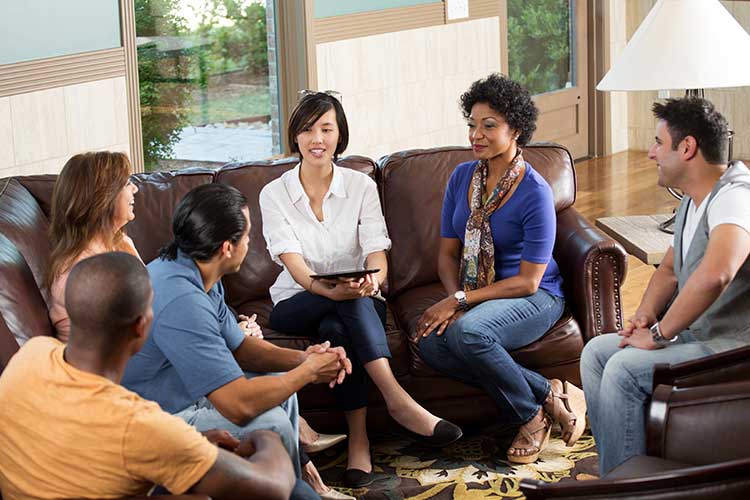 Interpreting the Data
Once the nurse educator collects the information from the surveys and debriefing sessions, the next step in the evaluation process is to interpret the data. The nurse should look for common themes or trends in the responses of the participants, along with evidence that learning and, ideally, behaviour has changed.
For instance, consider the following response: "The best part of the program was that I learned important information. Initially, the only reason why I attended was that my wife made me come, but after the program, I made an appointment with my doctor and had my first prostate tests, and all is well!"
This type of feedback is inspiring, particularly if the attendance at the program may not have been as high as the nurse had hoped. In fact, this feedback might indicate that the program content was well-received, but that the low attendance could be corrected with a change in the time or day of the event.
Once the data has been interpreted and the needs of the participants have been met, it is vitally important for the nurse to report the findings from this initiative to leaders within local healthcare settings. The nurse may find additional opportunities to collaborate with other nurses, primary care physicians and urologists on follow-up programs, along with funding to support future initiatives. Also, nurses within and beyond the region may be interested in replicating this program model within other faith-based communities.
Summary
The purpose of this three-part series is to remind us of the power and influence that nurse educators have to inspire individuals with knowledge regarding the need for regular men's health screenings.
Although health screenings were interrupted as an unintended consequence of the global pandemic, nurses should be reminded that our ability to provide care and information can be realised within and beyond the walls of our healthcare settings. Opening the doors to faith-based education provides nurse educators with endless opportunities to practice the art and science of nursing.
References
Ashbee, D 2017, 'A Retrospective Study Evaluating Episode Trends of a Community Paediatric Nurse-Led Acute Hospital Admission Avoidance Service From 2013-14 With Data From 2015-16', Archives of Disease in Childhood, vol. 102, https://adc.bmj.com/content/102/Suppl_1/A25.2
Australian Institute of Health and Welfare 2015, Australia's Welfare 2015, AIHW, https://www.aihw.gov.au/getmedia/692fd1d4-0e81-41da-82af-be623a4e00ae/18960-aw15.pdf.aspx?inline=true
Georgia Health Policy Center 2021, COVID-19 Vaccine Rollout in Rural Communities: Challenges, Innovations, and Unmet Needs, Georgia Health Policy Center, https://ghpc.gsu.edu/download/covid-19-vaccine-rollout-in-rural-communities-challenges-innovations-and-unmet-needs/