Antenatal education forms a vital part of antenatal care and has the potential to improve the birthing experience for both the woman and her partner.
Yet with many face-to-face hospital services in decline, is it time to ditch traditional antenatal education and implement a more dynamic form of parent-focused education (Gavin-Jones 2016)?
As research is beginning to suggest, many women are seeking far more than the traditional approach of a birth and parenting program attended in the final weeks of pregnancy (Svensson, Barclay and Cooke 2008). For some, the solution can be found by moving to the greater flexibility of interactive online education, but for others, nothing less than a complete overhaul of what is taught and how it's taught is needed.
Keeping Antenatal Education Relevant
The aim of antenatal education has always been to prepare expectant parents to deal with pregnancy, childbirth and parenthood, with specific emphasis on topics such as pain relief and breastfeeding. Yet a recent Cochrane review concluded that the effect of antenatal education on childbirth, or parenthood, or both, still remains largely unknown (Brixval et al. 2014).
Some general themes do emerge from the research, however, even though many of the available research papers are now quite dated (Fabian, Radestad and Waldenstrom 2005). For example:
Most first-time mothers believed that antenatal education helped prepare them for childbirth.
Fewer mothers considered these classes helpful as preparation for early parenthood.
Antenatal classes were associated with a higher rate of epidural analgesia as women became more aware of the range of pain relief options available.
Attending classes encouraged contact with other new parents after giving birth.
The higher the number of classes attended, the more useful they were considered to be.
Mothers who were young, single and with low levels of education were less likely to find classes helpful.
(Fabian, Radestad and Waldenstrom 2005)
Many studies into antenatal education suffered from weak research design such as poor descriptions of the interventions offered, or lack of detailed information about class sizes and specific content.
Fabian, Radestad and Waldenstrom (2005) suggest that it's difficult to assess parents' opinions about the value of hospital-based classes when they have often been exposed to so many other sources of information.
Ahldén et al. (2012) also observed that both expectant parents were keen to focus more on preparation for parenthood and infant care skills rather than on the birth itself. Lack of time spent on postnatal topics and adjusting to life with a new baby seemed to be a recurring concern, with some studies suggesting that a parent-infant support program would be more helpful for adjustment to parenthood than traditional childbirth education classes (Fabian, Radestad and Waldenstrom 2005).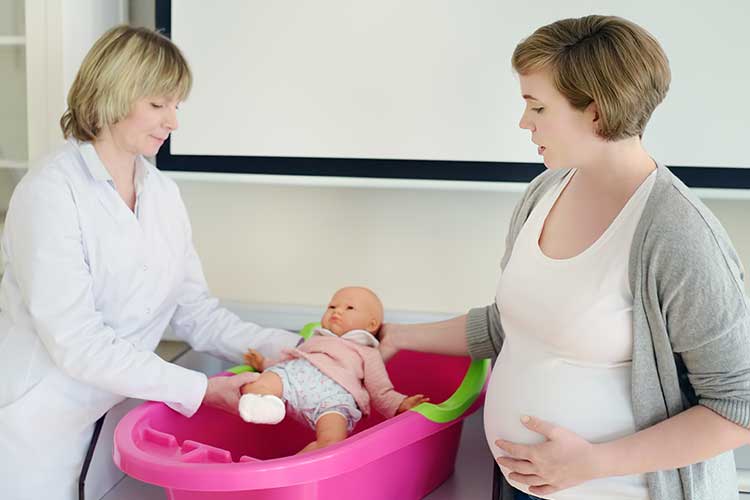 Flexible Learning
One notable study exploring the most popular format for antenatal education recommended a range of strategies to be provided during the childbearing year, comparable to the presentation of a menu in a restaurant (Svensson, Barclay and Cooke 2008). This was based on three clear styles of program, each with essential components:
Hearing details and asking questions: Similar to the delivery of lectures by experts; providing information to a large number of participants in a short time.
Learning and discussing: Similar to small-group work with the primary focus placed on the exploration of parenting issues, as well as problem-solving and skill development.
Sharing and supporting each other: Similar to peer support and social groups, where participants examine their expectations, discuss what is normal and develop peer support networks.
(Svensson, Barclay and Cooke 2008)
As self-responsibility for health takes on greater importance, the principles of adult learning become more important in antenatal care. Information transfer alone is no longer seen as sufficient, and according to Svensson, Barclay and Cooke (2008), a more flexible learning style should be embraced to allow parents to learn new skills and behaviours with maximum ease and effectiveness.
In other words, antenatal educators need to become facilitators rather than teachers and adopt more of an outcomes-based approach. Critically, this shifts the emphasis from the educator to the student and helps parents become life-long learners who are skilled in problem-solving and adapting to challenging life situations.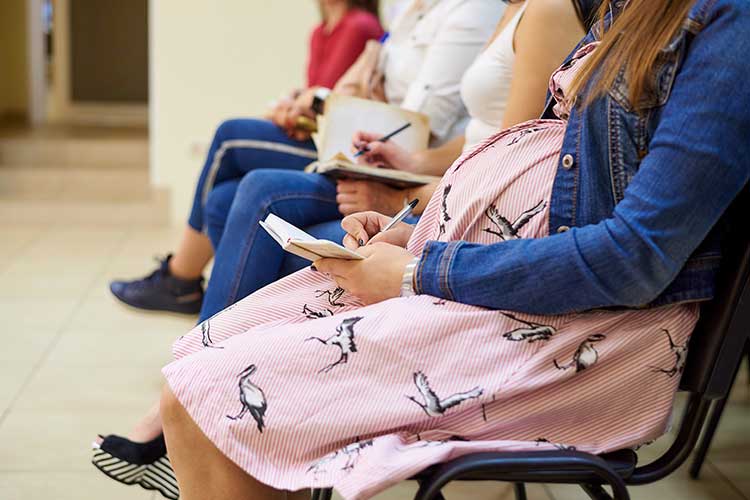 Creating a Menu of Learning Options
To complement the menu style of learning options, the method of learning used by parents is also considered important. This might include:
Time to catch up and focus;
Seeing and hearing the real experience;
Practising; and
Discovering.
(Svensson, Barclay and Cooke 2008)
In practice not every hospital would need to provide all of these options. Instead, it would be a collaboration between hospital and community organisations.
Taking Antenatal Education Online
Given the recent surge in online consultations and interactive apps, it's perhaps no surprise that many providers are now looking at how to take aspects of antenatal education online. For example, a recent research study into a web-based breastfeeding education program proved very successful and may help to improve rates of sustained breastfeeding (Abuidhail, Mrayan and Jaradat 2019).
Conversely, Brixval et al. (2014) suggest that current evidence points to the importance of interacting with fellow learners in a conducive learning environment in order to obtain new competencies. In particular, small class sizes can help create an environment that enables expecting parents to discuss their feelings and concerns openly. Yet there is still very little high-quality research to support this theory.
As Bergström, Kieler and Waldenström (2009) note, antenatal education remains sensitive to opinions and trends and still represents considerable costs, yet it is poorly evaluated. With very broad and general aims such as preparation for childbirth and parenthood, clear outcomes are difficult to measure and high-quality research is scarce.
Traditional antenatal education has not been associated with particular benefits during childbirth, so as Artieta-Pinedo et al. (2010) suggest, future research should focus on redesigning and assessing antenatal education in the light of the current needs of both parents whilst also embracing the trend towards online learning.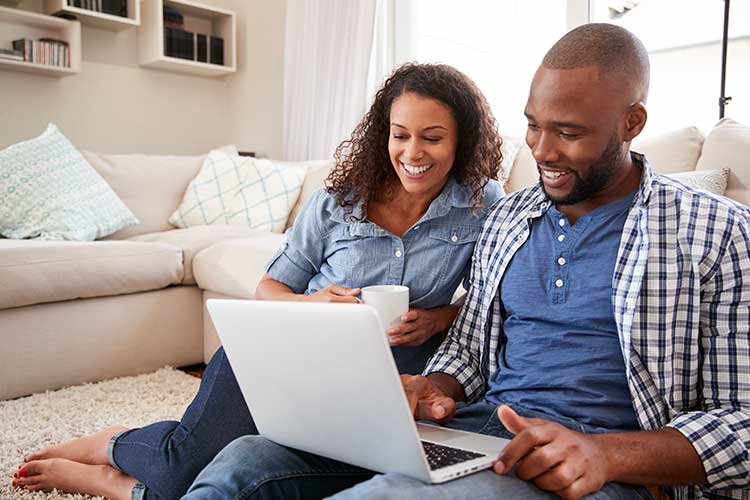 Conclusion
Perhaps in the years to come antenatal education will undergo further review of how it can be delivered to offer maximum benefit to new parents. Online classes and a menu of learning options are certainly a possibility. Beyond that, some would argue that classes should also be designed and driven more by parental feedback, rather than on tradition alone.
References