Many nurses have the habit of saying, "I'm
just
a nurse" in response to various questions about their work or career.
If there ever was a massive understatement, that would count as one of the biggest and most common I've heard from nurses. Nurses need to speak proudly about what they do, take ownership of their expertise, and make that expertise visible for others to see.
Own Your Expertise
Being able to take ownership of your nursing expertise is crucial, as is your ability to wax poetic about what you do, who you are, and what you bring to the table as a skilled nursing and healthcare professional.
Let's face it — if you can't talk about how amazing you are and why you're a true expert in your field, why would anyone else ever believe in the importance of nurses and who you are as a member of that noble profession?
Your expertise as a nurse didn't fall out of the sky, and you weren't born with it – in fact, you earned it with your own blood, sweat, and tears. That nursing knowledge is a form of professional wisdom and skill, and no nurse should ever feel the need to hide or downplay their own expertise.
The first task on the road to being a full-fledged professional is the ability to speak the truth about who you are and why you're amazing. We all bring something unique to the equation, and nurses are renowned for being humble to a fault.
There's nothing wrong with healthy doses of humility, but in the context of moving your nursing career forward, being clear and articulate about your nursing knowledge and skill is essential. How else will anyone know what you're capable of?
Make it Visible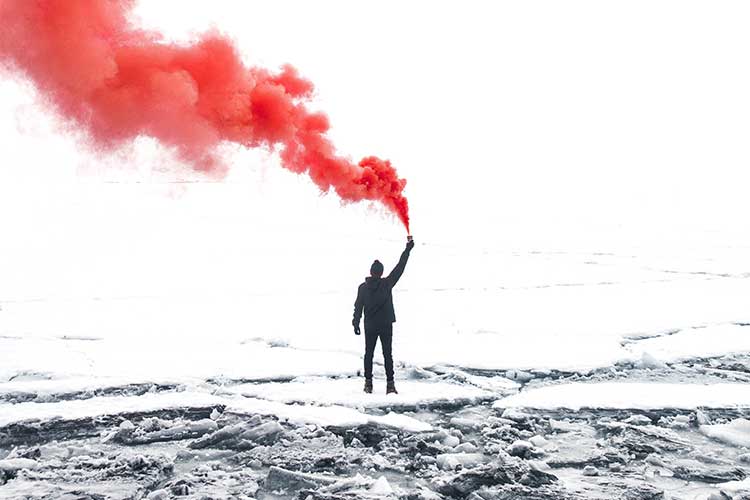 All too often, I see nurses' resumes, cover letters, and LinkedIn profiles that do not paint an accurate picture of who that nurse is and why she or he is special.
Generic language doesn't do the trick when you're crafting a career summary for LinkedIn or your resume. For example:
Career summary, version 1:
'Registered nurse with experience in critical care seeks position where skills and knowledge can be applied in the interest of optimal patient care.'
This summary is more of an objective – we know this nurse has critical care experience and is seeking a job, but not much more.
Career summary, version 2:
'Highly skilled and motivated nursing professional with three years of experience in high-acuity critical care unit and two years in the emergency department. Regularly serve as Charge Nurse, supervise nursing students, and provide mentorship for novice nurses. Received award for excellent patient care in both 2017 and 2018.
'Specific skill set includes, but is not limited to: central lines, PICC lines, catheter care, telemetry, lab interpretation, and care of patients with cardiac arrhythmias. Significant experience with end-stage renal disease, Type I diabetes, and sickle cell anaemia.
Emotionally intelligent clinician with excellent communication skills and a consistent desire to learn and grow as a nursing professional.'
Summary #2 adds much more meat to the bones and paints a picture of various forms of expertise, including both so-called 'hard' clinical skills and 'soft' skills, like communication.
This is a nurse who believes in themselves and is not afraid to tell it like it is, putting their expertise on display without mincing words.
How else would this nurse's resume stand out from the other resumes that a hiring manager or recruiter is reviewing?
Build Your Nursing Self-Esteem
If you're a nurse with any level of experience and knowledge, you're certainly not 'just' a nurse – you're so much more than that.
Your ability to articulate what makes you tick is crucial to seeking new positions, promotions, or other types of opportunities, including further education or scholarships.
Speaking proudly of your nursing skills is par for the course of your career in healthcare. If you can think it, you can write it down; if you can write it down, you can say it; and if you can say it out loud, you're halfway there.
Be clear about who you are, what you stand for, why you're a nurse, and what makes you special. If you can't see it, ask trusted colleagues for their feedback about who you are as a nursing professional.

Build your nursing esteem and use that increased self-esteem to elevate your personal brand. When others perceive you as believing in yourself and owning your own greatness, anything is indeed possible.