This article has been archived and is no longer being actively maintained for accuracy.
The internet—it goes without saying—is changing the way we educate ourselves. The way we share and access information has changed dramatically in the past decade. We no longer rely on localised knowledge for our education. We seek contemporary learning from leading global sources and authorities. Whether you're a Health Researcher in Sao Paolo, a Nurse in Sydney, or a Doctor in New York—the internet has democratised healthcare education for everyone.
The State of Play
Here at Ausmed, we've noticed this trend too. In February 2015 the international traffic to ausmed.com.au was 160% higher than the year before. What's more amazing is that these people came from 179 different countries. They came to Ausmed looking for healthcare education to improve their practice in their local healthcare facilities. Ultimately, incorporating Australian expertise and best-practice in the care being delivered to patients in thousands of cities across the world.
These social trends are significant, but so too are the implications for businesses operating online. If you're familiar with Ausmed's current website you may have noticed we dropped the .au at the end. Like many Australian industries, Ausmed is now competing with international websites and services domestically.
Our Vision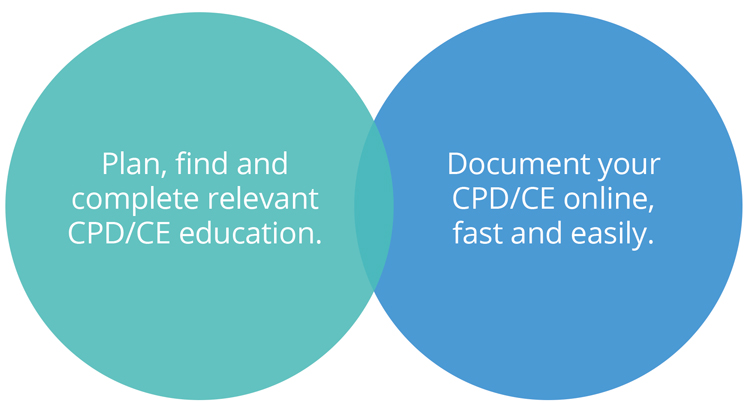 The components of CPD/CE documentation are simple, nurses and midwives need to do two things: learn and document that learning. Most online documentation tools help you achieve this goal but restrict you to a certain content provider (usually themselves). This means that you end up with documentation recorded in multiple places and formats. Eventually, things get so messy that it becomes easier to revert back to documenting CPD offline. Why convolute something that should be an easy and flexible process? This is exactly the kind of thing good technology can solve!
We believe we can make the CPD/CE documentation process a much simpler and satisfying task. We see a future where nurses and midwives use a single website that:
is free and easy to use
lets you document CPD/CE obtained from any content provider
doesn't require you to purchase in-house education to use it, and of course,
provides you with a comprehensive planning and reporting tool so you're always ready for an audit.
Our Progress
With our new global vision in mind we began working on the new ausmed.com website in March of 2015. Here's a peek at what we've achieved so far:
launched a health articles section on the new website
welcomed our first three writers: Lynda Lampert, Sally Moyle and Anne Leversha
began working on the preliminary designs for the initial web-application
started accepting preliminary registrations (sign up here if you haven't already), and
established up our software development foundations.
We're really excited about the next few months and encourage you to drop us a line if you have any suggestions, ideas or would just like a chat. Leave your thoughts in the comment section below.
That's all for now folks!
Will and the Ausmed team
P.S. Stay tuned for our April update!