This article has been archived and is no longer being actively maintained for accuracy.
Today we're acknowledging four amazing Australian nurses that have made substantial contributions to the nursing profession over the past few centuries. Their contributions span the spectrum of nursing including the military, clinical environments and nursing education. Enjoy!
---
Vivian Bullwinkel, AO MBE ARRC (1915 – 2000)
Sister Vivian Bullwinkel of the Australian Army Nursing Service was posted to hospital duty in Singapore during World War Two. In 1942, after the Japanese captured Singapore, Vivian Bullwinkel was among some 300 people evacuated from the city by boat.
On 14 February Japanese aircraft attacked and sunk the ill-fated ship Vyner Brooke off the coast of Sumatra, Indonesia. Bullwinkel survived the attack, along with 22 other nurses, eventually making it to shore two days later.
Explanations that the survivors were Army medical personnel were ignored. Instead, the Japanese soldiers ordered the nurses and one female civilian into the water where they were fired upon with machine guns. This has become known as the Bangka Island Massacre. Despite being wounded, Bullwinkel and a British soldier, Private Cecil Gordon Kinsley, survived. After floating ashore and hiding in the jungle they eventually surrendered to the Japanese, becoming prisoners of war (POWs). Private Kinsley died, whilst Vivian Bullwinkel was held as a POW in Sumatra until 1945.
Bullwinkel went on to testify before a War Crimes tribunal, later retiring from the Australian Army as a lieutenant colonel, but continuing to dedicate herself as a leader in nursing and a humanitarian.
---
Agnes 'Betty' Jeffrey, OAM (1908 – 2000)
Born in Hobart, Betty trained at The Alfred Hospital in Melbourne before joining the Australian Army Nursing Service in 1940. Posted to Singapore in 1941, Jeffrey was one of 300 aboard the Vyner Brooke. After floating on a raft, Jeffrey washed ashore several days after the Bangka Island massacre but was immediately captured by Japanese soldiers, also becoming a POW. Jeffrey later wrote White Coolies, a book based on a secret diary from her three and a half years as a POW in Sumatra, Indonesia.
Returning to Melbourne, after hospitalisation, along with Bullwinkel, Jeffrey travelled Victoria raising awareness and funds to establish a memorial to their colleagues who died in Sumatra. Eventually, the Nurses Memorial Centre was established on St Kilda Road, Melbourne, with Jeffrey appointed its first administrator.
---
Lucy Osburn (1836 – 1891)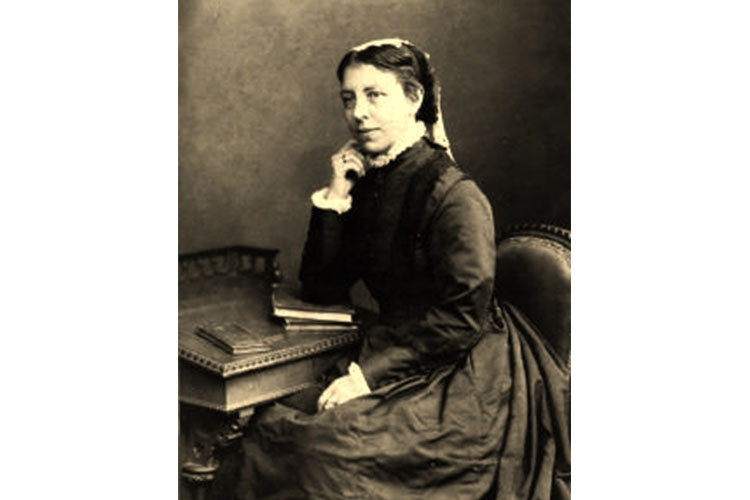 Although controversial at times, Lucy Osburn is considered to have played a critical role in establishing modern nursing (in Australia), and is described by many as the founder of nursing in Australia. Whilst Osburn was born in Leeds, Yorkshire, UK in 1836, she was the leader of one of the two teams of nurses sent to Australia in 1868 at the request of politician Henry Parkes, to found Nightingale Nursing.
As Lady Superintendent of the Sydney Infirmary and Dispensary (later Sydney Hospital), Osburn was known as an autocrat, dismissing male nurses, demanding strict obedience and often in conflict with colleagues. Despite this, Osburn is credited with being highly practical and campaigning to introduce nursing training in Australia.
---
Patricia 'Pat' Violet Slater (1918 – 1990)
Pat Slater is considered a modern leader in nurse education, playing a major role in progressing hospital-based training to tertiary-based education. After completing her own general and paediatric training at the Royal Children's and Alfred Hospitals, Melbourne, Slater served in Borneo with the Australian Army Nursing Service from 1943-47. Following this, Slater took up a teaching appointment and went on to travel and study extensively, completing a Diploma in Nurse Education and Master of Arts degree. Slater was a lecturer, then director at the College of Nursing Australia, introducing the first undergraduate college-based nursing course in Australia, ten years before this became mandatory.
Slater is credited with helping the profession's education standards evolve from traditional apprentice training to high-level education courses. Slater's contribution to the College of Nursing and the wider profession was celebrated when the street on which the Nurses Memorial Centre stands in Melbourne was renamed Slater Street in 1984.
---
[show_more more="Show References" less="Hide References" align="center" color="#808080″]
References
Godden, J 2006, Lucy Osburn, Encyclopedia of Australian Science, viewed 26 October 2016, http://www.eoas.info/biogs/P004670b.htm
Hamilton, H 2004, Patricia Violet Slater, Encyclopedia of Australian Science, viewed 26 October 2016, http://www.eoas.info/biogs/P004555b.htm
Hudson, S 2002, Betty Jeffrey, Encyclopedia of Australian Science, viewed 26 October 2016, http://www.eoas.info/biogs/P004118b.htm
Manley, R 2010, 'Angels of Mercy, Nurses on the Battlefield', in Wellings, C & Gendek, M (eds), Why the World Needs Nurses: An Anthropology of Perspectives, pp. 23-7, Ausmed Publications, Melbourne, VIC
[/show_more]