A study from Germany revealed Facebook makes its users feel envious of others and dissatisfied with themselves (Krasnova et al. 2013). Researchers surveyed people after they used the popular social networking platform, which now boasts over 1 billion users worldwide.
The study yielded some interesting results, with more than one-third of respondents reporting mostly negative feelings, such as frustration and envy, which arise while on Facebook and thus affect users' general life satisfaction after they engage with it.
Dr Hanna Krasnova, the project manager of the study, said:
'Although respondents were reluctant to admit feeling envious while on Facebook, they often presumed that envy can be the cause behind the frustration of "others" on this platform – a clear indication that envy is a salient phenomenon in the Facebook context. Indeed, access to copious positive news and the profiles of seemingly successful "friends" fosters social comparison that can readily provoke envy. By and large, online social networks allow users unprecedented access to information on relevant others – insights that would be much more difficult to obtain offline… Considering the fact that Facebook use is a worldwide phenomenon and envy is a universal feeling, a lot of people are subject to these painful consequences.'
The study revealed that those most susceptible were users who did not actively engage with the platform (updating their 'status' or communicating with 'friends'), but instead used it as a source of information, e.g. reading friends' posts, checking the news feed, or looking through photos etc.
The survey highlights the immense role of Facebook in users' emotional lives. They say envy can often lead to users exaggerating their Facebook profiles. This then incites envy among other users – an occurrence the researchers have dubbed 'envy spiral.'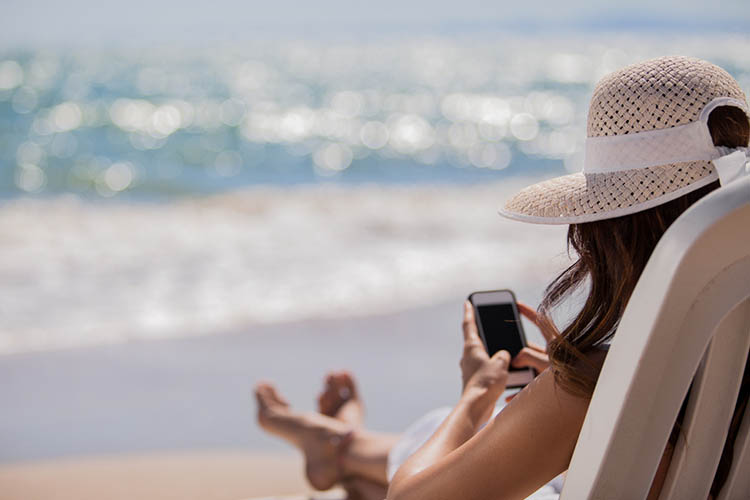 The biggest envy provokers were related to travel and leisure. Dr Thomas Widjaja, who was involved in the project, explained, 'this is a result of numerous vacation photos posted on Facebook, which are particularly popular among German users.'
The next envy provoker was social interaction. For example, seeing that your friend got more comments or 'likes' on their status, or, more happy birthday wishes posted to their profile from friends.
On the flip side, and somewhat paradoxically, other studies have demonstrated benefits of social media too, such as increased social capital - especially in those with low self-esteem and life satisfaction (Wilson et al. 2010). The formation of place-based community clubs and events, and communities around shared interests like music, art and the environment, have also been shown to be positives of internet social networking.
References
Krasnova, H, Wenninger, H, Widjaja, T & Buxmann, P 2013, 'Envy on Facebook: A Hidden Threat to Users' Life Satisfaction?', Wirtschaftsinformatik Proceedings 2013, viewed 21 November 2016, http://www.ara.cat/2013/01/28/…388f342291
Wilson, K, Fornasier, S & White, KM 2010, 'Cyberpsychology, Behavior, and Social Networking', Psychological Predictors of Young Adults' Use of Social Networking Sites, vol. 13, no. 2, viewed 21 November 2016, http://online.liebertpub.com/doi/abs/10.1089/cyber.2009.0094