Sorry, this resource has expired and is no longer available.
In the US in 2008, the Centres for Medicare and Medicaid Services took the controversial step of declining to cover the extra costs associated with injuries caused by inpatient falls. This decision understandably caused some consternation among institutions that depend on much of their income from Medicare/Medicaid reimbursement. Although some falls can be prevented, and hospitals and other healthcare entities have instituted extensive fall prevention programs, patients (especially older patients) continue to fall. The 2008 provision led many institutions to invest in ways to prevent falls among their patient populations. Bed alarm use has risen as a result.
But do bed alarms really prevent falls? University of Florida researchers say no – in a study published in the Annals of Internal Medicine, the researchers cast doubt on the ability of bed alarms to reliably prevent falls (Shorr et al. 2012).
What are the advantages of bed alarms? Bed alarms alert staff when a patient attempts to get out of bed and ambulate unaided. They also decrease restraint use, which can result in injury. However, bed alarms are very expensive, thus the researchers in this study set out to determine whether their effectiveness justifies their cost.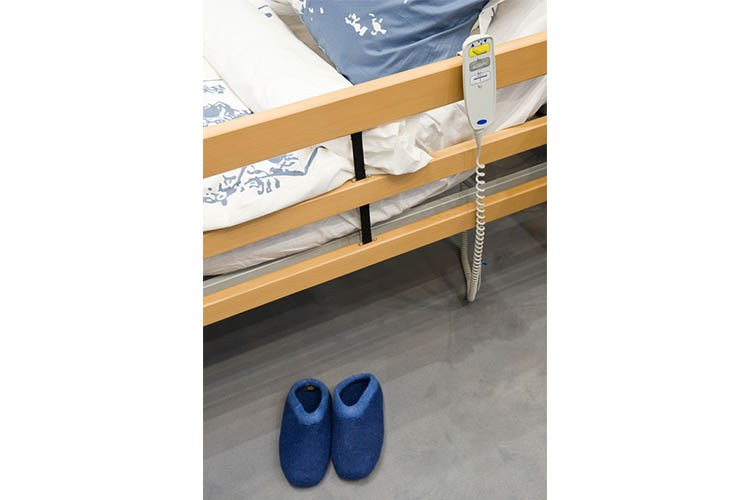 The researchers conducted a study of approximately 28,000 patients over an 18-month period, including 349 beds and 16 different hospital units. The hospital units were randomly assigned to use bed alarms or not. Alarms could be placed on toilets, chairs or beds. If the patient attempted to get up, shifting their weight off the sensor, an alarm would alert nursing staff. Neither the patients nor the study personnel knew in advance whether they would be admitted to a unit that promoted the use of bed alarms. It is important to note that the units studied had other fall prevention strategies in place when interpreting the results of the study.
What Did the Study Find?
Among nursing units where the use of bed alarms was encouraged, staff used bed alarms almost 36 times more often
Increased usage did not decrease the use of physical restraints
The overall number and rate of falls did not decrease on units where bed alarm use was encouraged.
The results seem to suggest that the use of bed alarms as a sole prevention strategy is not sufficient to decrease the risk of falls. The hospital units in this study did not contrast bed alarm use with other fall prevention strategies; therefore all that can be taken away from this study is that bed alarms alone do not result in a decreased number of falls. Obviously, more research in this area is needed before any definitive conclusions can be reached.
Other Fall Prevention Strategies
Other strategies may be equally effective in reducing the risk of falls, including:
Evaluating patients' risk of falling on admission and periodically throughout the hospital stay, including when conditions change
Communicating fall risk status during patient reports
Instructing patients to request assistance to get up as needed
Inspecting patient footwear to ensure that soles are non-skid and fit properly
Ensuring that brakes are always engaged on commodes, wheelchairs and beds
Ensuring that lighting is adequate and that there are no obstacles between the bed and the bathroom
Keeping hallways clutter-free
Ensuring that assistive devices are within the patient's reach (canes, walkers, crutches)
Raising side rails as appropriate to allow the patient access to the head and foot controls
Maintaining chairs and beds at their lowest position/height
Frequently reviewing medications, particularly those that could affect balance, gait and cognition
Notifying appropriate persons/departments of any environmental hazards; and
Not leaving patients who are at high risk for falls unattended, particularly in unfamiliar surroundings.
[show_more more="Show References" less="Hide References" align="center" color="#808080″]
References
Shorr, RI, Chandler, AM, Mion, LC, Waters, TM, Liu, M, Daniels, MJ, Kessler, LA & Miller, ST 2012, 'Effects of an Intervention to Increase Bed Alarm Use to Prevent Falls in Hospitalized Patients', Annals of Internal Medicine, vol. 157, no. 10, pp. 692-99, viewed 14 November 2016, https://www.ncbi.nlm.nih.gov/pmc/articles/PMC3549269/
[/show_more]