Sorry, this resource has expired and is no longer available.
April 2nd is World Autism Awareness Day – Let's focus on ageing with autism
Ageing with Autism
'To be blunt, because autistic people can be blunt – why do I even need to argue the case for research into autism and ageing?'
(Michael 2016)
As bluntly stated by Michael in Autism (2016), in order to gain high quality services or healthcare for the ageing population with autism spectrum disorder (ASD), there needs to be excellent research occurring.
Autism Spectrum Australia states that there is unfortunately insufficient research regarding ageing and ageing outcomes for people with ASD. Howlin et al. (2015) indicate that the majority of ASD research is based on studies on children.
Moreover, Bishop-Fitzpatrick, Minshew and Eack (2013, cited in Howlin et al. 2015), express that the limited adult intervention research is of a reduced quality and Taylor and Selzer (2012) (cited in Howlin et al. 2015) claim that support for adults with ASD is comparatively inadequate, to that available for children with ASD.
Not only this, but 'around 70% of people with ASD over 55 years of age may have only been diagnosed in the last ten years (NAS, 2013).' (Autism Spectrum Australia n.d.). The World Health Organisation (2014) highlights that there is a likelihood that some people in healthcare facilities may even be undiagnosed, misdiagnosed and therefore may be left untreated.
All of this evidence shows that there is a strong need for health professionals to build public awareness. Global events, like World Autism Awareness Day (2 April), are providing a great opportunity for this.
WHO recommends that long-term care for people with ASD is done in the community setting as opposed to residential facilities, thus suggesting that health professionals can support older Australians with ASD by providing professional, ethical, and person-centred nursing care.
Evidently, this may mean that additional community resources such as funding for healthcare workers, services, and multidisciplinary professionals may be required to meet long-term care needs of Australians with ASD.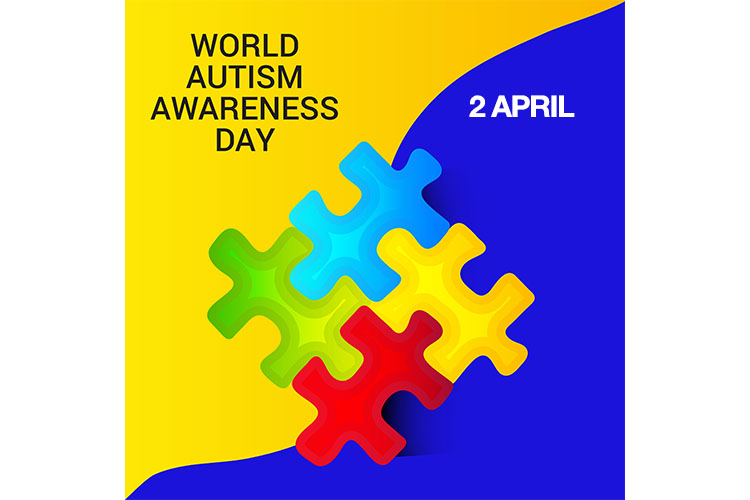 General Autism Figures
Did you know that as many as 1 in 100 Australians have been diagnosed with autism spectrum disorder (ASD) (Autism Spectrum Australia n.d.)?
ASD is described as being a lifelong and disabling condition, which is interestingly diagnosed from behaviours (Australian Bureau of statistics 2014). The Australian Bureau of Statistics (2014) stated that there were nil medical tests for diagnosis of ASD. The University of Queensland Australia Queensland Brain Institute (2013) conveyed that boys are four times more likely to be diagnosed with ASD, compared to girls.
'Compared to men who had children when they were 20–24, men who had a daughter when they were 50 or older were 1.79 times more likely to have a grandchild with autism and those who had a son were 1.67 times more likely to have a grandchild with autism.'
(The University of Queensland Australia Queensland Brain Institute 2013)
Due to the ageing population in Australia, there is an increased need for support and care of people with ASD (Autism Spectrum Australia n.d.). The World Health Organization (WHO) (2016), express that there is a stigma towards people with ASD at a global level. They state that people throughout the world with ASD unfortunately may experience discrimination, violations of their human rights and a lack of accessibility to needed services.
According to Howlin et al. (2013), not many people with ASD and an IQ of under 70 can live independently in their adult lives.
Howlin et al. (2013) found that:
'For most individuals with autism who had an IQ in the average range (i.e. ≥70) as children, childhood IQ proved a reliable predictor of cognitive functioning well into mid to later adulthood. However, a significant minority was no longer testable on standard tests as adults.'
Here is some background information on ASD (WHO, 2016):
ASD is an umbrella term for conditions that involve impaired social behaviour, communication skills, and restricted interests, that are 'both unique to the individual and carried out repetitively'
Some examples of the conditions within 'ASD' are Asperger syndrome, childhood autism and atypical autism
Intellectual abilities of people with ASD range from profoundly impaired to superior cognition
People with ASD are also often affected by conditions such as epilepsy, depression, or Attention Deficit Hyperactivity Disorder (ADHD)
Many elements may increase the chance of children having ASD, such as genes or the environment
Importantly, WHO states that: 'There is also no evidence to suggest that any childhood vaccine may increase the risk of ASD.'
(WHO 2016)
World Autism Awareness Day 2 April
This World Autism Awareness Day, let's focus on how we can better provide healthcare for autism spectrum disorder in ageing.
One way of getting involved is by heading to Walk for Autism.org. The Mid North Coast Local Health District and Autism Spectrum Australia are celebrating with the Walk for Autism between April 2nd-9th, and a goal of raising funds and awareness for people on the autism spectrum.
[show_more more="Show References" less="Hide References" align="center" color="#808080″]
References
[/show_more]