This article has been archived and is no longer being actively maintained for accuracy.
Achieving Your Dream Nursing Role
1. Reflect!
What is your dream job? Why is that your dream job?
What are your values, visions, and professional philosophy?
Think about your short term and long term goals. List your strengths and things that you would like to improve on or become familiar with.
2. Research the Role
If, from your reflection, you discovered that you are not yet in the occupational role that you yearn for, you might want to do some investigating.
If you are a registered nurse but would like to become a nurse unit manager, it may be a good idea to research the roles/job descriptions of a NUM. Ensure first that it is the right role for you. Is it really what you want to invest yourself in, considering the benefits versus costs of pursuing it?
Then you could perform a job search to see what most organisations set as essential and desirable criteria for a NUM. Do you have all of the skills, knowledge and qualifications that they ask for? If not, list what you need to gain to fulfil the job role. E.g. you may need a Certificate IV Frontline Management, so you will need to plan which company you will train with, how and when it will fit into your life, how you will pay for it, and how soon you need to have the qualification.
Perhaps you don't want to be a NUM for ten years or you know that you will be busy for the next year so you have plenty of time to commence and complete the course. Obviously, the more skills you need to gain for the dream job, the more time you need to allow to complete them all. This may mean that you need to be realistic and patient with timeframes when applying for the dream job.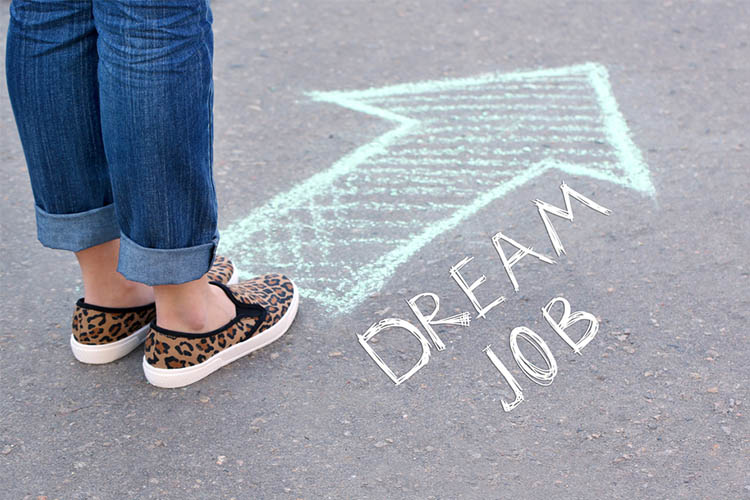 3. Investigate Organisations
If you cannot relate to the organisation, it might not be your 'dream' job!
Ensure that your professional and personal philosophies align with that of the organisation you are considering working for. Investigate what the values, vision and mission of the organisation are and reflect on whether these fit with you and your lifestyle. For example, some organisations may be economically-motivated, and others may be humanistic-focused. Some organisations may offer flexible working hours/conditions and promote family-friendliness. Some organisations may be more supportive of career advancement and provide more training opportunities than others.
If you think that you want to stay working with your current organisation, you may wish to consider having a discussion with your mentors, managers, and workforce development team. This may reveal opportunities for obtaining the kind of job you are searching for in your current place of work.
Unfortunately, some facilities are limited in what career advancement opportunities or planning they can offer. So you may need to think about expanding discussions on your future career with corporate workforce planners and recruitment teams, if your facility is unable to fulfil your needs. This leads on to the next section, 'investigating the location', because you may need to consider relocating…
4. Explore Different Locations
Where are most of the roles you are seeking located?
If the job isn't in a 'dream location', is it a 'dream job'?
Some people don't mind where they live, just as long as they have their ideal career. Some people want the dream location, so they will work any job. And then there are people wanting a happy medium.
Things to consider with relocating for occupational opportunities, are:
If you can see yourself living with quality of life in that location for the duration of the role
If you have a significant other or family that are coming with you, and if they will be able to enjoy relocation
If the financial, emotional, psychological, physical, social and spiritual benefits of relocating for the ideal job outweigh the costs! E.g. is there affordable housing available that is close to your workplace and in a safe area?
5. Find out What the Pay is Like
You might find what seems to be the perfect job but it doesn't pay enough for the lifestyle you want to live. Some jobs offer relocation pay, bonuses, cars for work-related travel, free parking, childcare facilities on-site, education allowances, gym membership, accommodation or increased pay at particular intervals.
6. Consider Timing
You might be doing the best job out of the options currently available to you. Sometimes timing is the key. Consider short and long term goals, as the dream short term job likely differs to the long term one. Think about what you need out of the near future and how to fit in preparations for achieving your long term goal in the expected timeframe.