A nursing career can be a long affair that takes a variety of forms and sharp turns.
In order to prepare for any transitions that may occur, the thoughtful 21st-century nurse will engage in constant consideration and updating of their personal brand and identity while bearing in mind their own needs and desires.
The Only Constant in the Universe
It's been stated by scientists, cosmologists and philosophers that the only true constant in the universe is change. In a nursing career, change is easy to come by for a nurse who craves novelty, gets bored easily or wants exposure to new experiences. Nursing and healthcare can also be fickle, with corporate mergers, downsizing, understaffing and other issues that move nurses from one position or facility to another.
For the nurse who wants a career that's varied, interesting and able to hold their attention and imagination for the long term, being prepared for change is prudent, whether that change is triggered by intrinsic or extrinsic factors.
Meanwhile, healthcare itself is unpredictable and subject to ongoing evolution. In the 21st century, the pace of technological innovation is exponential and the savvy nurse must keep up with developments in software (e.g. electronic medical records), hardware (e.g. pumps, surgical instruments, new clinical interfaces), new medications and countless other moving parts.
Even the job search process changes with time. Years ago, a nurse could walk into a hospital and get hired with very little effort or fuss. Now, competition is high, certifications and advanced degrees are highly prized and those who don't evolve can easily get left behind.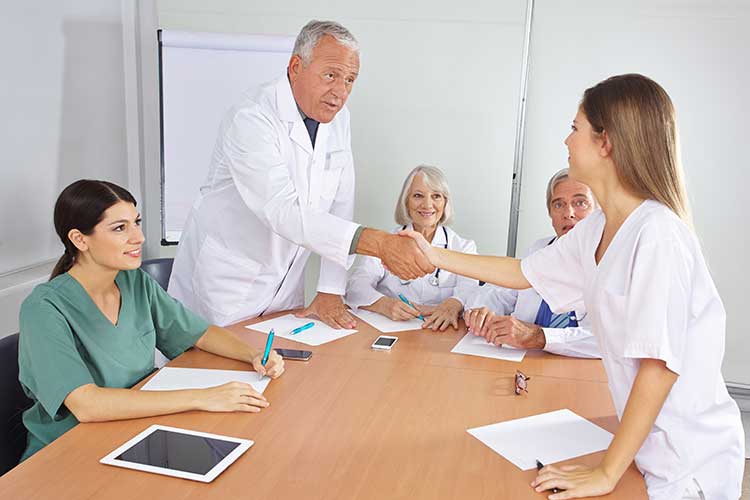 Finger on the Pulse
Nurses who want to stay relevant must keep their finger on the pulse of change within the profession and the healthcare industry itself. Strategies for staying up to date include:
Earning certifications that keep you competitive in the job marketplace;
Seeking advanced education when appropriate;
Networking with colleagues around the world;
Requesting informational interviews with those working in positions, organisations or areas of specialty that you find intriguing;
Attending educational conferences, webinars and seminars;
Listening to podcasts;
Reading articles and blogs;
Staying up to date with local, regional, national and international healthcare and medical news;
Seeking opportunities to learn both formally and informally;
Seeking out mentors who can guide and shape the course of your career;
Mentoring other nurses - we often learn best by teaching;
Staying curious, open-minded and ready and willing to make a career-related pivot; and
Making choices that help your career trajectory mesh with your desired lifestyle, as well as the needs of your family and loved ones.
Nurses and healthcare professionals who rest on their laurels and resist change will lose relevancy over time; this is the consequence of inability or refusal to grow with the times.
Nurses who keep their finger on the pulse of their profession and the healthcare industry will fare better, especially if they also make sure the professional path they choose complements and empowers the life they truly want to live and the nurse they aspire to become.